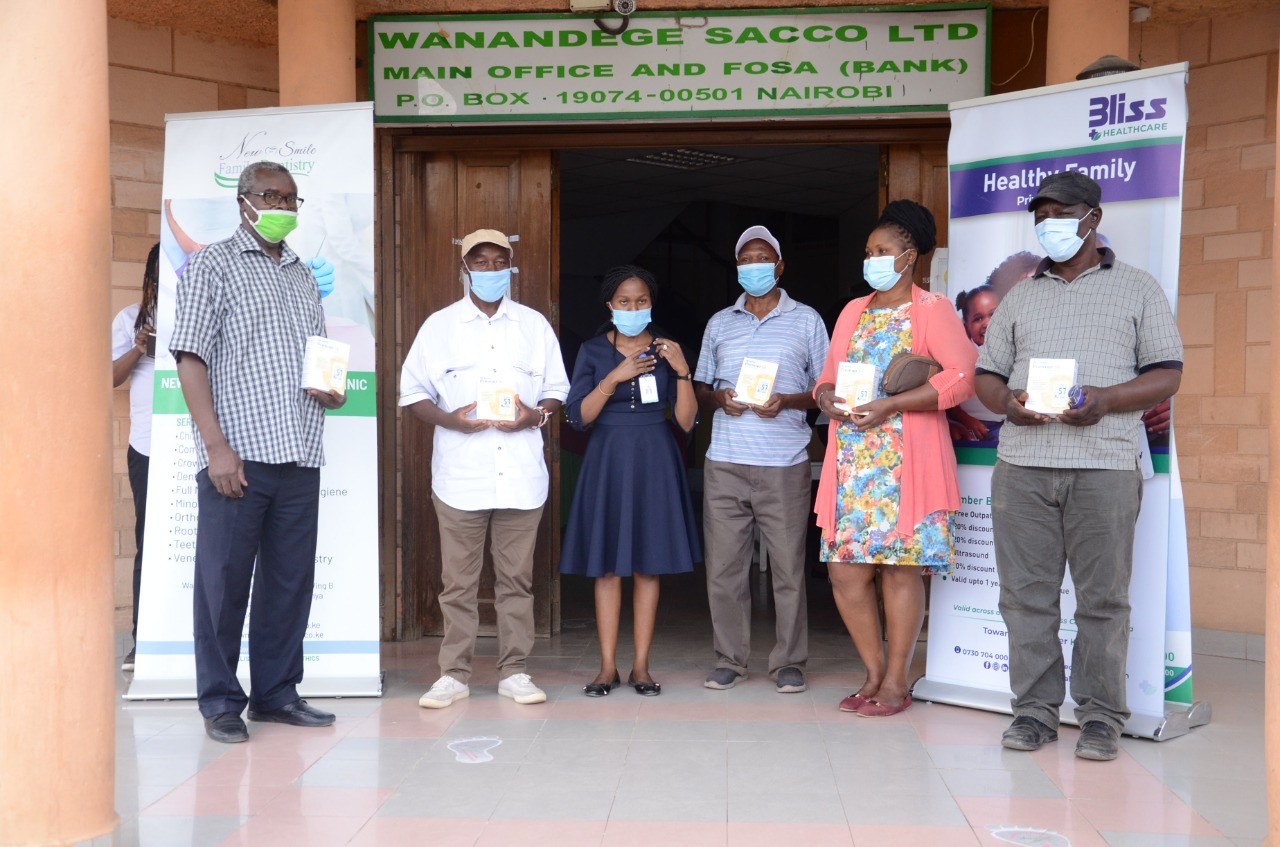 This week marked Customer Service Week all around the globe.
Bliss Healthcare Limited, which has a large network of clinics providing healthcare services across 45 counties, was at the forefront of recognizing both staff and its customers during customer service week.
The healthcare service provider celebrated the week with members of the Teachers Service Commission (TSC). These teachers constitute a core base of the Bliss clientele.
At its bustling Moi Avenue centre, Bliss Director Dr. Brian Mulando announced the start of the Staff Appreciation and Customer Service Week to the media and re-introduced [email protected] packages.
Bliss doctor John Macharia also gave away free glucometers to over a dozen patients which he said were not gifts but an extension of gratitude which will help the patients monitor their sugar levels at home.
The healthcare service provider, at its Embakasi branch, gave glucometers to teachers living with diabetes at centre.
Teachers who were at the centre acknowledged the gift saying it was thoughtful and came in to help them monitor their sugar levels. Bliss Healthcare goes along way to ensure teachers from around the country get access to medical services.
Just like there are schools in every corner of the country, there are Bliss Clinics in 45 out of the total 47 counties. Bliss Healthcare is providing the kind of professional quality healthcare that teachers deserve, in the same way that teachers are dedicated to their work.
The bliss healthcare team at Embakasi was also in high spirits as they celebrated the customer services. Medics including Dr. Clinton Shiyenzi, Naomi Ngugi, Hellen Ondieki, Mercy Kanene, Careen Nyongesa and Getrude Koech lit up the day for patients as they entertained them with the famous 'Jerusalema' dance.