Bidco Africa has stepped up its support for school going children by helping provide meals to keep them in class. The Thika-based consumer goods manufacturer supports the Food 4 E*******n, which provides meals to public primary schools in Ruiru area, as part of its corporate social responsibility (CSR) activities.
The schools currently under the feeding programme are Kiambu Road Junior School, Saint Plaza High School and Ruiru Primary. The meals include some of Bidco's delicious Noodies. "We are a proud supporter of Food For E*******n," Bidco says.
The feeding is organized by the Food 4 E*******n, a local social enterprise. The organisation's founder Wawira Njiru says the programme and has seen tremendous improvement in school attendance from an average of two days to four days a week while performance has improved by 24%.
Through the programme, Bidco helps provide meals for up to 1,200 pupils daily in three schools. The company has been supplying cooking fat every month for the last two years. "We will continue to work closely with the Food 4 E*******n until we reach the set target of one million children in the next 10 years," says Bidco.
According to Food 4 E*******n figures, 23 million children go to school hungry every day in Africa, while one in 4 Kenyan children are stunted due to chronic under nutrition.
Food 4 E*******n sources fresh food directly from farmers and uses a central kitchen model to deliver nutritious, heavily subsidised meals to students in urban public primary schools. The programme targets to achieve five key objectives which include improved nutrition, consistent school attendance, improved performance, higher high school transition rates and increased concentration in class.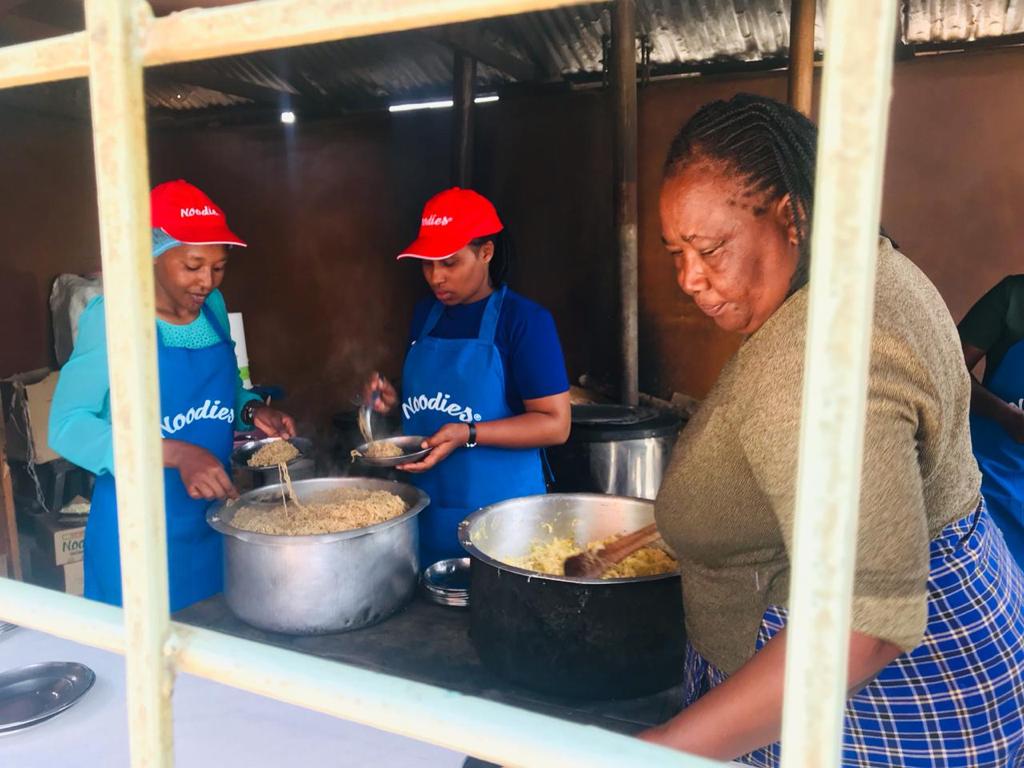 Wawira Njiru, the founder of Food for E*******n, says they provide meals to keep children in school. The organisation works with public primary schools in Ruiru.
"Many children come to school because they get a good hot meal every lunch time," she says. "We have a target of one million children in ten years and Bidco has been very instrumental in helping us by providing cooking oil which makes the food tasty and palatable."
She said so far the programme has provided over 100,000 meals.
This week the company's staff also toured the schools where the food programme runs and spent time with pupils in an effort to motivate them to work harder.
Bidco, which employees over 25,000 people, has subsidiaries and distributorships across 16 countries in East Africa, Central Africa, and Southern Africa. Its product portfolio includes edible oils, fats, margarine, laundry bars and detergents, personal care products, and animal feeds.
Bidco Africa owns over 40 brands and is the largest producer, marketer, and retailer of consumer goods in the region, and is expanding into the growing foods and soft-drinks market.