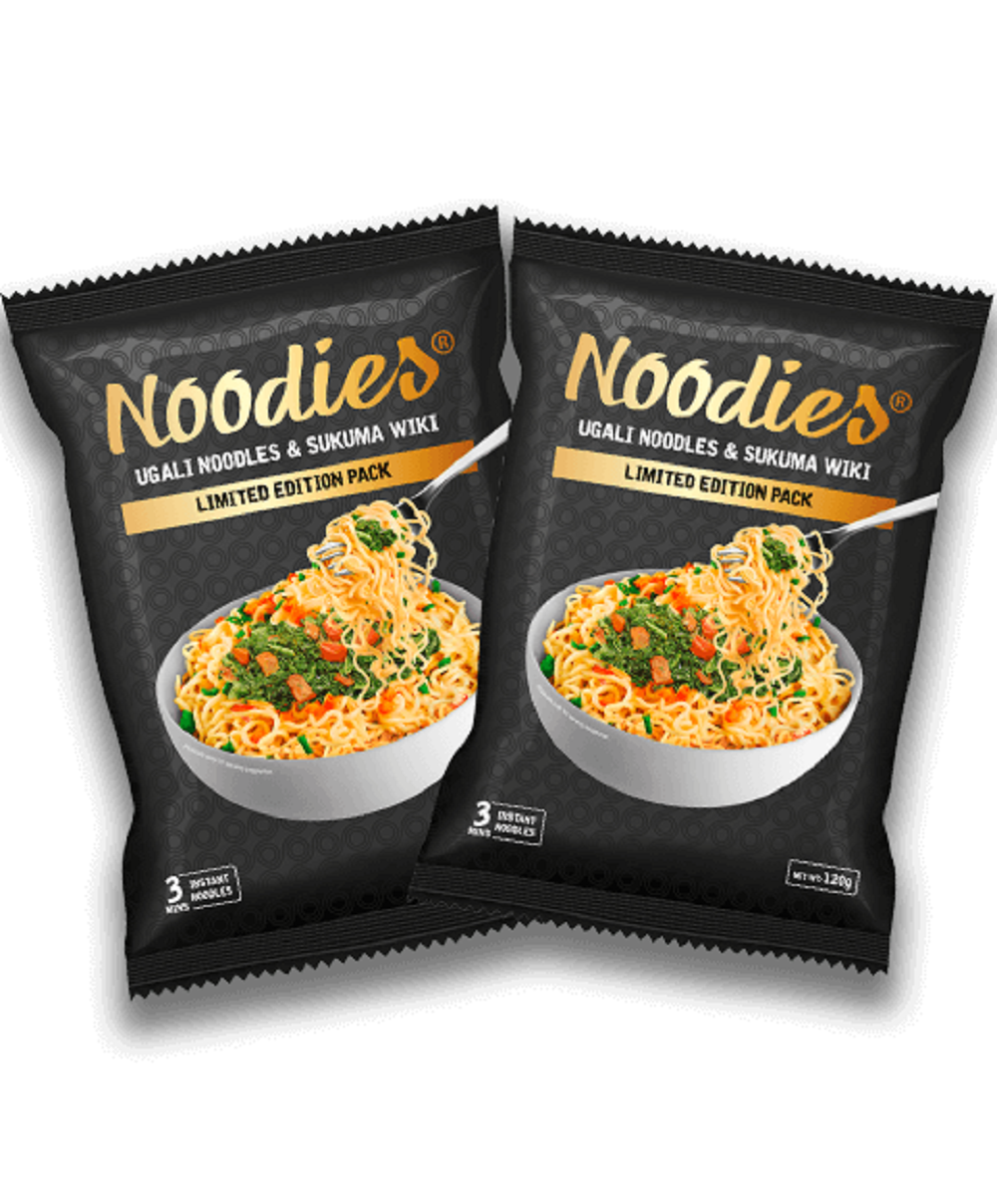 Bidco Africa has launched the world's first Ugali Noodles and Sukuma Wiki flavour. The new flavour, will delight Kenyan Noodle-lovers who have grown up eating the Kenyan staple diet of Ugali and Sukuma Wiki.
The company also announced the introduction of the Cheese and Onion variant, of its Noodies brand, which is a perfect mixture of tanginess and cheese flavours.
The two new variants follows the launch of Tomatoes and Onion, Chicken and Beef Mchuzi Noodies launched last year.
A pack of 120 grammes Noodies retails at Ksh 40, and is available countrywide in kiosks and supermarkets.
"In less than a year, Noodies has quickly grown to be Kenya's fastest growing noodles brand and we're excited to expand our offerings from classics such as Tomato and Onions, and Chicken flavour to more adventurous flavours.  The introduction of Ugali Noodles and Sukumawiki, Cheese and Onion variants have been informed by our studies on consumer trends and preferences," said Thiagarajan Ramamurthy, Bidco Africa Group Chief Executive Officer.
READ: FRENCH COSMETICS GIANT TO SET BASE AT THE HUB KAREN
He observed that the new variants also meet today's dietary needs, such as low-carb and gluten-free.