Top media personalities are set to fight it out for the Olx Social Media awards in what will be a popularity contest for many. Among them is Betty Kyalo, Jeff Koinange, Larry Madowo and Caroline Mutoko, among others, who have been listed in various categories.
Citizen's Jeff Koinange and NTV Larry Madowo will be fighting for the TV programme award with their JKL and The Trend respectively. Meanwhile, Betty Kyalo will be seeking to beat Jeff in the media personality category, in an interesting battle to watch as they are both popular in their own right, but Betty could pull a surprise given her huge following among the younger digital audience attracted by her looks.
[See full list of nominees at the bottom, including Maina Kageni vs Mbusii and Akothee taking on Eric Omondi and Jalang'o, and vote for your favourites)
The annual Olx SoMA Awards, which is in its fifth year, recognize and reward individuals who have made good use of social media to positively impact society. The theme for this year's Awards is Celebrating Five Years of Impact.
It is sponsored by the online classified service Olx Kenya, audit and consultancy firm Deloitte and design and branding outfit Expose.
Five institutions of higher learning have been nominated for the influential Olx Social Media Awards (Olx SoMA 2017) setting the stage for a bruising online battle as they canvass for votes.
Kenyatta University, Mount Kenya University, University of Nairobi, Zetech University and the African Digital Media Institute (ADMI) have been nominated under the Higher Learning Institutions Category.  Higher learning institutions are increasingly adopting social media as a tool to improve learning experience through active interaction and collaboration.
ALSO SEE: Report shows most Kenyans will retire very poor
Olx SoMA founder and director Mr Martin Muli said during the unveiling of the nominees that the inclusion of the higher learning institutions category in the Awards was as a result of the heavy use of social media by the institutions and their students.
"Today's students are considered as native speakers of the digital language of computers and the Internet. The students are among the leading users of social media networks and institutions are fast adopting the various channels to enhance communication and interaction with them," he said.
Online videos in YouTube, Whatsapp are one of the most common Internet-based tools used in lectures, assignments, class presentations and student interactions.
According to the latest annual report, "The State of the Internet in Kenya 2016" by Nendo, there are 6.1 million Kenyans on Facebook, up by 1.8 million users registered in 2015. The number of monthly active users on Twitter stands at 2.2 million with a million daily active users. This is up from the 700,000 monthly active users estimated in 2015.
NEXT: Mark Zuckerberg's gets 'fake' degree from Harvard
WhatsApp is an extremely popular chatting platform in Kenya and it is estimated to have 10 million users while the likes of Instagram and LinkedIn are estimated to have 3 million and 1.5 million, respectively.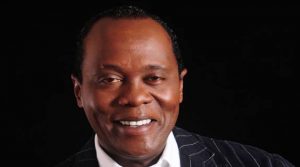 Voting for the nominees is ongoing and will end ahead of the Awards Gala on June 23rd when individuals who have displayed good use of social media in transforming the society will be unveiled.
The Awards is a public process involving nomination and voting by the Online community. The public vote will give winners influence and respect and opportunity to up their rate card.
Deloitte, the quality assurance partner, has assured social media users that the voting process will be transparent and urged them to vote in huge numbers to ensure the results reflect the developments witnessed in the digital landscape in recent times.
[crp]
OLX SOMA AWARDS 2017 NOMINEES LIST
PERSONALITY CATEGORY
Corporate Executive Personality
1. Capt. Ronald Karauri
2. Dorothy Ooko
3. Joe otin
4. Maggie Ireri
5. Mohammed Hersi
Media Personality
1. Adelle Onyango
2. Amina Abdi
3. Betty Kyallo
4. Carol Radull
5. Jeff Koinange
Sports Personality
1. Biko Adema
2. David Rudisha
3. Eliud Kipchoge
4. Jane Wacu
5. Victor Wanyama
Fashion Personality Award
1. Diana Opoti
2. Joy kendi
3. Lucia Musau
4. Kenyanstylista
5. Silvia Njoki
Entertainment Personality Award
1. Akothee
2. Anto Neosoul
3. Eric Omondi
4. Jalango
5. Nick Mutuma
Entrepreneur
1. Erick Kinoti
2. Michelle Nkatha Ntalami
3. Roy Wachira
4. Sam Gichuru
5. Wandia Gichuru
Humanitarian
1. Dr. Josephine kulea
2. Ndung'u Nyoro
3. Philip Ogola
4. Raphael Obonyo
5. Wanja kabuki
CORPORATION CATEGORY
Financial Services Award
1. Britam
2. CIC Insurance
3. Co-Op Bank Kenya
4. Equity bank Kenya
5. KCB Group
Retail Award
1. Carrefour Kenya
2. Jumia Kenya
3. Naivas Supermarket
4. Nakumatt
5. Tuskys Supermarkets
Consumer Product Award
1. Coca Cola
2. Dairyland Products
3. Durex
4. Marini Naturals
5. Nestle
Technology Award
1. Airtel Kenya
2. Infinix Mobile
3. Orange Kenya
4. Samsung Mobile
5. TECNO Mobile
Tourism Award
1. Bonfire Adventures
2. Expedition Maasai Safaris
3. Lewa Wildlife Conservancy
4. Ol Pejeta Conservancy
5. Serena Hotels
Manufacturing Award
1. Basco Paints
2. Bidco Africa Ltd
3. Mabati Rolling Mills
4. Menengai Oil Refineries
5. Unga wa dola
Learning Institution
1. ADMI Africa
2. Kenyatta university
3. Mount Kenya University
4. University of Nairobi
5. Zetech university
State Corporation
1. Department of Immigration services
2. HELB Kenya
3. Huduma Kenya
4. Kenya Airports Authority
5. Kenya Revenue Authority
TV Show
1. 10 Over 10
2. CrossOver101
3. JKL Show
4. Kubamba Show
5. The Trend
Radio Show
1. Capital FM: Hits not homework
2. Classic 105 FM: #MainaandKing'ang'i
3. Ghetto Radio – Goteana
4. Homeboyz: Class124
5. Radio Jambo: Mbusii na lion teketeke
SOCIAL NETWORK CATEGORY
Facebook Personality
1. Henry De sagu
2. Jaymo ule msee
3. Propesa
4. Rib Krakaz
5. Wahome Thuku
Twitter Personality
1. Atanasi
2. Brian Mbunde
3. Boniface Gitau: @IGitz
4. Masaku
5. Gatwiri: @RookieKe
New Blogger
1. www.byruffie.com
2. www.eldoretleo.com
3. www.kaaris-kitchen.com
4. www.kenyanmusik.co.ke
5. www.waridibookblog.com
Instagram Personality
1. Helena Talaso
2. Joe W Muchiri
3. Kaluhi's Kitchen
4. Rashousmane
5. seth_Gor
YouTube Channel
1. Caroline Mutoko
2. Cheka Tu TV
3. Farhana Oberson
4. Matwana Matatu Culture
5. Shaq the yung
NEXT READ: Questions linger about Betty Kyalo's marriage to Dennis Okari
[crp]