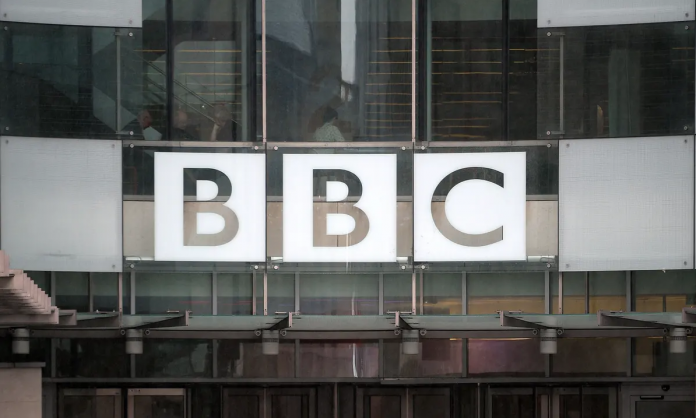 The British Broadcasting Corporation (BBC) has revealed plans to lay off 1,000 of its staff within the coming few years, raising anxiety in its regional offices including the East African Bureau in Nairobi, Kenya. The move comes after remarks by Nadine Dories, the Culture Secretary, in January, that the license fee will be frozen at £159 ($201) per annum for the next two years.
See Also >> Candid Interview With Kenya's Journalist Of The Year
UK Households watching or recording television transmissions at the same time they are being broadcast is required by law to hold a television license, which is used to raise revenue to fund the BBC. The license, originally a radio license, was introduced in November 1923 and extended to televisions at a in June 1946. The radio part was abolished in February 1971. Since April 2021, the annual cost has been £159.00 for a colour license and £53.50 for a black and white license.
According to the corporation, BBC World News and BBC News channels will merge to create a single 24-hour TV news channel serving both Britain and international audiences as part of the corporation's wider plans. This merger is expected to render a good number of employees redundant.
The last layoff at BBC was in January 2020 when the media house pushed out 450 employees to save at least £800 million. BBC News employs about 5,000 people, of which about 2,000 are journalists and over 1,500 live outside the UK.
The British Broadcasting Corporation launched the East African Bureau in Nairobi in November 2018, which is the largest outside the United Kingdom (UK) and will doubles as the African headquarters with half of the over 600 BBC Africa's staff working in Nairobi.  The giant broadcast has hired a huge number of Kenyan journalists, poaching mostly from local TV and radio stations.
In the current restructuring, regional TV news programmes in Oxford and Cambridge are also among the services being scrapped merging with the BBC's Southampton and Norwich operations. BBC Four and Children's BBC will no longer be aired as traditional broadcast channels after the next few years and will end as linear TV channels and are expected to move online to the iPlayer, while Radio 4 Extra could become available on the BBC Sounds service only.
Read >> Strong Outlook For East Africa Real Estate Sector
According to Tim Davie, BBC's Director-General, the layoffs will save at least £200 million (US$252 million) annually. "When I took this job, I said that we needed to fight for something important, public service content and services freely available universally for the good of all. This fight is intensifying, the stakes are high.
Driven by the desire to make life and society better for our license fee payers and customers in every corner of the UK (United Kingdom) and beyond. They want us to keep the BBC relevant and fight for something that in 2022 is more important than ever. To do that, we need to evolve faster and embrace the huge shifts in the market around us.
"This is our moment to build a digital-first BBC. Something genuinely new, a Reithian organization for the digital age, a positive force for the UK and the world. Independent, impartial, constantly innovating and serving all. A fresh, new, global digital media organization which has never been seen before," said Davie.
Next >> Meet The Guy Who Wants To Legalize Bhang-Smoking In Kenya