The Nairobi County Assembly on Friday, January 15 approved the nomination of Ann Kananu Mwenda as Deputy Governor.
The Chief Officer for Disaster Management is set to be sworn in later in the day at the Kenyatta International Convention Centre (KICC).
Kananu was vetted and approved despite legal challenges lodged by activist Okiya Omtatah, impeached Governor Mike Sonko and political party Thirdway Alliance.
Her appointment is expected to encounter more legal hurdles thanks to its implications on a planned gubernatorial by-election in the county.
With Sonko impeached and no substantive Deputy Governor, Assembly speaker Benson Mutura took over as acting Speaker for 60 days in line with the law, after which a by-election was to be held on February 18, 2021.
Once Kananu is sworn in, however, the county will have a substantive Deputy Governor.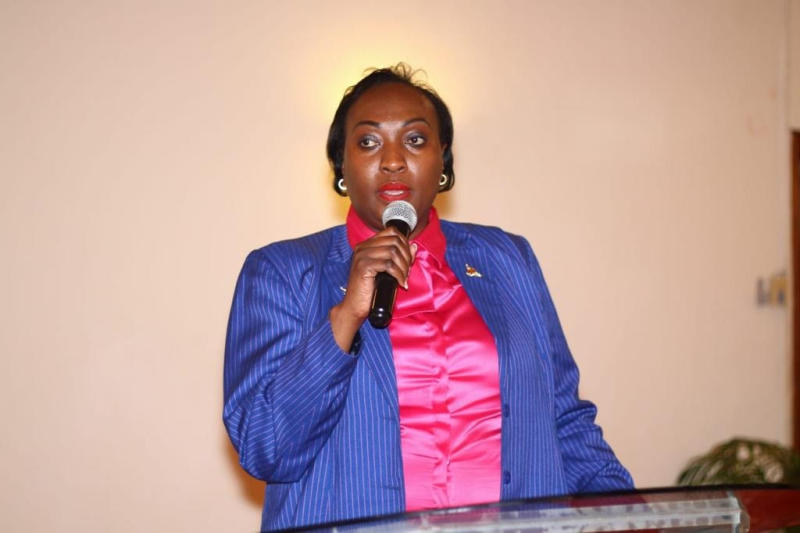 The law stipulates that if a vacancy arises in the office of the Governor, as in the case of Sonko, the Deputy Governor shall take over.
During her vetting, Kananu claimed that Sonko was opposing her vetting as he did not want to be replaced.
"I am aware that the petition stating that my nomination had been withdrawn therefore I should not be vetted by the Assembly was sponsored by Sonko, who does not want to be replaced as a governor even after being impeached," she told Members of the County Assembly (MCAs).
Sonko had alleged that there was a plot to have Kananu illegally take over as Governor. He claimed that after being vetted and approved, Kananu would take over as Governor once Mutura's 60-day acting period lapsed.
"The issues involving these petitions revolve around an act which is to be committed… Ann Kananu is not elected and is unknown to the people of Nairobi and the sovereignty of the people is on the test," stated lawyer Wilfred Nyamu for Sonko.
Sonko nominated Kananu for Deputy Governor in January 2020, but the County Assembly Speaker at the time wrote back to the Governor informing that due process was not followed.
During her vetting, Kananu pledged support for the Building Bridges Initiative (BBI) spearheaded by President Uhuru Kenyatta and Orange Democratic Movement (ODM) leader Raila Odinga.
She further promised to work closely with the Nairobi Metropolitan Services (NMS), which was constantly locked in supremacy battles with Sonko's administration.
She also noted that she would work to kick Public Service Vehicles (PSVs) out of the Central Business District (CBD) to reduce congestion, and promised to put in place effective waste management systems.