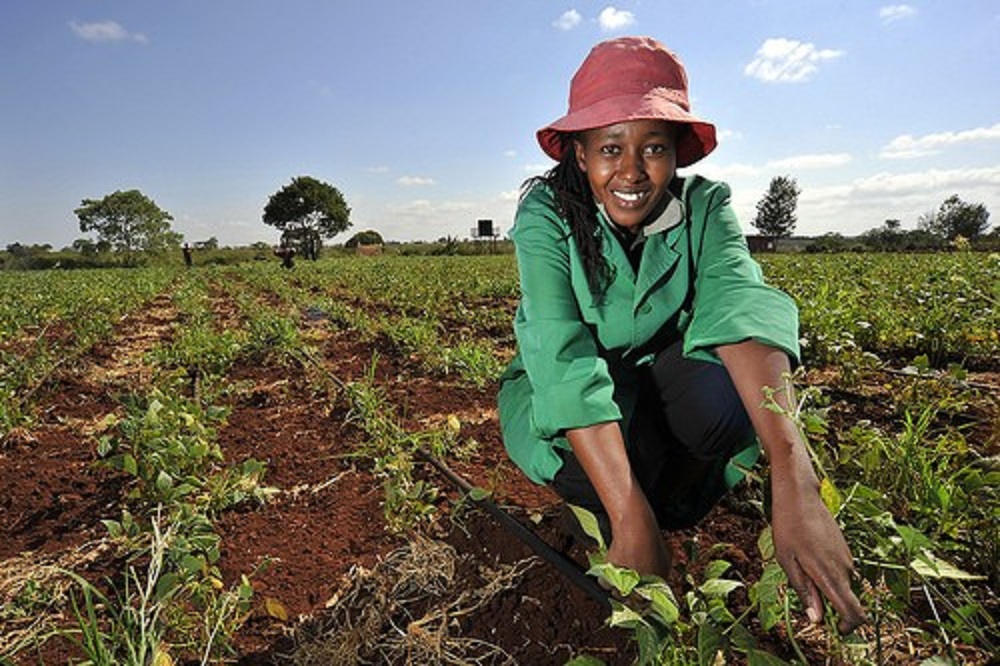 Kenya on Wednesday launched a Ksh 1 billion unsecured loan scheme to enable women who are majority of farmers in the country to access loans.
Lucas Meso, the Managing Director of Agricultural Finance Corporation (AFC), said the Women Affirmative Action Window (WAAW) will enable women who do no have assets such as land title deeds to access loans from banking institutions and acquire technology in advancing their farming.
"The initiative is aimed at promoting women entrepreneurship in agriculture by ensuring that they own and control productive assets including land and financial resources," Meso said during the launch of the scheme in Nairobi.
Unsecured loan is a loan supported by creditworthiness of the borrowers instead of other collaterals.
Meso observed that despite that fact that women in Kenya provide 75% of labour force in small-scale agriculture and manage 40% of the small scale farms, they do not own the land hence the need for an initiative.
He said WAAW will serve organised women in producer cooperatives, small and medium enterprises (SMEs), salaried women in the public sector and micro traders who have been farming over time.
"We are looking at empowering rural women to take advantage of emerging green economic opportunities in new crops, technologies, digital finance and markets while employed women will be able to venture in commercial agriculture as they retire and while working through creation of employment," he noted.
Meso said the initiative will also solve inadequate access to agricultural inputs and technology, inadequate access to business development and extension services and inadequate access to markets for agricultural produce.
Meanwhile, Agriculture Principal Secretary Richard Lesiyampe said the government is currently designing programmes aimed at revolutionising agriculture by supporting women farmers early.
"We are looking at empowering women to accessing facilities so that they are capable of making independent decisions in farming activity," Lesiyampe noted.
He said the plan is at advanced stage to restructure AFC to be answerable to the farmers and give them loans just like other commercial banks in the country.
READ: SIXTH CARREFOUR STORE TO OPEN AT GALLERIA MALL
Lindiwe Sibanda, Vice President for the Alliance for a Green Revolution in Africa (AGRA), said gender specific constraints that women have faced over the years have dampened their role and spirit in agriculture.