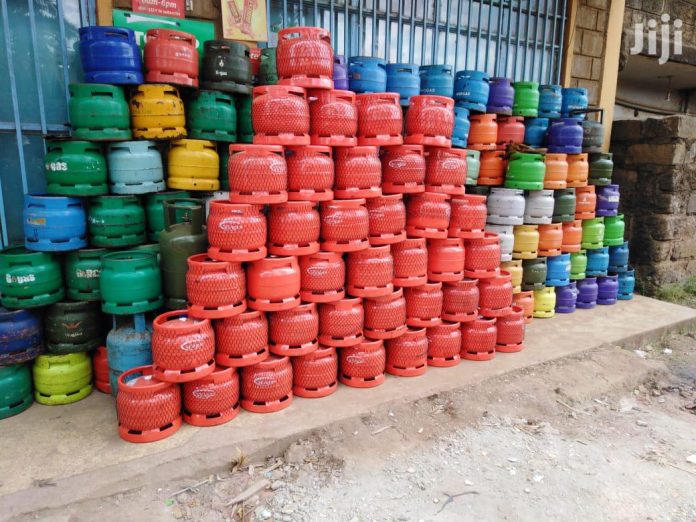 9 widely-distributed gas cylinders are among those listed by the Energy and Petroleum Regulatory Authority (EPRA) on Monday, July 5 as being owned by entities partaking in Liquefied Petroleum Gas (LPG) malpractices.
The listing followed random surveillance and enforcement exercises undertaken by the Authority between April and June 2021. The companies' facilities were deemed non-compliant with EPRA regulations necessary for issuance of relevant licenses.
Among the listed violations were refilling, trading or otherwise dealing with LPG cylinders of other licensees for gain without the said licensee's prior written consent, supplying into the market filled LPG Cylinders without seals and authorizing unlicensed vehicles to load at the facilities.
The listed brands include City Gas, Green Gas, More Gas, Eco Gas, Top Gas, Valley Gas, Moto Gas and Naku Gas.
"Section 11 (e) of the Energy Act 2019 mandates EPRA to develop and enforce guidelines that ensure compliance with the Act and the licensing conditions stipulated in the Act. Further, the Petroleum Act 2019 and the Petroleum (Liquefied Petroleum Gas) Regulations 2019 require persons to undertake the business of LPG in accordance with the terms and conditions of their valid licenses issued by the Authority," the EPRA noted in a statement sent to newsrooms.
The crackdown comes even as citizens, industry players and lobby groups decry newly introduced taxes on LPG that have seen the cost of gas cylinders rise to hit their highest in six years.
The supply of liquefied petroleum gas became subject to VAT at standard rate of 16 percent from 1st July, 2021. The levy was re-introduced in the Finance Act, 2020 but its implementation was delayed for a year due to concerns on the high cost of living.
The tax had been scrapped in June 2016 as the Government looked to promote uptake of LPG as a preferred alternative to charcoal and firewood, particularly for low-income households. The move resulted in a significant reduction in the cost of LPG cylinders to below Ksh2,000 for a 13-kg cylinder.
Now, however, the reintroduction of the tax has seen the cost of gas cylinders rise by up to Ksh350, with a 13-kg cylinder retailing at an average of Ksh2,600. Operators have to remit the 16% levy on every gas cylinder sold or refilled.
Unlike other petroleum products, LPG prices are not controlled by the EPRA.
With households already bogged down by the prospect of paying more for cooking gas, many remain weary of the threat of rogue dealers and traders who could exploit the situation to further benefit at the expense of customers.