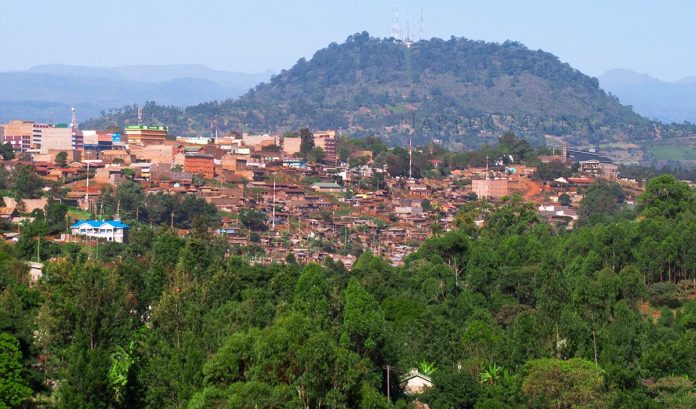 The Rural Electrification and Renewable Energy Corporation (REREC) on Thursday, May 6 commissioned two  electricity projects in Mweigaregion, Kieni Constituency, Nyeri County. The two projects, Mitero and Bondeni  Line Saba rural electrification projects will provide access to electricity to 700 people in Bondeni Line Saba  village and approximately 400 people in Mitero Village to electricity.  
The Mitero electricity project was jointly funded by REREC and the County Government of Nyeri under  the matching fund program while the Bondeni Line Saba area project was fully funded by the government of  Kenya through the rural electrification program. 
In Kieni Constituency alone, the Corporation has implemented a total of 179 projects. This includes 104 public  primary schools that have already been connected to electricity, 28 projects which are under the Matching  Fund Programme, and a total of 47 projects under the Transformer Maximization and Public Facility projects.  During the Commissioning ceremony, REREC CEO, CPA Peter Mbugua announced that an additional  5,600 Nyeri County residents will be connected to electricity by the end of this financial year.  
"We are in the final stages of completing another 20 projects in Nyeri County and we intend to commission them  by the end of June 2021. This includes projects in Mukurweini, Kieni, Mathira and Nyeri Town constituencies. 
The completion of these projects, together with the many others that the Government is implementing in  various parts of the country will lead to socio-economic empowerment of the Citizens. As a Corporation, we  are excited to be part of this transformation." Mr. Mbugua added.  
While commissioning the rural electrification projects and also officially opening the Mweiga Stores, the  REREC Board of Directors' Chairman, Prof. Simon Gicharu, called on County Governments and Members of  Parliament to embrace the Matching Fund approach to hasten the implementation of electrification programs  in their areas. He said that so far the Corporation has implement 510 projects across the country through this  approach.  
"The Shilling for a Shilling program basically means that the County Government or the Members of  Parliament commit a certain amount of money from their development kitty, and REREC commits the exact  same amount of money towards rural electrification in the specific region identified by the leaders." Prof.  Gicharu added.  
The Board Chairman assured the leaders present that the Corporation remains committed to scaling up the  levels of connectivity in the rural areas. He noted that there was need to fast track the journey to attaining 100%  connectivity, adding that the Corporation was putting in place measures that will make rural electrification  efficient and cost effective.  
"By bringing the Stores closer, the Corporation will save resources on transport costs paid to contractors from  REREC stores to the site and also cut costs on rent paid for the regional office in Nyeri town. The savings will  be channeled towards enhancement of electrification in other areas." The Chairman said.