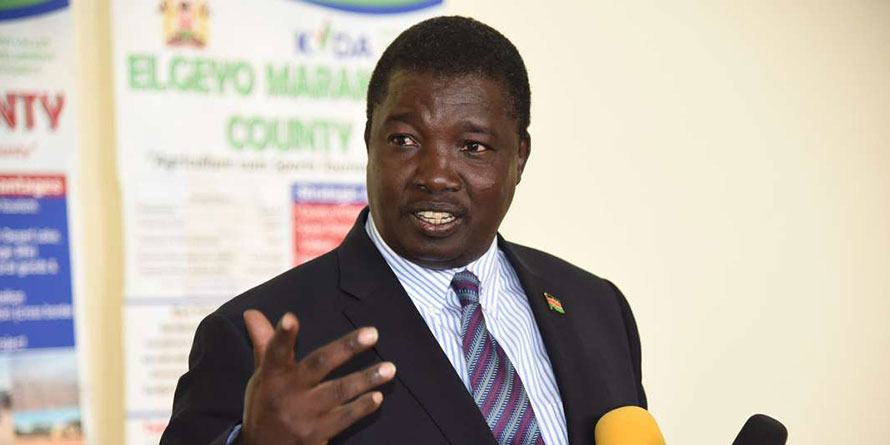 More than 300 Kerio Valley Development Authority, KVDA workers targeted for retrenchment have threatened to move to court to block the layoff exercise. KVDA says the plan to lay-off some of its employees was aimed at improving service delivery and streamline recurrent expenditure at the state agency.
However, the targeted employees through their union, Kenya Plantation and Agricultural Workers Union (KPAWU) said they have decided to take the move against the top management of KVDA after they refused to engage them regarding the matter.
Speaking to the media in Eldoret Thursday, the Union Secretary Joseph Etabo took issue with the state agency's management for ambushing them with retrenchment even before according them a hearing. He said the speed at which the management wants to do away with targeted employees in a move to reduce its bloated workforce due to financial constraints was worrying and suspect.
"We plan to file a case at the Labour Relations Court with a view to compelling KVDA to halt the planned retrenchment exercise until the management engages the Union and the workers for the sake of justice for the employees," said Etabo.
KVDA management must follow the labour laws and policies before declaring the workers redundant instead of using unorthodox means to send them home, added Etabo. "As a union, we were not notified one month prior to plans by the management to send some employees home and that is why we have resolved to move to court to stop the exercise until certain issues are addressed," he said.
KVDA is eyeing a leaner but more effective workforce as a long term strategy to contain its ballooning wage bill.
KVDA Managing Director David Kimosop dismissed claims by the union officials that they were not notified saying that they followed due process before undertaking the exercise that is expected to take six months.
"We engaged the workers union and other stakeholders before announcing plans to retrench some staff in a move aimed at improving delivery of services and streamline recurrent expenditure," said Kimosop.
The state agency will offer the targeted workers under the voluntary early retirement programme a golden handshake of Ksh360,0000 and transport remittance of Ksh40,000 each.