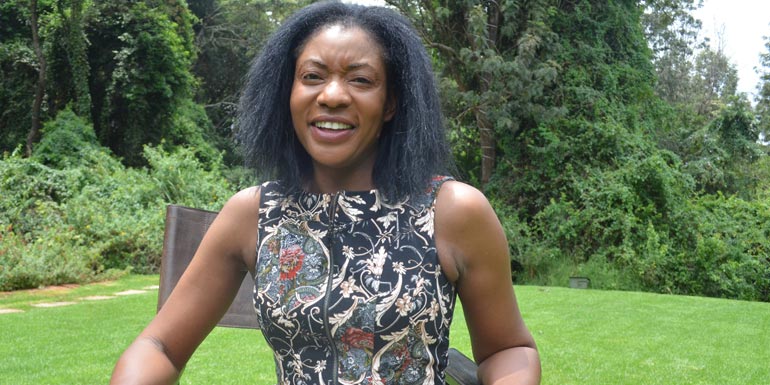 The widow of former Vice President Michael Wamalwa Kijana and her two step-sons are embroiled in a legal battle over usage of funds in his estate. The two sons, William Samuel and William Wamalwa Jr, through their sister Alice Muthoni, claim their step mother Yvonne Nambia has failed to account for Ksh3.4 million that was in their father's briefcase at the time of his death and Ksh36.7 million released by Parliament as his pension.
Yvonne, whose appointment to a diplomatic position in Dar es Salaam, Tanzania, was recently revoked by Principal Secretary Monica Juma, is expected in court on March 20 to testify in person why she has failed to honour orders issued in 2013. When Wamalwa died in 2003 while undergoing treatment at Royal Free Hospital in London, Yvonne is alleged to have taken Sh3.4 million that was in his briefcase and later pocketed Sh8 million she had received from Wamalwa's pension scheme on behalf of his two sons who were minors by then.
Wamalwa was survived by six children and his estate comprised 40 acres of land in Trans Nzoia that was valued at Sh4 million, five acres of land in Milimani, Kitale valued at Sh500,000 and maize that was under cultivation on 300 acres in Kitale.
Window hoarding the money
The late Vice President Michael Wamalwa Kijana At the time of his death, Wamalwa owned a Mercedes Benz 300S and a Range Rover and had an account with Standard Chartered Bank, 20 head of cattle in Kitale and a death gratuity and pension under the Parliamentary Pensions Act. Public trustee The accountability issue came up after Alice, Wamalwa's eldest daughter, moved to court on the grounds that Yvonne had sidelined her in the management of the estate and had failed to release money she held in trust for William Samuel and William Wamalwa Jr. Alice, who along with Yvonne had been given a limited grant to manage the estate in 2005, told the court that the two children are unable to continue with their studies because Yvonne had failed to release their school fees.
According to papers filed in court, the two children were to receive Ksh4 million each from their late father's pension from the Parliament.
Justice GBM Kariuki had ordered her to account for Ksh36.7 million she received from Parliament, Ksh3.4 million that was in her husband's briefcase when he died in London, proceeds of maize harvested from 300 acres in Kitale and Ksh8 million she had received from his pension on behalf of the two children. In a ruling delivered in 2013, the judge pointed out that the widow managed the estate as one would with personal property, adding that this was a breach of the law.
Through her lawyer Albert Khaminwa, Yvonne had told the court that she purchased apartments in Nairobi's Akila Estate and took mortgages using the funds. She also said she cleared her husband's debts and paid living expenses and tuition fees for the beneficiaries. She is said to have spent the money without the court's permission. To save the estate from being wasted, Justice Aggrey Muchelule ordered in 2015 that a public trustee be appointed to take over the management and warned the Director of Pensions against making any payments to Yvonne.
See Also >> Kenya makes 900 millionaires in just one year!
The judge also ordered that she appears in court in person to explain why she had failed to account for the money; and file a list of all the properties acquired using the funds from Wamalwa's estate. Urgent needs The limited grant issued to Yvonne and her step daughter was to only enable them preserve the estate until a further grant was issued by the court.
When she applied for the grant in September 2004, Yvonne indicated that she did it for purposes of preserving, avoiding illegal alienation of the estate and preventing waste and damage to the properties in the estate. She said it was also to attend to the needs of the children since schools had already opened. Yvonne indicated liabilities as urgent family needs and alienating and danger of wastage of the estate.
Section 55 (1) of the Law of Succession Act (Cap 160) provides that no grant of representation, whether or not limited in its terms, shall confer power to distribute any capital assets, or to make any division of the property, unless and until the grant has been confirmed.
[crp]