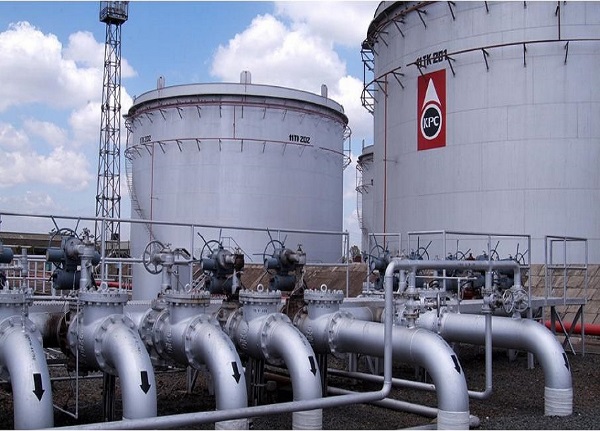 Oil industry stakeholders have expressed fears that a major effort to siphon fuel stocks from Kenya Pipeline Company (KPC) could be in the offing as part of an elaborate political fundraising scheme. The scheme, according to impeccable sources, has been hatched high up in political and government circles.
The stocks have already been marked as "system losses" and all that is left is the drawing down of the products from KPC depots in Nakuru and Eldoret. As part of the scheme, KPC is currently said to be undertaking an audit to validate the loss of more than 27.3 million litres of fuel worth over Ksh2.5 billion through the "system loss" method over the last two years.
Once validated, players in the sector fear, the fuel stocks will be pumped into the local market with the culprits pocketing a tidy sum ahead of the forthcoming general elections.
To make good the plot, the KPC schemers have already purported to discredit an advance window previously utilized by Oil Marketing Companies (OMC's) to access fuel stocks from their peers to ensure stable stocks in cases of delays of shipments. In a letter sent out to OMC's last week, KPC Managing Director Joe Sang explained that the advances window had been discontinued due to abuse by the companies.
Still as part of the plan, KPC has proceeded to suspend officers previously involved in the legal advance window management plan under the guise of illegally advancing stocks to local oil companies. However, players in the industry are reading malice and bad faith in the discontinuation of the advance window and the defamatory mention of OMCs that have previously enjoyed the service.
A case cited as having been publicised in bad faith is the recent transfer of fuel products via KPC to Dalbit Petroleum from Kenol-Kobil using the advance system.
According to our source at KPC, Dalbit Petroleum received 300,000 litres of fuel procedurally from a mutual understanding with Kenol-Kobil, which was duly settled for without impropriety. Perhaps for fear of reprisal from Kenol-Kobil, KPC officials have avoided mentioning that the fuel advanced to Dalbit had been properly secured and cannot be a system loss.
[crp]
Interestingly, this particular case has been mentioned as one of the cases under investigation for system losses in a thinly veiled effort to link such an official transaction as an illegality. "It's sad that Dalbit has been drawn to a war they may not even understand given that the purchase and advance from Kenol-Kobil was perfectly legal with a full paper and system trail," our source said.
He added that the mention of such transactions is part of the scheme to validate the release of the assessed 5.4 million litres into the local market by drawing parallels. This amount, as it were, has already been marked as a system loss for the last six months at KPC.