[dropcap]K[/dropcap]enya is renowned as Africa's Silicon Valley or rather Silicon Savannah. It is the continental centre for high technology, innovation and even social media.  M-Pesa, for instance, is first globally.
However, after great milestones in tech innovations in field such as agriculture, mobile banking, medicine and among others, the frustration for the brains behind them comes when they are confronted by the fact that they are least appreciated locally.
Take social media platforms developed by Kenyans or Africans, for instance. You won't be surprised that are little known and consumed in the local market. The tragedy is that the dominant social media platforms do not support the local content since they are created in foreign countries.
Latest surveys reveal that Facebook, Twitter, Instagram, Linkedin and Google are the key players across the continent with African platforms being choked in the online space.
This implies that we consume a lot of foreign content made for foreigners by the foreigners whilst we leave our own artists and producers hungry for the local market.
It is this that galvanised Kevin Gichohi to birth Xaasbinary abbreviated as XB, a social media platform exclusively for Kenyans and Africa at large.
READ: HOW TO PROTECT YOUR INTELLECTUAL PROPERTY FROM PREDATORS
"Kenyans we are very good at absorbing content from other countries like songs and movies from West Africa but we find it hard to do the same to our own productions since we lack a space that advertises the works of our local artists," says the brand analyst rich in experience.
Xaasbinary is an African social media platform spiced with a social curation aspect that allows sharing of local content from creators or artists who face major challenges in having  their content found in other foreign platforms.
Like any other developed platforms, XB is internet based application that is available online and via android mobile app. Registered users can create profiles, upload photos and videos, and send messages across their online friends.
SEE ALSO: 5 JOB SKILLS YOU CAN LEARN WITHOUT HAVING A DEGREE
"XB carries a local approach in the sense that the platform has a feature that is relevant to us, the local people, and by design it has a default. Exclusively you will get African developed content that is music albums and singles that are not played in the main stream media," adds Mr Gichohi.
The social platform has come in a time where debate on the playing of Kenyan music by local media is hot in the air, with artists, consumers, producers and outlets pointing fingers at each other.
XB as a social media platform, therefore, is giving unknown and upcoming artists a stage to be heard and benefit from their creative works by building their brands and monetary form to certain extent.
SEE ALSO: FIVE THINGS YOU DIDN'T KNOW YOU COULD DO WITH GOOGLE SEARCH
"Many produced Kenyan songs are not heard in the main media, and this is where XB comes in. We upload music for free, then XB users get to interact with it. Once its become popular with positive feedback then automatically the traditional media will pick it up," explains Mr Gichohi.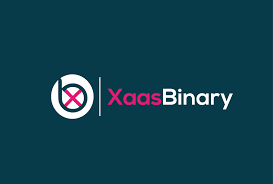 "This is a trial and test platform for our local artists who can receive feedback from their works, build their confidence, get more creative, basically we are covering a huge gap in the entertainment industry in promoting local talents," he adds.
Moreover, the algorithm used in the platform gives general overview of all the users on the platform taking social media advertising on a top notch.
This enables the entrepreneurs to target certain consumers for their products.
This implies that a marketer is guaranteed to get 90 percent of users interested in the products beings advertised.
With Kenyan youths having embraced entrepreneurship, the XB platform has insights pages where registered traders can acquire information on interest on someone or a group of people.
READ: FACEBOOK TO HIRE 100 REVIEWERS IN CONTENT CENTRE IN NAIROBI
This enables the entrepreneurs to target certain consumers for their products.
"One can be their own advertiser to a large audience. This makes XB experience different from traditional advertisers in the country who rely heavily on Facebook or digital insights that do not divulge all the information to the advertisers," says Gichohi.
With traditional social media platforms having limitations on number of friends or words one can post, XB is limitless in both cases.
This design was to enable entrepreneurs access a wide range of audience and artists such as poets get a stage they can display their work without any limitation whatsoever.
"We have created the platform to target 200 million users because it is only focused on Africa content. Having for instance 50,000 friends gives self-employed youths high chances of conducting their trades," says Gichohi.
SEE ALSO: GOOGLE, KENYA SCOUTS COLLABORATE TO ENCOURAGE INTERNET SAFETY AMONGST THE YOUTH
Another special thing about XB is that once a user logs in, they get information that is beneficial in terms of jobs, school, product trends among others.
"Social media consumers aged between 15-29 years spend tremendous time on the internet, yet nothing useful is taken in. XB gives the entertainment part and also the productive information so that the user does not feel like it is a waste of time," he says. "Also you can play music on the background of the platform and still continue browsing," he adds.
Currently, with over 2,000 active users, Ghana and Nigeria have embraced the platform most with Ethiopia and Kenya following.