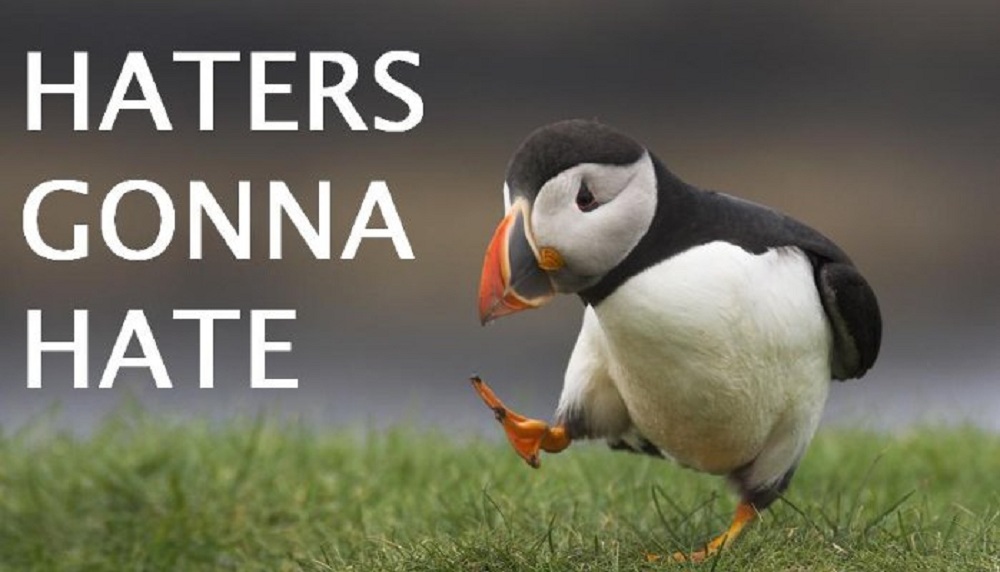 [dropcap]T[/dropcap]he journey to success is a bladed jaunt, with both allies and foes playing double roles as either motivators or distractors depending on where you place them. Commonly, foes are referred to as 'haters' and many people advise that they should be ignored completely for anyone who wants to succeed.
Haters come out in form of criticism, trying to correct what you are doing. According to Vincent Mwelii, a Kitui-based businessman, criticism is self-hate turned outward. "I believe hate is often a sign of weakness, envy and fear. Haters hate on you because you are doing what they cannot, will not or are too afraid to attempt," says Mr Mwelii, reiterating Frank White's rule number one on hate:"You have it, I want it, I hate you for having it."
"There is one way to avoid having haters. Sit on the sidelines, do nothing, don't set goals, be average and no one will judge you. Criticism is the price you pay for taking your business to the big time," adds Mwelii.
On the flip side of haters, there is a golden personality depending on your attitude. A friend will just wow on the steps you are taking towards success, but a hater will point out the mistakes you are making and help you make your journey better. They will even go an extra mile to tell you where you might fall and how you can avoid it. If you ignore them completely, you will never know when you are doing it wrong and the time you should improve. You cannot depend on friends for this. Aren't they good people, offering consultation services pro bono?
Mr Mwelii says, "Haters are natural part of your business. When you are new there will be critics, when you are good there will be haters and when you are excellent they will turn into admirers." By the time they become admirers, they will have forgotten that they were part of the journey.
Haters follow success like a shadow, always looking to overshadow your efforts, but the brighter you shine the bitter they become. An amazing thing about haters is that they never tire and they will keep digging for mistakes. Instead of hating back, appreciate them. They are in a way one of the greatest forms of feedback, as Mwelii puts it.
Dan Scotti, one of the most read motivational writers, says: "Receiving criticism, even from a bona fide hater, will provoke a pair of responses: You'll either bounce back or bounce backwards. That decision is up to you."
Most studies done in Kenya reveal that 90% of startups fail in Kenya. So many reasons are given but giving a deaf ear to criticism is rarely given as a genesis of failure. From case studies, most successful business ventures give attention to haters to better their services. This does not mean that they take heed to their (haters) every point of criticism.
This reveals one thing, there is genuine criticisms and others done out of pure malice. Be wise and discern positive criticism and negative criticism, and use both as a stepping stone for success.
READ: SHAVING PUBIC HAIR INCREASES STIs RISK, SURVEY SHOWS
"Don't let the sound of your haters to overwhelm you, you only give them power if you listen to what they say. Ignore the noise and and use your haters as fuel for the fire. Remember, they can doubt you, they can fight you but they will never stop you," concludes Mwelii.