President Uhuru Kenyatta on Friday, March 12 gave Kenyans the latest update on measures being taken to curb the spread of Covid-19 in Kenya. He announced extension of the 10 p.m.-4 a.m curfew by 60 days, with bars and clubs expected to close by 9 pm.
Speaking at State House, Nairobi, Uhuru admitted that the p******c had threatened to stretch the country's health infrastructure, stating that the country had been "w*****d but unbowed" in the past year. He acknowledged the entry of new strains from the UK and South Africa – noting that a speedy approach and concerted efforts were necessary to protect Kenyans.
"Between protecting the economy and losing over 2,000 people daily as per the projections, we as a government chose the economy…If you take care of people, they will take care of and revive the economy eventually," he noted.
Uhuru insisted that the government's policies would continue to be guided by scientific evidence.
Announcing new measures, he banned political and social gatherings for 30 days.
He further directed that government officers, along with the police and county authorities strictly enforce the directive on gatherings.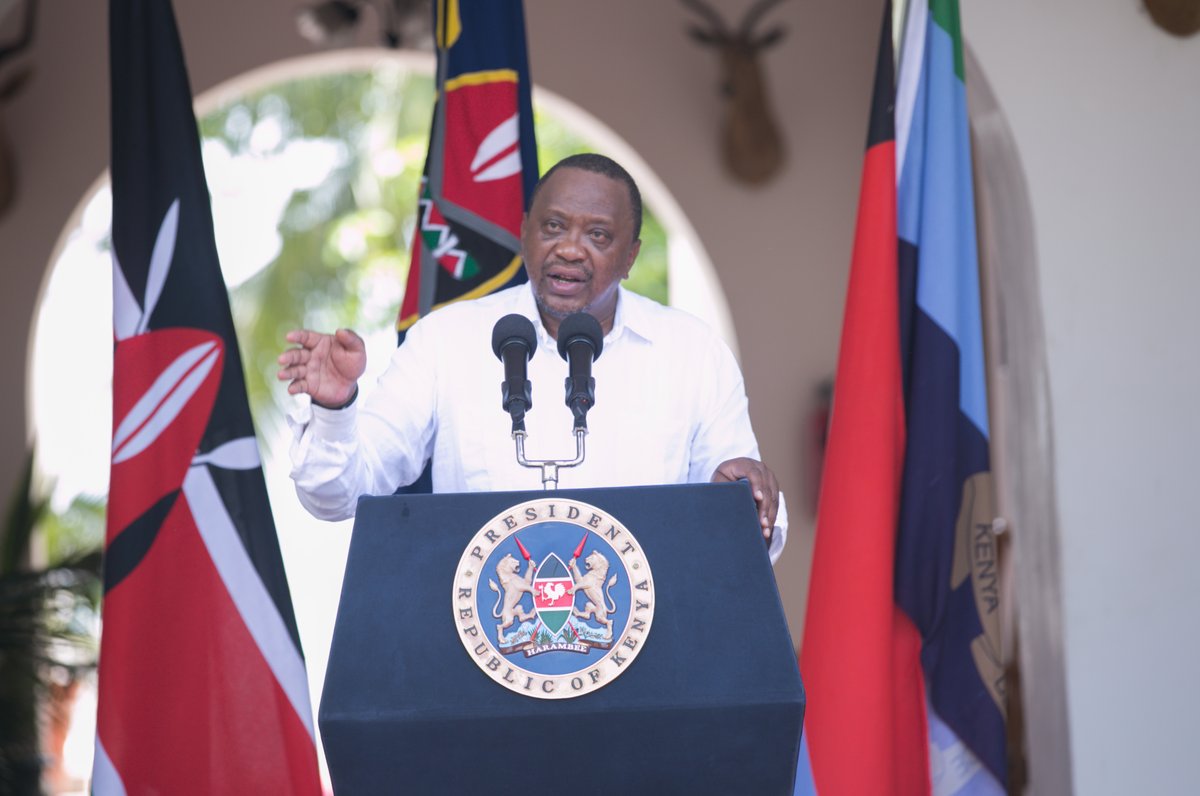 The President directed that funerals and other internment ceremonies would be done within 72 hours of d***h. Ceremonies are to be limited to immediate family, with attendees capped at 100.
Attendees for weddings and other celebrations was capped at 100 as well.
He announced enhanced focus  and enforcement of hand-washing and social distancing directives.
Border health security will also be prioritized – with informal entry points to be monitored.
He announced that all isolation centres would have to maintain high levels of preparedness.
The President further stated that new protocols would be developed for public transport in collaboration with stakeholders.
Touching on the vaccine roll-out, he stated that it would be done in phases in line with a strategic plan. The first phase targets medics, police and uniformed personnel.
The second phase will target elderly people and those with pre-existing conditions.
Uhuru asserted that vaccination would be voluntary, even as he encouraged people to get the jab.
He urged citizens to comply with measures as part of their civic responsibility.
"Government will do its part to protect Kenyans, but the first line of defense is the people," he stated.
He further wished luck to candidates expected to sit for national examinations in coming weeks.