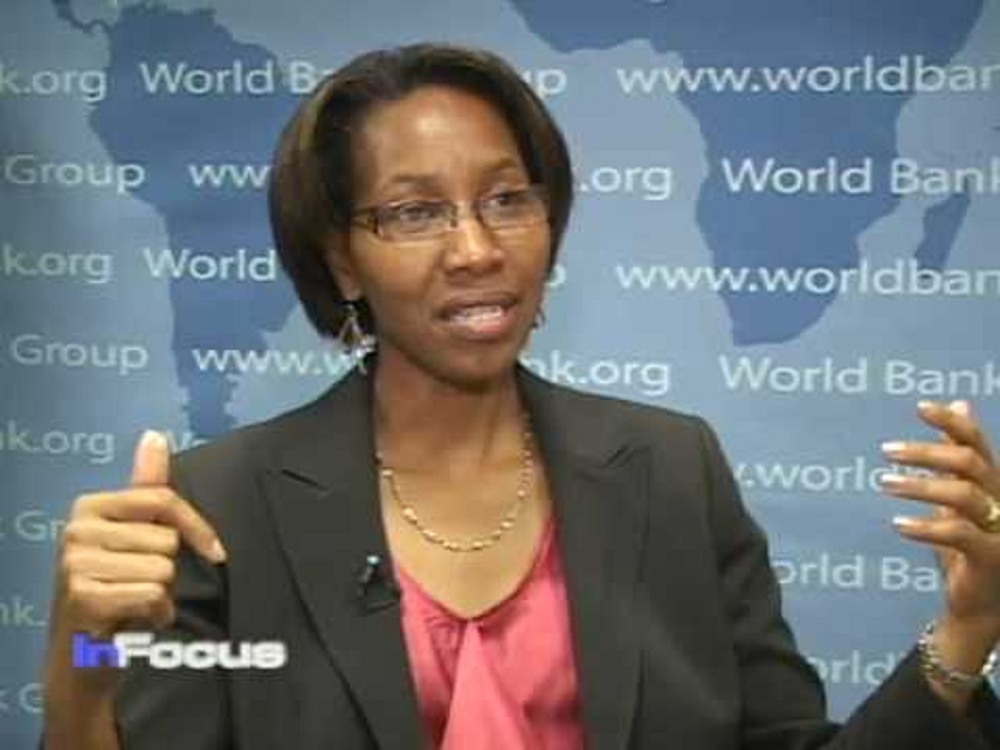 Two Kenyan women bankers have landed top jobs at the African Development Bank (AfDB). Former Capital Markets Authority CEO Stella Kilonzo has been appointed as the Director, Africa Investment Forum, effective March 1, 2018 while Wambui Gichuri, who has been the Water Practice Manager, Africa Region at the World Bank since July 2016, has been named as Director, Water Development and Sanitation, effective from March 15, 2018.
Their names were contained in a list of five senior management appointments made this week. Prior to her promotion, Kilonzo has been the Division Manager, Capital Markets Division since December 2013 when she joined the AfDB. She brings into this role 17 years of rich experience in the financial sector covering development finance, investments structuring to bankability, capital markets, risk management, corporate finance advisory and accounting.
As the Manager of the Capital Markets Division at the African Development Bank, she has been responsible for driving innovation in capital markets in Africa to accelerate development. One of her key achievements was her leadership of the Bank's first-ever Partial Credit Guarantee to cover the exchange rate risk on foreign currency borrowing for Cameroon in its first-ever Eurobond issuance to finance infrastructure. She also provided leadership on the Bank's investment projects in private equity funds, including a fund solely run by women asset managers in Africa.
In support of the Bank's High 5 agenda, Kilonzo innovated mortgage finance lending operations at the Bank for Improving the quality of life for the people of Africa. She has also done good work on the financial sector integration pillar in support of the Bank's Integrate Africa strategy. To boost liquidity, and the depth of Africa's capital markets and regional financial integration, she led the Bank's formal engagement with the Africa Stock Exchange Association. She directed the Bank's conceptualization and co-funding of the Africa Exchanges Linkages Project, which led to a roadmap study recommending modalities of securities exchange linkages in regional sub-markets. She has also hosted several successful knowledge events.
Previously, Kilonzo also worked as Senior Associate, Corporate Finance Advisory Services, at PricewaterhouseCoopers in Kenya between 2004 and 2005, and as Senior Compliance Auditor at the Financial Industry Regulatory Authority Chicago, in the United States of America from 2000 to 2004. She started her career as an internal Auditor at the GE Capital Subsidiary in Chicago.
She holds a Master of Business Administration in Corporate Finance from the Loyola University Chicago Graduate School of Business, Illinois, United States of America, and a Bachelor of Commerce, Accounting degree, from the Catholic University of Eastern Africa, Nairobi, Kenya. She is also a Chartered Public Accountant (CPA) of the United States of America.
In a statement, AfDB said Gichuri brings to the African Development Bank rich knowledge of Africa and strong global partner relationships. She has extensive leadership and management experience in the water sector, having developed and implemented several regional and country sector strategies and programs that respond to client needs.
At the World Bank, she has been responsible for leading the sector strategy, managing a water portfolio including water supply, sanitation, water resources management, irrigation and drainage in 12 countries. She joined the World-Bank in June 1998 as a Water and Sanitation Specialist, and worked as the focal point for sector dialogue and as a key team member of operations in Kenya, Uganda, Tanzania, and Mozambique.
 In June 2004, she became Senior Water and Sanitation Specialist, and as Task Team leader and key team member for operations and knowledge activities in Kenya, Uganda and Tanzania. In July 2008, she became the Regional Team Leader, Water and Sanitation Programme in Africa, responsible for Africa's Regional Technical Assistance and analytical program and strategy covering 14 countries. Thereafter, she was promoted to become Water Sector Manager for Latin America and the Caribbean region between April 2012 and June 2016.
Gichuri had earlier worked for the Business and Economics Research Company, Kenya, first as Project Manager and later as Deputy Research Director between 1990 and 1997, and led the Task Team for a large Sida-funded program covering more than 10 districts, in addition to over-seeing the company's operations, staff and budget.
She holds a Master's Degree in Economics, a Bachelor of Philosophy degree in Economics, Kenya and a Bachelor's degree in Economics and Sociology from the University of Nairobi, Kenya.