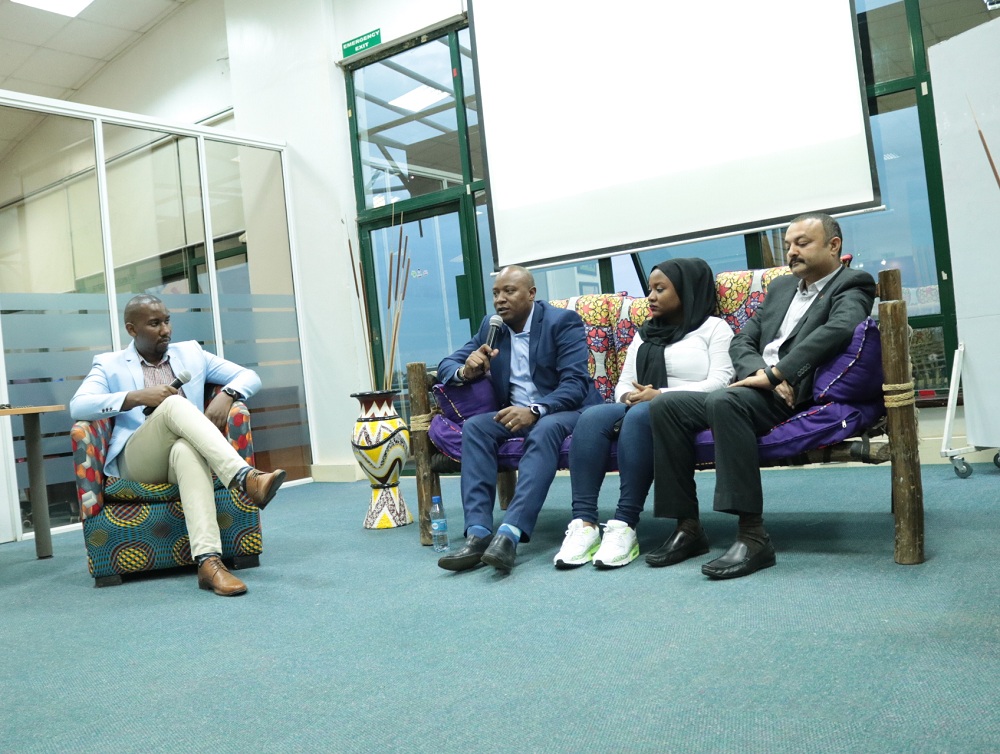 In partnership with leading industry stakeholders, Techweez, the award winning technology blog has announced the coming to life of an annual technology conference, Tech Tamasha.
Tech Tamasha aims to celebrate Kenya's technology space by highlighting the best of what is happening in the country and bringing together the region's business and governmental titans fuelling innovation across different industries.
At an event held at Nailab, the conference kicked off with a preliminary panel discussion featuring Anand Moha – COO at TechnoBrain, Khadija Abdul, Project Manager at Google Digital Skills for Africa and Mike Nyaga, MD, Digital Lending at Finserve, where the trio discussed on the new age Digital Consumer.
Khadija Abdul pointed out the importance of the Tech Tamasha conference, citing that the platform could lead to regulatory changes that could benefit the country, "Regulation is important so as to create a sense of confidence and privacy to digital consumers," she said.
During the announcement, Tech Tamasha's Executive Producer, Victor Mutua said that the conference is meant to provoke conversations on how technology adoption impacts people and their livelihoods in the African Economy. "Tech Tamasha will shine a national spotlight on high growth companies and individuals, which will help establish credibility to raise capital and acquire talent", he said.
The conference will have two regional roundups in Mombasa and Kisumu on July 14th at the SwahiliBox and July 28th at the LakeHub respectively. The regional roundups purpose is to involve regional stakeholders in shaping the national innovation agenda. The roundups will then be preceded by the national summit that is set to take place in Nairobi on August 13th, with a focus on four pillars, namely; Blockchain, Security, Privacy and Policy, Digital Consumer and Entrepreneurship. The four pillars will be tackled through keynote deliveries and fireside chats. There will also be an opportunity for stakeholders to do product demos and possible product launches.
To culminate the conference, there will be Tech Tamasha awards. This is to recognise transformational organisations and individuals trailblazing change in the ecosystem. Most outstanding will be awarded under the following categories; finance, agriculture, healthcare, energy, e*******n and social impact. There will also be special categories for founder of the year and startup of the year.
READ: SAFARICOM, BANKS MOVE TO LEVY NEW TAXES
The process of selecting winners will be done internally by a select panel of judges and the Tech Tamasha team, however, the public is welcome to submit nominations for the awards on www.tamasha.tech