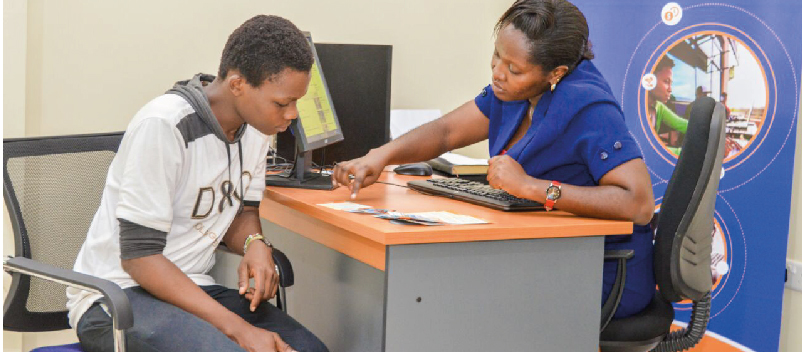 A group of existing entrepreneurs have formed E-Preneuers Sacco in a bid to address the challenges facing online entrepreneurs.
According to the chairman Sam Mugweru, the Sacco intends to train, allow saving, give loans, offer networking opportunities and also education on various methods of wealth diversification like Importing and e-Commerce.
The Sacco also comes at a time where Kenya has made tremendous strides, ranking among top countries that are most responsive to digital uptake. The World Economic Forum (WEF) ranks Kenya fifth among top ten Sub-Saharan nations that are digitally responsive.
The group hopes to leverage on the growing internet uptake in the country. Recently, Jumia MD Sam Chappate noted that the E-commerce in Kenya will create 200,000 jobs by 2022.
Many people are yet to figure out how to reap from e-Commerce either due to lack of technical know-how or lack of capital.
According to a survey by the Kenya National Bureau of Statistics (KNBS), seven million Kenyans are unemployed with more than 1.4 million desperately looking for work.
Mugweru notes that the internet offers tremendous opportunity to the tech-savvy generation who cannot live a day without the internet.
"It is this realisation that many young people have resulted to the internet to look for opportunities and it's surely paying off. Whether it's E-commerce, freelance writing, affiliate marketing and the others, there is money to be made and quite a number of youth are embracing online business.  There is no doubt that many more need to be trained and facilitated towards online ventures," says Mugweru.
A recent study by Transparency Market Research shows that the significant penetration of smartphones, lowered connectivity costs, high speed internet technologies and supportive government regulations is driving the growth of the global consumer telematics market.
"Through this massive digital uptake, more people are accessing the internet today and many more are making their livelihood online. Most of them are self-employed; lending their skills to people they might never meet in real life. In their "secluded" world, these hundreds of thousands of Kenyans (mostly youthful) are sidelined by conventional banks. E-Prenuers Sacco is their vehicle to great investment opportunities, loans, access to training and much more," concludes Mugweru.