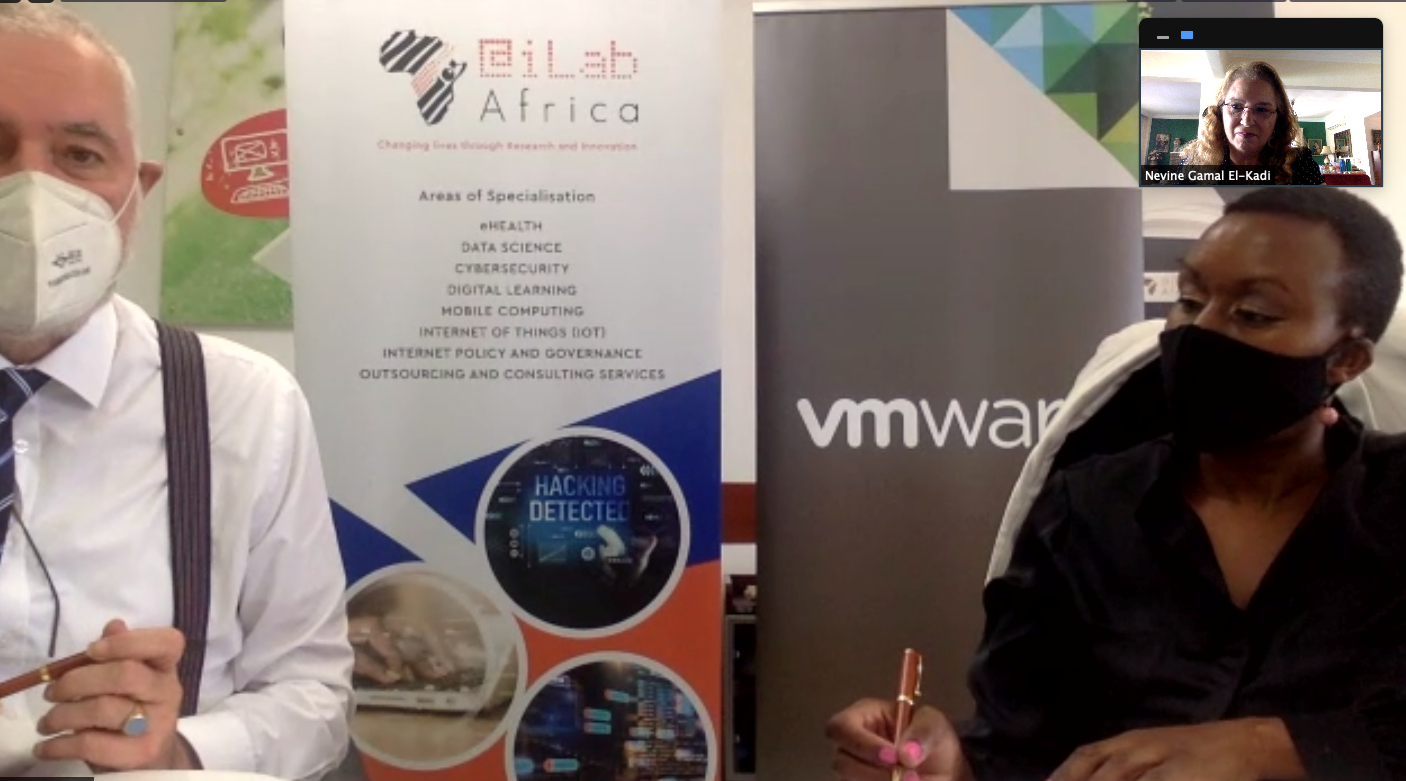 VMware, Inc, an American software company listed at the New York Stock Exchange (NYSE), and @iLabAfrica-Strathmore University's Research and Innovation Centre on Wednesday announced they have signed a Memorandum of Understanding (MoU) to establish the University as the first Regional VMware IT Academy for East Africa.
In this role, @iLabAfrica-Strathmore University plans to continue to offer VMware IT Academy training as part of its own curriculum, but will also be responsible for implementing the VMware IT Academy program across other higher educational institutions in East Africa.
This, the two parties say will help bolster digital skills across the continent and encourage economic prosperity linked to digital skills transfer.
Digitalization is expected to play a vital role in supporting Africa's post- COVID-19 recovery efforts and investment in digital skills is an important element of this.
As a Regional VMware IT Academy, @iLabafrica-Strathmore University will help accelerate the delivery of VMware IT Academy training, technical skills, and certifications to learners as well as learning institutions across East Africa.
"We are delighted to be selected as the first Regional VMware IT Academy in East Africa. Over the last ten months we have worked tirelessly to ensure that the members of our Faculty of IT have the right skills to support the curriculum, and are in a position to assist in empowering our youth to better embrace and accelerate their knowledge of the digital skills required to support and building modern, technology-centric businesses across the continent," said Dr. Joseph Sevilla, Director, @iLabAfrica – Strathmore University.
"Last year, we announced that our goal was to become the first regional lead, achieving this in less than a year is testimony to both our commitment as Strathmore University as well as the desire amongst young Africans to embrace the new digital future," he added.
"In order to facilitate our customers and partners in Africa to better gear their businesses towards being digital and cloud-first businesses, we need to equip people with the digital skills required to support this shift. Working with @iLabafrica-Strathmore University has highlighted the hunger amongst Africa's youth for technical skills that support virtualization, digitalization and cloud-first technologies, as well as the tenacity of educational institutions to ensure they have the right partnerships in place to enable the delivery of world-class curriculum, said Everline Kamau, Strategic Partner Business Manager – East Africa, VMware.
"This is a big milestone for learners in the region and we are committed to the continual development of this collaboration, curriculum, and Strathmore's educators," she added.
Already a VMware IT Academy, Strathmore has made significant strides in incorporating and embedding the VMware curriculum into its Faculty of IT (@iLabAfrica,a Centre of Excellence in Research and Innovation in Information Communication Technology at the University).
In addition, to date, it has over 100 students enrolled in a host of VMware-led courses. To support these learners, it has four trainers certified up to vSphere 6.5., seven certified up to VCA-DBT, and 12 trainers who have completed an introduction to the virtualization course.
Strathmore University plans to offer VMware IT Academy training to other educational institutions, and this training will be delivered on VMware-provided devices using VMware-provided curriculum.
The university has appointed a dedicated administration team to manage the academy and is currently deploying train-the-trainer sessions in order to recruit additional academies from various universities in the region to the program.
It is also in the process of rolling out a student ambassador program in numerous universities and will offer life skills sessions by way of career talks, job shadowing and a-day-in-the-life webinars.