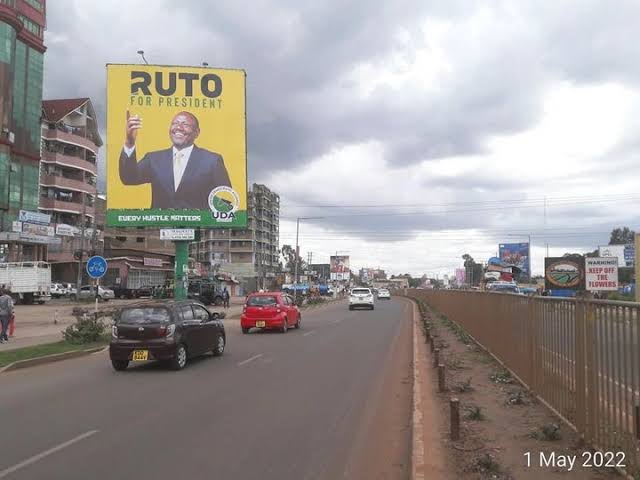 Stanley Kinyanjui is the man behind Magnate Ventures, one of Kenya's largest outdoor advertising firms.
2022, like other election years, is turning out to be a busy one for the company. Campaigns are a driver of increasing ad spend.
The International School of Advertising (ISA) had projected that the Out-of-home (OOH) advertising market in Kenya which grew 27% in H1 2021, would grow even bigger in 2022. As a market leader in OOH, Magnate is among the major beneficiaries.
Dotted across the country are billboards promoting the campaigns of various candidates for seats including President, Governors, Senators and Women Representatives.
Stanley established Magnate Ventures alongside his younger brother and co-founder Robert in 1998. As of 2020, according to the company's website, the company controlled 50% market share in Nairobi, 40% in Mombasa, 60% in Kisumu, 63% in Eldoret and 57% in Nakuru.
Besides politicians, the firm counts among its clients several large businesses, international agencies and governmental organizations.
Despite his business working with different political campaigns, Kinyanjui is associated with President Uhuru Kenyatta's Jubilee Party camp.
He was among conveners of the Friends of Jubilee group which helped fund Uhuru's previous bids for President. He is also associated with the Mt. Kenya Foundation, an influential group of wealthy businessmen from Central Kenya.
The foundation has thrown its weight behind Odinga for President, as has Uhuru.
Odinga's main rival, Ruto, however, turned to Magnate Ventures for his billboards in a classic example of drawing a fine line between politics and business.