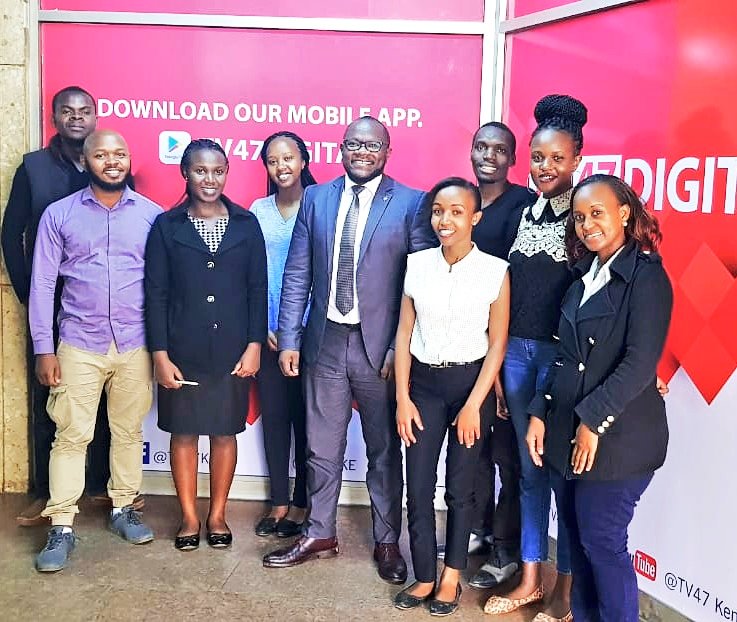 TV47, a new channel founded by Mt Kenya University founder Simon Gicharu, is set to be launched on June 15.
The station, which will be dedicated to telling untold stories in corporate sector and their involvement in youth, has tapped Eugene Anangwe from Rwanda Broadcasting Agency (RBA) and CNBC to lead its young vibrant team as acting MD.
Gicharu has also recruited locally-based talent, including three KTN journalists. KTN News reporter Abubakar Abdullahi will lead the TV47 newsroom.
Gicharu dropped initial plans to hire former Citizen TV presenter Johnson Mwakazi after they failed to reach a deal after he insisted on retaining consultancies for other TV stations while running TV47 which Gicharu saw as conflict of interest.
TV47 has been running teasers on YouTube and on GOtv channel 813 and channel 80 on both Bamba TV and StarTimes featuring a variety of "untold stories" it would air once it goes live.
Are you tired of media garbage? Tired of watching negativity and clatter? We got you. In 8 days we bring you complete, consolidated, comprehensive and untold information. Stay tuned and keep it #TV47KE #TV47DIGITAL #TheHomeofUntoldStories pic.twitter.com/NrxCpYyxiB

— TV 47 KENYA (@TV47KE) June 6, 2019
However, it won't be an easy ride for the new TV station, which is owned by Cape Media, as established brands already have a stranglehold on both audience and advertisers.
The market is dominated by Citizen TV, KTN and NTV with other stations such as K24 struggling to tap more viewers and bring in enhanced ad revenue despite massive investments and hiring of big names such as Betty Kyalo.
Read: Nairobi's luxury home prices soften further
The rise of digital broadcasting has also opened the space to more players, including vernacular TV stations.