New television and radio stations are set to hit the airwaves. Cape Media, owned by Prof Simon Gicharu, is putting final touches on the two stations which "should go live in the next two months."
Prof Gicharu, one of Kenya's most respected entrepreneurs and founder of Mount Kenya University, is seeking a pie of Kenya's media business by launching TV 47 and Beats 47 radio after operating a radio and TV in Rwanda for three years. The broadcast media will target audience across all the 47 counties with news, entertainment and entrepreneurship.
Cape Media is being run by Prof Gicharu's son, Kevin, who will be in charge of daily operations. Currently, Cape Media is recruiting staff for the new stations, including journalists and managers. Early this week the company advertised more than 40 positions. [scroll down for the job advert]
READ ALSO: THE TOP RADIO STATIONS IN KENYA TODAY
The entrepreneur, who is also the chairman of MKU, is understood to be investing Ksh500 million in the venture, financed by a local bank. Prof Gicharu said he had closed Royal TV, his television station in Kigali, and moved it to Kenya.
The radio, Royal FM, is still operational and is the only radio station hosting breakfast show in English language in Rwanda and is ranked among the top three. Kigali in the Morning is hosted by former Capital FM presenter Jackie Lumbasi. "In Rwanda people consume radio than TV," he told BT.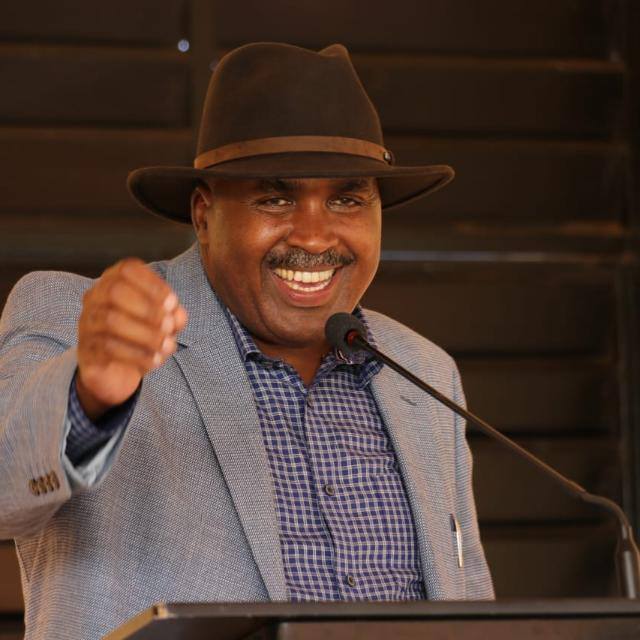 Mr Gicharu could not reveal strategic details about the planned programming and content, but appears to be positioning the media house for audiences and business in the counties. It will also come in handy for MKAU by providing internship opportunities for its students and jobs for its graduates.
SEE: NTV LOSES BEST KISWAHILI ANCHOR TO CITIZEN TV 
Cape Media will be the newest media house to join the industry in Kenya, jumping into a highly competitive market where many players are struggling to stay afloat. The advertising cake has been shrinking even as media houses increase, especially in TV where digital broadcasting has opened the space to more players.
Even main media houses like Nation Media Group and Standard Group are not sitting pretty, recording revenue drops over the past few years. Royal Media Services is dusting itself for battle while smaller players are veering on the brink of collapse.
But being a shrewd businessman, Kenyans will be waiting to see the kind of strategy Prof Gicharu will roll out for his media house.
NEXT:  SIMON GICHARU – HOW I BUILT MKU FROM SCRATCH