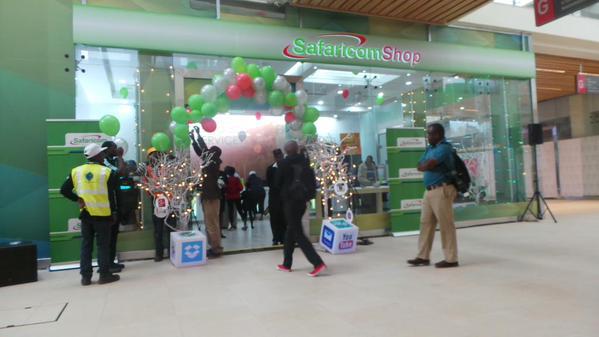 Safaricom on October 25 opened a new retail outlet in Eldoret town as part of its regional expansion strategy to reach customers in the regions.
The shop located at Eldocenter Mall, Uganda Road, next to Huduma Center will be the second Safaricom shop in Eldoret town, the 9th in Rift Valley region and the 52nd in the country.
"We have seen a huge increase in footfall in the only shop that is in Eldoret town and we felt the need to open a second one to offload the traffic and enable us serve customers much faster," said Steve Okeyo, Director, Regional sales and operations, Safaricom.
So far, Safaricom has continued to open retail outlets across different parts of the country to increase customer touch points.
To complement the shops, Safaricom has also opened over 125 customer care desks across the six regions, 21 of which are in Rift Valley.
"Our intention is to ensure that as we continue growing, innovating in technology and investing in our network, we do not lose sight of the customers and their needs. The regional approach enables us to serve customers better, get quick feedback from them and ensure we meet their needs from wherever they are," said Mr. Okeyo.
At the new shop, customers will be able to get genuine products and Safaricom services.
READ: SAFARICOM LOSING GRIP ON MARKET SHARE
Safaricom embarked on the regionalization strategy in 2016 that split up the country into six regional sales and operation units, each of which is headed by a regional head of department.
Kenya's leading telco by market share says it has been investing aggressively in network expansion to increase its penetration which according to them stands at 88.7 percent at the moment.
SEE ALSO: TELKOM STEPS UP VOICE CALLS, DATA AND SMS PRICE WARS