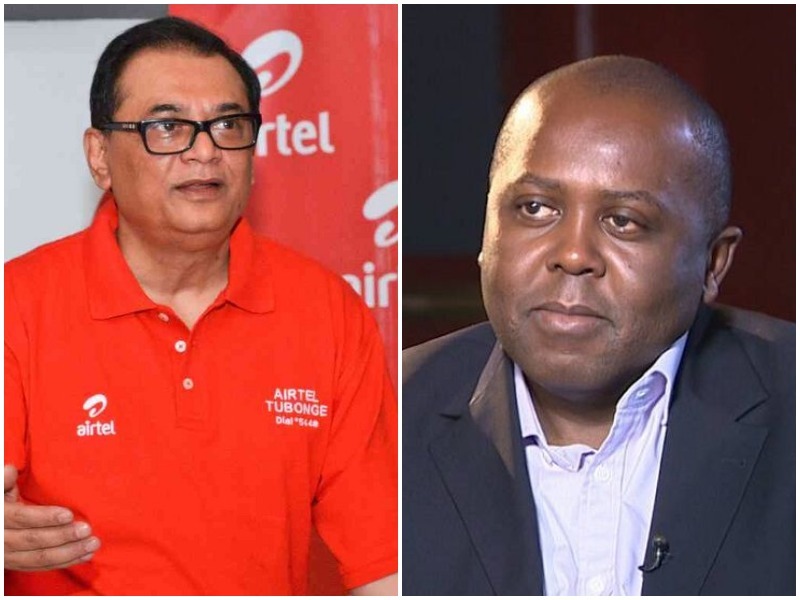 Telkom Kenya Chief Executive Officer (CEO) Mugo Kibati has accused Safaricom of plotting to delay its merging plans with Airtel Kenya.
Addressing Journalists on Tuesday morning, Kibati claimed that on August 30, Safaricom informed the media that it had written to the Communications Authority to urge the industry regulator not to approve the intended merger of businesses, as it had concerns that it wanted to be addressed first.
"We have no quarrel at all with our colleagues at Safaricom, we are simply trying to restructure and improve our own business and for the good of the industry. It is unfortunate, however, that Safaricom now wants to delay this process that seeks to provide customers with more credible options," he said.
The Telkom chief executive said the move is depriving commercial benefits to consumers and investments in the country as well as pushing for monopolistic competition and leaving 575 laid-off employees in limbo.
Kibati added saying that the presence of a strong player is bound to give Kenyans value for their money. "We only want to establish a healthy thriving Telcom sector that gives Kenyans choice," he noted.
Telkom and Airtel entered into merger talks early this year and are still going through regulatory approvals.
In February, Telkom and Airtel firmed up the discussions by signing a binding agreement to combine their respective mobile, enterprise and carrier services businesses in Kenya to operate under a joint venture company to be named Airtel-Telkom.
Both Telkom and Airtel Kenya have been struggling to stay afloat in a market dominated by Safaricom. Latest data from Communication Authority of Kenya show that while Safaricom saw its net profit for the financial period ending March 2019 increase to Ksh63 billion, Airtel Kenya's declined.
Ownership of Telkom Kenya is divided between UK-based Helios Investment Partners (60%) and the Kenya government (40%).
Airtel Kenya, on the other hand, is a subsidiary of Airtel Africa, itself owned by Indian global telco Bharti Airtel. Kenya's second-largest mobile phone operator by subscriber base has previously operated in the country under the names Kencell, Celtel and Zain.
The merger between the two telcos is seen as an attempted assault on Safaricom, the mobile phone operator king in the country that is listed on the Nairobi Securities Exchange (NSE).
Safaricom currently holds around 54.2% of the market share, with Airtel boasting approximately 22.3% and Telkom at a distant third with 9%. The merger, while not necessarily cutting down on Safaricom's subscriber base, could boost the joint entity to about 31.3% of the entire market.
In the deal, a joint venture unit known as Airtel-Telkom will be formed, but which will exclude Telkom's real estate portfolio and specific government services.
The merged company is expected to be chaired by Telkom Kenya Limited CEO Mugo Kibati while Airtel's chief executive Prasanta Sarma will be appointed CEO.