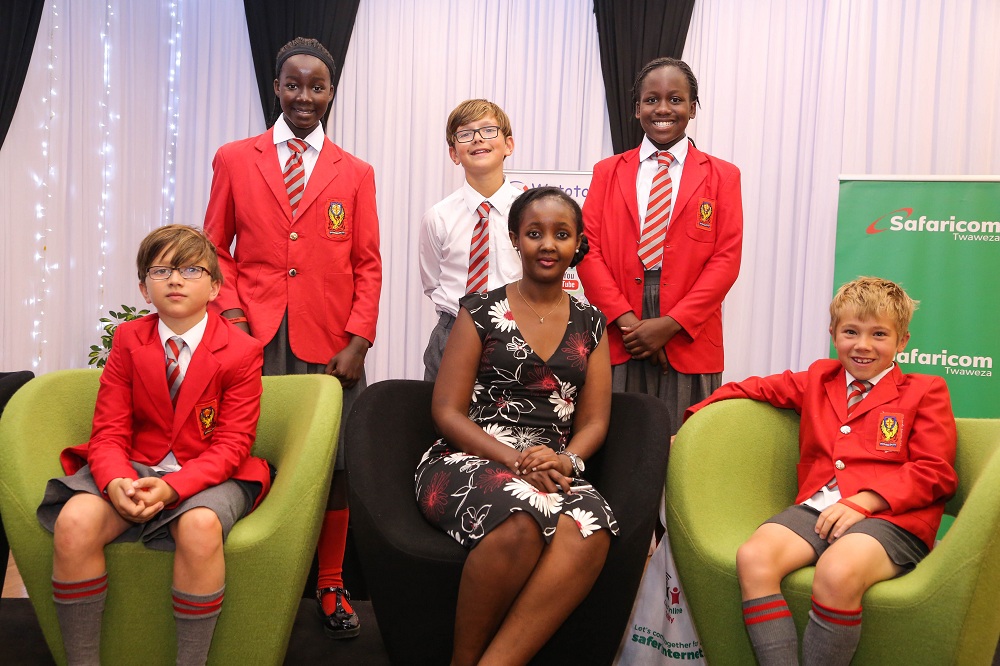 Safaricom Tuesday hosted the annual Safer Internet Day (SID) to advocate for the responsible use of the internet at an event held at the Michael Joseph Centre.
The event, which was aimed at promote safer and more responsible use of online technology and mobile phones, especially among children and young people across the world was themed: Create, connect and share respect: A better internet starts with you.
Safaricom is a major player in the internet landscape providing high speed 4G and 3G connectivity to Kenyans.
"Access to reliable and convenient internet has become a basic need for many Kenyans, therefore data has become an important revenue stream for us. But we are also aware of emerging online issues that affect our young ones such as online bullying and that is why Safer Internet Day is important to us," said Steve Chege, Director, Corporate Affairs at Safaricom.
Safaricom has enabled a wider digital space experience and provided numerous channels to access to the internet. Through many initiatives and engagements, Safaricom has also been on the forefront in advocating for the responsible use of the internet in the country and beyond.
"This event is to trigger every stakeholder to act their role by creating an environment where internet users, especially the younger demographic have a better and wholesome experience. This way all of us will view the internet as an important resource for the betterment of our lives", said Chege.
This year's theme "Create, connect and share respect: A better internet starts with you" will help shape the conversation about safe internet use among the young and provide solutions to the serious emerging trends that have in the recent years compounded the internet landscape like cyberbullying access, harmful sites and illegal content.
It will also encourage the responsible use of social media platforms to create better online communities.
"We believe this event will provide a platform for all the stakeholders involved to discuss the way forward towards achieving a better digital experience for all internet users. This will be a major step towards ensuring that we curb the negative trends that have cropped up in the recent past," said Chege.
Over the years, Safer Internet Day (SID) has become a landmark event in the online safety calendar. It started as an initiative of the European Union SafeBorders project in 2004 and has today grown to be celebrated in close to 130 countries.