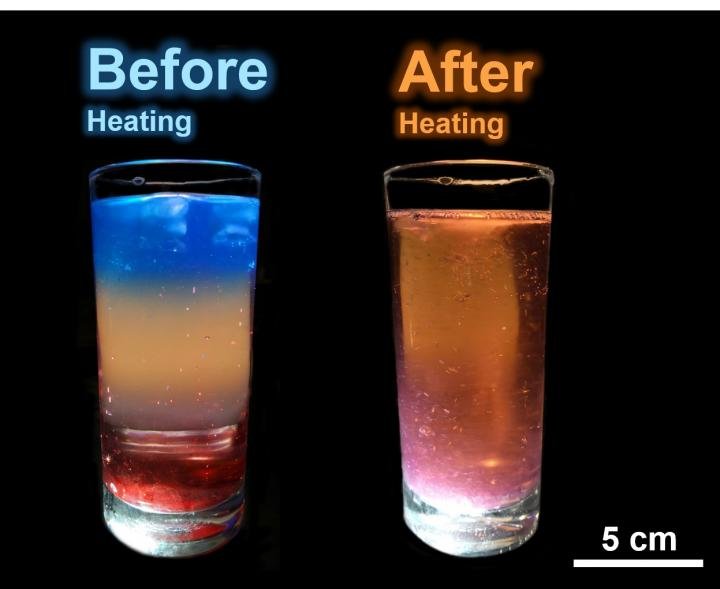 Different methods of birth controls have been invented to be used only by women, who suffer health consequences such as breast cancer and blood clots after long-term use.
Their male counterparts have few options on contraceptive as long-term control like vasectomy are irreversible.
However, a team of researchers led by Xiaolei Wang drew inspiration from cocktail drinks that are made up by laying colorful liquids in a glass to make a medium-term reversible form of male contraceptive.
When heated or stirred the cocktail combines into one colored liquid.
The researchers aimed to use this approach in inject layers of materials to block ductus deference, the passage that transport mature sperm from the balls to the urethra.
Applying heat will then make the layers to mix, breaking them down and unblocking the passage.
READ: CHILDREN USE OF SCREEN DEVICES IN DARK ROOMS RISK POOR SLEEP
They tested the approach on male lab rats by injecting four layers of materials into the ductus deference: a hydrogel that forms physical barrier to the sperm; gold nanoparticles that heat up when radiated with near-infrared light; Ethylenedi-aminetetraacetic acid that break down hydrogel and killed sperms; and another layer of gold nanoparticles.
The solution prevented the lab rats from impregnating the females for a period of more than two months.
SEE ALSO: HEAVY DRINKING ALTERS DNA CAUSING ALCOHOLISM
Moreover, the layers mixed and dissolved when the researchers shone a near-infrared lamp on the rats making it possible for them to produce offspring again.
The results published in the journal ACS Nano, still require more research to verify the safety of the materials on human beings.