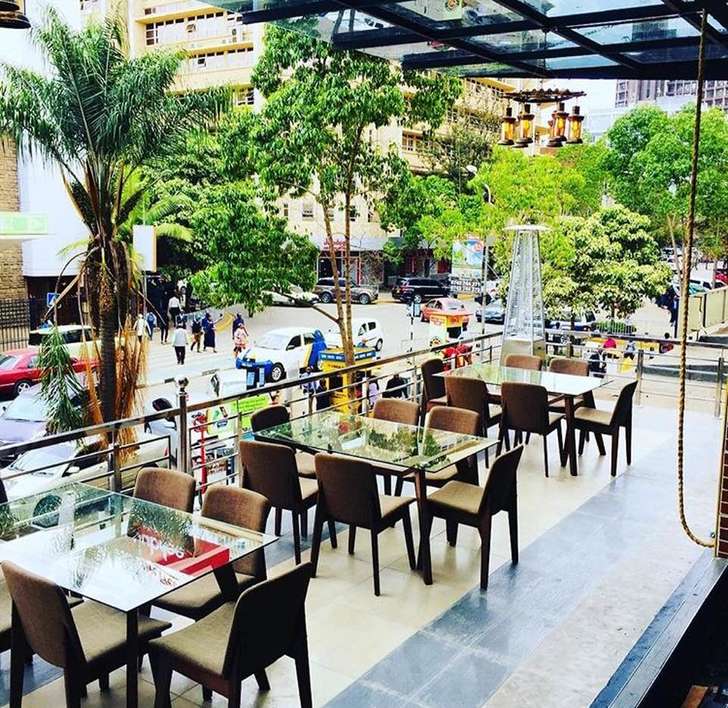 When starting a business, one is always advised to expect bad days and should do something in anticipation of these eventualities. For one of Nairobi's leading restaurants, Charlie's Bistro, the bad day came with a huge loss that very few businesses can withstand.
Speaking to Business Today, Charlie's Bistro's Chief of Operations Rickie McDermott talked about his Worst Day since he joined the restaurant. It way on August 8th, 2018 when McDermott reported to work at the then Charlie's Bistro at Southend Mall. Little did he and his colleagues know that it would be the day the restaurant loses over Ksh50 million.
"It was a trying moment for us," recalls Mr McDermott. "We had no idea that it was going to happen. I can tell you now that we lost over Sh50 million in just under two hours."
It was a normal Wednesday morning and all Charlie's employees and customers were going through their normal daily activities. Without any warning, a demolition caterpillar showed up at the mall and started bringing everything down.
"We did not know that it was going to happen but we later found out that the landlord actually knew about it," McDermott recalls.
Fridges, cookers, expensive utensils, furniture, name them, were all reduced to rubble. The whole business was brought down.
Dr Muriithi Muhoro, the entrepreneur behind Charlie's Bistro restaurant chain, lost all his multi-million investment at the mall in a blink of an eye. In business, worst days don't come bigger than this.
MY WORST DAY: Battling Investor Flight as Election Violence Rages – a Manager's Tale
"We opened the restaurant like normal, everybody got there in the morning. Then suddenly the power was off, the machines were there, the police were there and everybody was just trying to scramble to get their things," McDermott says.
The demolition of Southend Mall happened as part of the National Environment Management Authority (NEMA) campaign to bring down buildings located in riparian lands and road reserves.
Apart from Southend Mall, there were other demolitions around the city as well, including the multibillion Taj Mall on Outering Road, which was said to be sitting on a road reserve.
Recovering from the Loss
Everyone was surprised when Charlie's opened a new branch in the Central Business District (CBD) just two weeks after the Southend Mall demolition. According to the restaurant's Chief of Operations, plans to open the new branch were already underway before the Southend Mall, and they did not allow tragedy the derail them.
McDermott revealed that the funds needed for the opening of the CBD branch, located on Wabera Street, were still intact after the Southend Mall tragedy. The restaurant stuck to its plan of opening the CBD branch and transferred all its employees to the new branch.
The opening day of the CBD Charlie's brach was another headache for McDermott who apparently was not well prepared for it. Everyone was perplexed to hear that Charlie's was opening a new restaurant two weeks after the other one was demolished.
SUCCESS >> He Ate Rice With Tomatoes for Dinner, Now He Dines in Five-Star Hotels
Many people came in to witness the opening of the new branch just to be sure and this was a headache for the Chief of Operations. McDermott revealed that they had not prepared well for the numbers they received that day.
"We opened those doors and within an hour the CBD restaurant was full. I had over 260 orders in the kitchen and we were running an hour and 45 minutes behind on orders," McDermott said.
According to him, this was the day he has had the most work to do ever since he started working at Charlie's Bistro.
Next >> Inside the Most Expensive Governor's Office in Kenya