There are many betting options provided by many bookmakers, and it is important to understand how each operates. Our site https://footballbettingguide.co.ke/ aims to enlighten you on the various aspects of handicaps and how they operate.
Handicap betting is among the common and most interesting betting options that are preferred by most bettors. This is because it is not only entertaining, but it presents you with good odds on an otherwise dull event. It is applied when one team is perceived to have the upper hand or to be stronger than the other one. In this case, one team has a goal or points disadvantage than the other. This evens out the contest between the teams. To win, a team must score more than 1 goal than their handicap.
Which Sports Feature Handicaps Betting?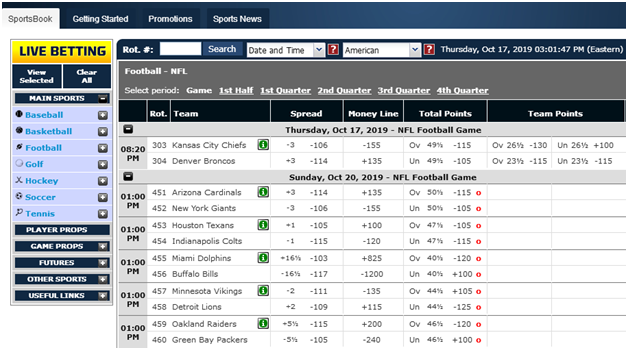 You can spot the handicaps betting option in most bookmakers, for example, Sporty Bet. This is especially offered for football games firstly because of the simplicity in that it is a sport that involves two sets of contestants.
Other sports that involve handicaps include rugby where one team starts with some points advantage. It is also available in golf where you can place handicaps on different player's rounds. Additionally, it is offered in tennis where handicaps can be applied on games or sets of games.
How Does Handicap Betting Operate?
Handicap betting operates by strengthening or weakening one team against the other so that there is no underdog and both teams are favourable and have the same might. In almost all the sports, there are always teams that are perceived to be stronger, and hence there is always the perception that they must win. However, pitying them against weaker teams almost guarantees a prediction of which team will win and the margin they win with.
To make it interesting and improve the betting odds, applying a handicap makes the results more uncertain. For example, pitying Usain Bolt against a common runner on a race would certainly guarantee that Usain Bolt should emerge the winner of the race with him being perceived as the fastest runner.
However, to make this contest interesting, adding say 50 meters head start on his competitor would reduce the certainty of Usain Bolt winning and improve this to appealing odds since the competitor is almost at the same advantage as the perceived winner. More betting tips for Kenyan punters offered at Betin.
Types of Handicap Betting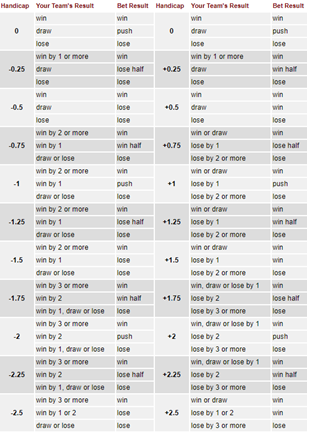 Handicap betting can be applied in different variations. Some of the common handicaps include:
Handicap betting
In this variation, the better team is awarded a handicap in terms of a goal or points in order to improve the chances of the other team to the same strength. In this case, the stronger team starts at -1, -2, -3 points or with fewer goals. This means that the stronger contestant has to end the game with more points to cover the spread.
For instance, if team A starts the game -1 points, to win, team A must, therefore, have 2 points in order to cover the deficit. In this case, if you are backing team A to win and they only manage 1 point, this is a draw with team B which had a +1 advantage already. Your stake is refunded in this case. On the other hand, If you're backing team B, you win if they win or draw the match. If they lose by 1 goal, you get back your stake.
Asian Handicap Betting
This is applied in football betting. In this case, handicap betting grants two teams equal chance or near equal chance of winning.
No-draw handicap betting
In this handicap, half goals or points can be applied to particular outcomes in order to eliminate the chance of a draw on the teams in the final result.
Next Read >> Soccer Star Among Thousands Who Lost Jobs After SportPesa Closure