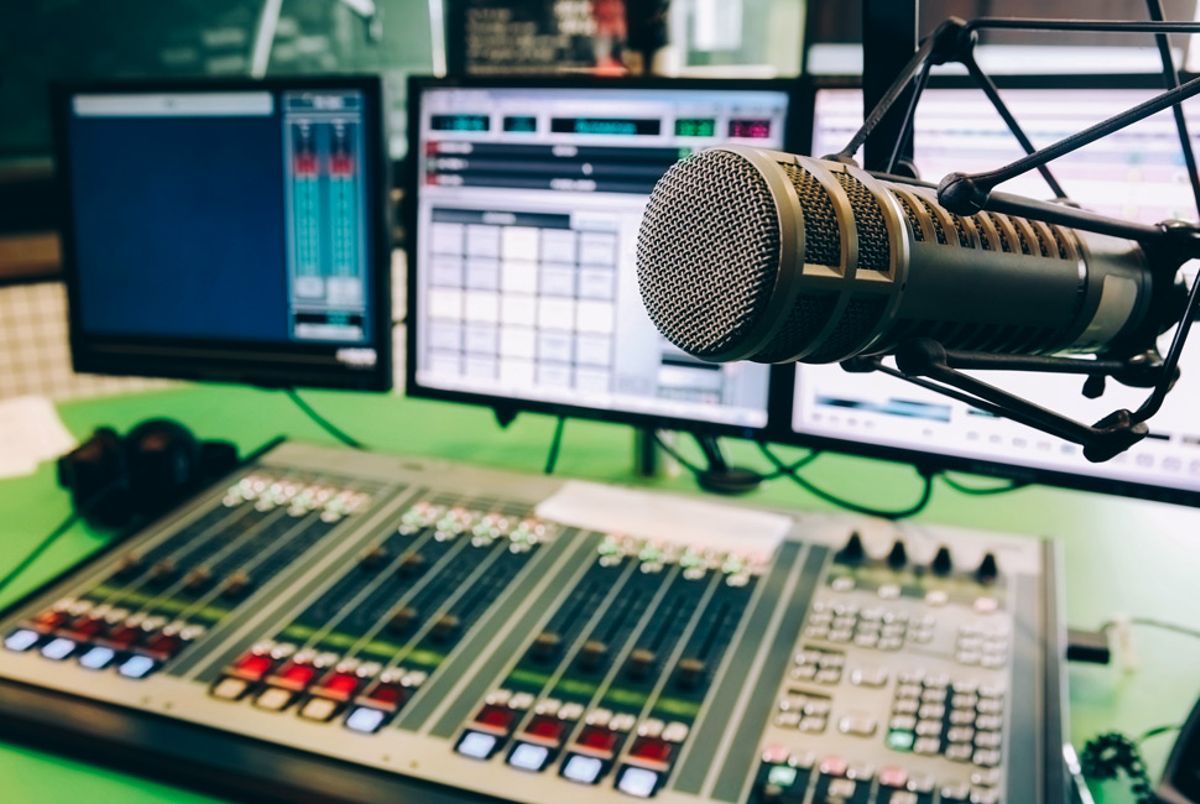 Radio Africa Group risk being sued by Europe's biggest commercial radio company, Global, for copyright infringement.
In a letter dated October 1, 2019, Global accuses Radio Africa of copying publicity materials used by UK's Smooth Radio to promote its newest radio station in Kenya, Smooth FM. According to information, Radio Africa did not only copy the name Smooth but also the purple corporate colour of the radio station (see photos below).
"It has come to our attention that you published unauthorised copies of the Smooth logo, the Smooth Facebook cover artwork and Smooth Facebook posts," says the letter drafted by Global's lawyers.
Read Also >> Find Out Where Hussein Mohammed is Headed After Dumping Citizen TV
In an appendix to the letter, the UK firm owned by billionaire Stephen Miron has attached comparison of materials on Radio Africa's Smooth FM Facebook page and those of Global's Smooth showing that one media firm copied the other's publicity material.
"As is clearly evident by the side by side comparison, you have copied a substantial part of Smooth logo,the Smooth Facebook cover artwork and Smooth post," says the letter from Global. This reproduction occurred without our consent, and therefore constitutes copyright infringement', Smooth wrote on the letter attached below.
The UK firm has threatened to sue the Kenyan media house if the infringing Facebook page is not deleted by close of business on October 4, 2019. All pointers are for a legal battle as by 7th October Radio African had not moved to honour the request.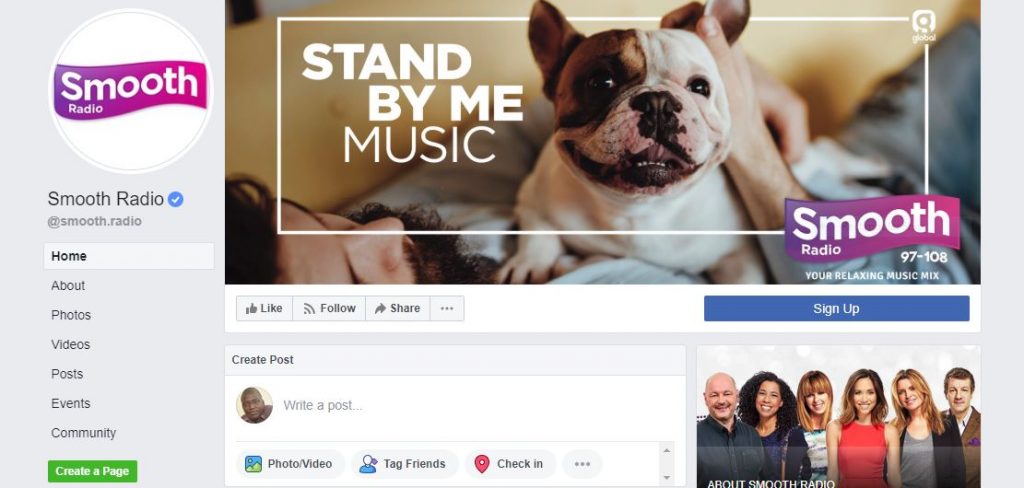 Smooth FM which broadcasts on 105.5 frequency is the youngest radio station under the Radio Africa Group which also owns Kiss 100, Classic 105, Radio Jambo and The Star newspaper.
The Smooth FM Kenya Facebook page had less than 1,000 likes by the time we were going to press compared to Smooth Radio, UK, which has over 255,000. This is the second time this year Radio Africa Group is finding itself embroiled in legal tussles with other media houses.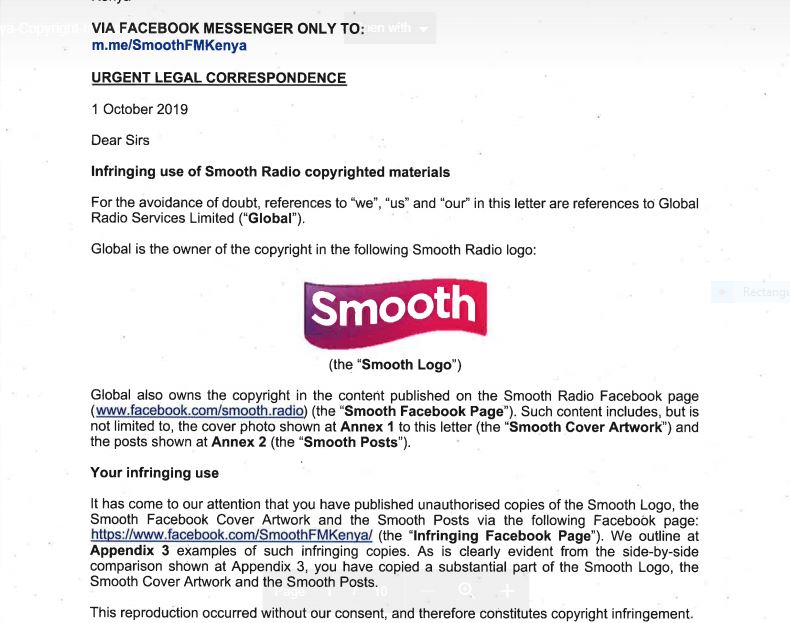 In July, the high court issued orders barring two presenters from hosting a breakfast show on Kiss 100 following a case filed by NRG Radio.
NRG told the court that the two presenters, Kamene Goro and Andrew Kibe were privy to its company secrets and should therefore not be allowed to work for a competitor.
Next Read >> Turning Money into Wealth Begins This Simple Step