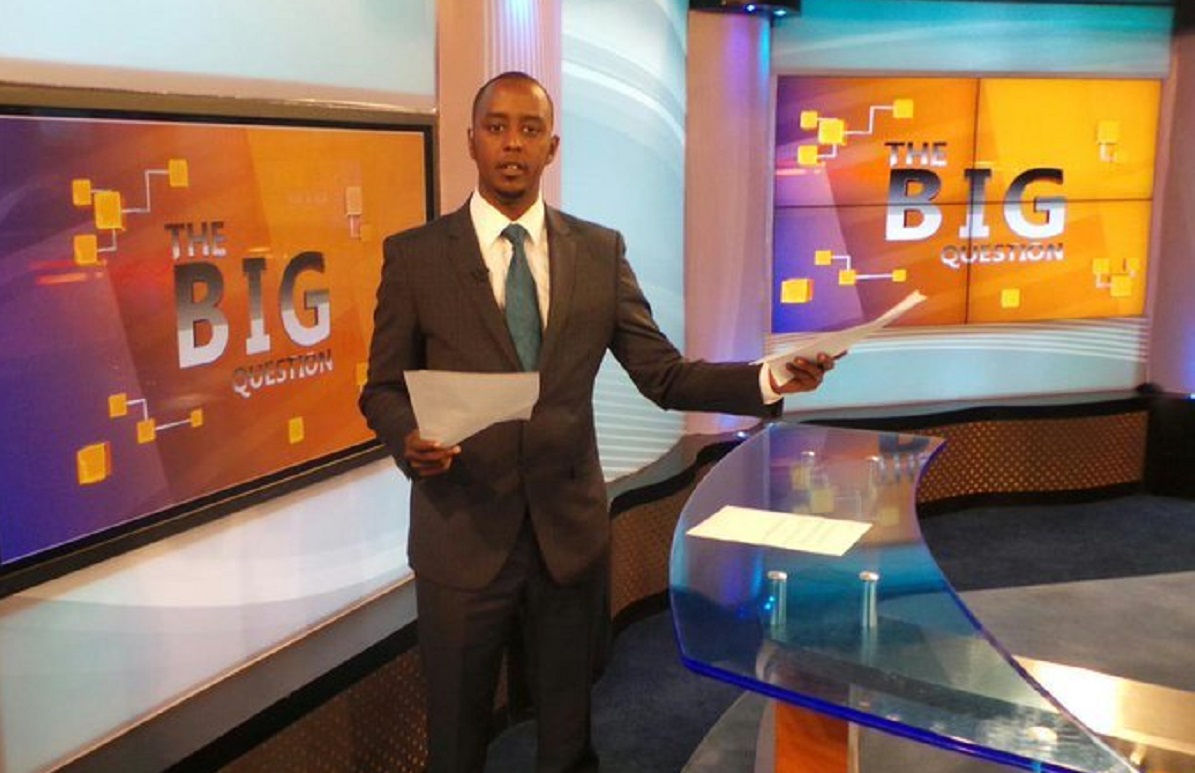 Long-time news anchor at the Royal Media Services (RMS)-owned Citizen TV, Hussein Mohamed, is headed to a new home after leaving the station.
Mohamed who has been at the Maalim Juma Road address for a decade is joining others who left the station earlier including Terryanne Chebet, Janet Mbugua, Fred Indimuli and Anne Kiguta.
His colleagues at the station said they were caught off-guard by the tweet on Friday morning. Even senior editors were not aware of the decision to leave one of the biggest TV stations in Kenya.
Having joined Citizen TV in 2008, Hussein leaves the station having grown professionally through the ranks.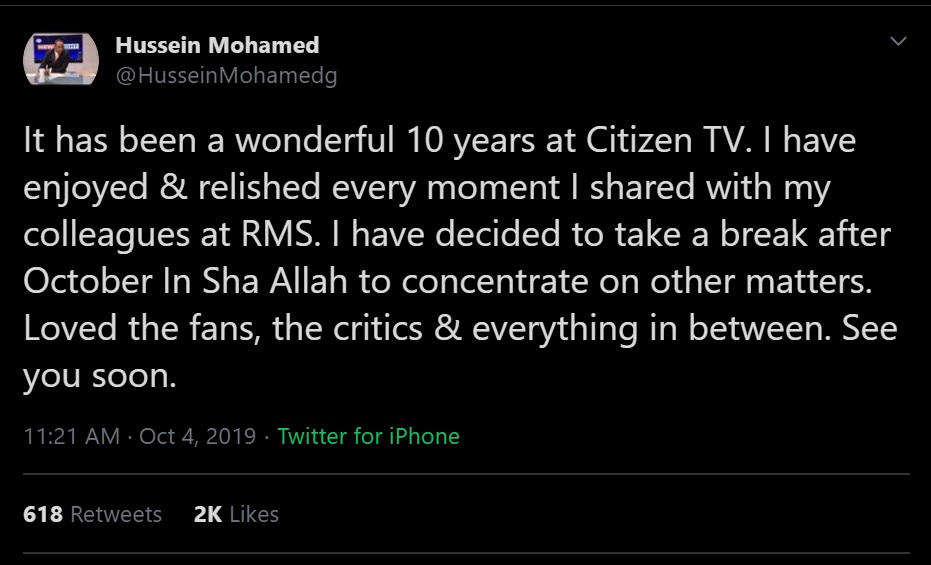 The TV presenter has maintained a low profile and little is known about him beyond the TV screen.
So secretive is he that many do not know that he is married since 2014.
He got married to his wife Malyun at the Masjid Nur in South C in a traditional Islamic ceremony.
Despite not announcing his next port of call, Mohamed could be headed to the Qatar-based Al Jazeera. The station has become one of the world's anti-establishment mouthpieces especially on the war against terror.
Among the notable Kenyans who work at Al Jazeera include Catherine Wambua-Soi who joined the station after leaving KTN in 2008.
She is Al Jazeera's East and Central Africa producer.
According to the TV station, her role covers Kenya, Somalia, Ethiopia, DR Congo, Sudan, South Sudan, Eritrea, Djibouti, Central African Republic, Burundi, Tanzania, and Uganda.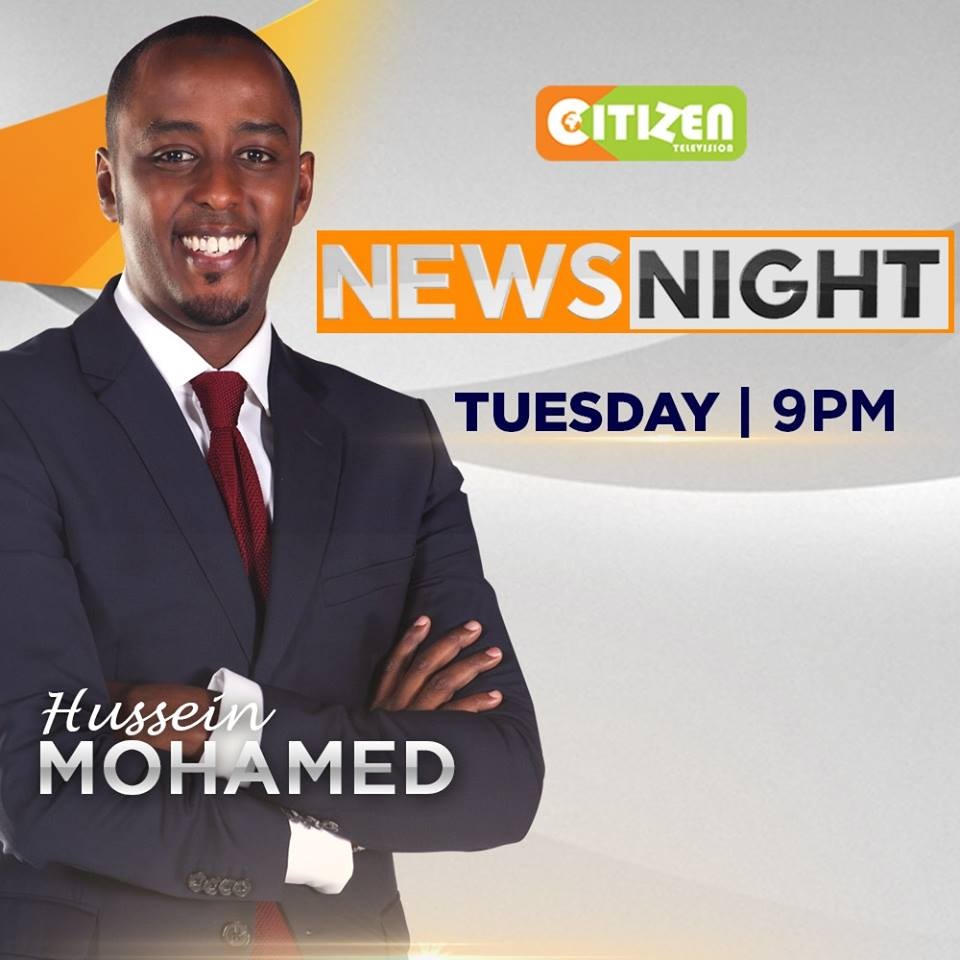 She has covered major stories for Al Jazeera in the region including Somalia's elections and the recent assassination bid of the Somali president.
Wambua-Soi has covered the ongoing conflict between M23 rebels and the government in Eastern Democratic Republic of Congo as well as South Sudan's independence and the conflict between rebels and the government in Sudan's Blue Nile region.
There are several Kenyans working in international media houses and who have left a mark.
Some of these hold senior positions in the respective media houses.
While some have left, they have trail-blazed for those who want to work for these international news outlets.
As at the time of his leaving, Mohammed was the Newsnight show host. While working in another local station has also not been ruled out, it is yet to be seen if the journalist will join stations like K24 which just recently sent some staff packing.

It also would not be a missed opportunity if he joined KTN which has a 24-hour news channel or the Nation media group which is shorthanded when it comes to on-air talent.
The show aired on Tuesday night where politicians and other personalities discussed matters affecting the country.