Political advertising is just one form of manipulation through media
It is critical that the government recruits experts to discern information broadcasted by the mushrooming vernacular stations
It is the political season in Kenya. This five-year cycle comes with its fair share of shenanigans, not to mention the usual tension due to heightened political temperatures. But somehow we manage. It is only during the controversial 2007 General Election that the nation actually stood on the precipice due to the subsequent deadly violence that led to over 1,000 deaths.
Now, whether we learnt our lessons or not is still a matter of conjecture. However, our politicians are still wont to make inflammatory statements that border on treason. Luckily, citizens are maturing faster politically than their leaders. People seem to be gradually internalizing the fact that their lives are not worth putting on the line for the eventual selfish interests of an individual.
Various reports produced by various players in the aftermath of the 2007/2008 post-election violence, including The Independent Review Commission by South Africa Justice Johann Kriegler and the Kenya National Human Rights Commission, pointed at the media as one of the igniting factors of the clashes. That is how Joshua arap Sang, then working as a KASS FM presenter, ended up at the International Criminal Court at The Hague as one of the top six culprits. He was accused of using coded vernacular to direct organized goons to their victims in the then Rift Valley Province.
This necessitated the government, through the Media Council of Kenya (MCK), to come up with a code of ethics aimed at regulating political advertising in both print and electronic media. The MCK Guidelines for Election Coverage (March 2017), which was compiled and revised by a team of local media practitioners, contains a raft of 21 rules for those planning to use the media to formally propagate their political ideologies.
Representatives of mainstream media houses signed the document committing themselves to the guidelines as appertains to rights and responsibilities, harm and offence, content and formats, and implementation. Newspapers went further to customize the guidelines and are now publishing them regularly as a guide to purveyors of political messages. Of course, electronic media stations are also following the same rules.
This is quite a noble initiative. Basically, the guidelines are based on taste, decency, professionalism, and the whole ethical sphere. It is about taking care of the small things that can escalate and blow out of proportion, and their meaning and objectives abused or misconstrued.
But for the political advertising guidelines to be effective, they must be girded by strong journalism ethics. Students of media and public relations will tell you that editorials and placement are more lethal than paid for advertisements or infomercials. A nuanced news item can have more impact than a direct message, as the former is seen as more credible due to the implication it is devoid of any commercial considerations.
Also by this author
…………………………………………………………………………
Journalism has the ability to pass subtle messages through the use of imagery and idioms. This is more pronounced in vernacular media, especially radio and TV. It is, therefore, critical that the government recruits experts to discern commentaries and news items broadcasted by the mushrooming vernacular stations.
Already, there are a couple of international development partners who have started programs to monitor and analyse political content being published and broadcasted in our media houses. Although there are no official results released yet from these programs, indications are that some media houses are, either deliberately or inadvertently, carrying hate speech in their programming during this electoral period.
People who plan to create and spread chaos will always target the mass audience for indoctrination. Look at countries where genocide has taken place. In Germany, for example, Fuhrer Adolf Hitler was adept at demagoguery, which passed on to the people as factual information on the reasons of their poor plight. When he started the pogroms against the Jews, the German society simply cheered him on.
Maize flour ad has negative meaning
May be I am also reading too much into some electronic media commercials, which I find tinged with political messages. It simply sounds as our normal ethnic stereotyping, characterized by our lingual and behavioural idiosyncrasies. One of these is a TV commercial advertising a brand of maize meal. Its two protagonists come from Rift Valley and Western provinces.
The message revolves around the selfishness of the Western gentleman, who lies to his friend from the Rift (a neighbouring province), that he is not in his house during lunch time so that he does not share his big mound of ugali. The ad implies that the former is mean and a liar. There are different ways you could read this ad politically, none of them positive.
Therefore, political advertising is not as overt as it appears. There is need to interrogate the subliminal messages that are broadcast or published using covert manipulative strategies. Media authorities need to employ the services of psychologists to bring out such messaging in various media channels.
NEXT READ:
Social media fanatics kill Leonard Mambo Mbotela
Equifax hack raises pertinent questions on safety of personal data
Even without hacking, credit card skimming is still big business for cyber criminals.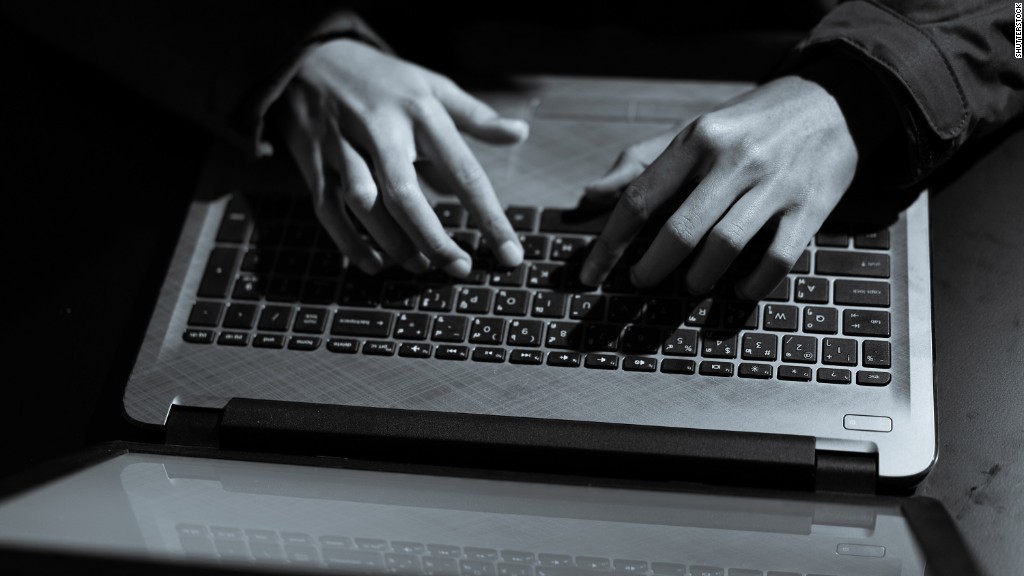 It is something that we do on an almost daily basis. We fill in online forms for various purposes. In today's digital world, we are always online paying bills, applying for jobs and other career opportunities, purchasing various goods and services and so on.
According to the Communications Authority of Kenya, the data/internet market in Kenya has been growing steadily following increased demand for Internet services and reduced cost of Internet enabled devices. In the third quarter of the year 2015/2016, the country registered a growth of 8.5 percent in internet/data subscriptions to stand at 21.6 million up from 19.9 million subscriptions recorded in the previous quarter. Subsequently, the number of estimated internet/data users grew by 7.8 percent to stand at 31.9 million users.
We do not have a choice, really! For example, the Kenya Government's eCitizen portal is now the only avenue through which you can access certain services in the public sector. From your date of birth, family history, education background and finances, it is now all online. Depending on the diversity and extent of one's activities, your whole life history is scattered all over the Internet in the form of data.
While many organizations promise confidentiality and non-disclosure of their clients online private data, the danger that the latter can easily fall into the wrong hands is real. For instance, banks in Kenya are losing billions of shillings every year through online banking fraud, usually perpetuated by insiders. The same goes for insurance companies.
Indeed, you should be very afraid. Equifax, one of America's three major credit reporting agencies, mid this year was a victim of a security breach that exposed, and potentially compromised, personal credit information on millions of subscribers. It was discovered that hackers broke into Equifax and accessed consumer data for 143 million Americans.
The hackers accessed people's names, Social Security numbers, birth dates, addresses and, in some instances, driver's license numbers. They also stole credit card numbers for about 209,000 people and dispute documents with personal identifying information for about 182,000 people. And they also grabbed personal information of people in the UK and Canada.
Analysts observed that the hack was a goldmine for fraudsters, who could use the massive amount of social security numbers and financial account information to defraud account holders, including stealing medical identity.  Sadly, according to Equifax, the breach went on unnoticed for six weeks, from mid-May through July, 2017.
According to media reports, Massachusetts Attorney General Maura Healey called Equifax's breach "the most brazen failure to protect consumer data we have ever seen."
Several other states and the Federal Trade Commission said they had opened investigations into the matter. Members of Congress also demanded criminal investigations and a full accounting of what happened.
Let us think of a local scenario. Imagine someone hacking into the server of the Kenya Revenue Authority or the National Social Security Fund. These are some of the databases where you expect to find personal data of millions of Kenyans, especially financial and social, respectively. An expert information and communication technology expert can easily manipulate this data and siphon a lot of people's money for his benefit.
Worse still, consider someone hacking into the database of one of the leading credit card companies in the country like Barclaycard or Kenya Commercial Bank. Such a person can duplicate the credit accounts of thousands of people, and make purchases that the genuine account holders are unaware of. Even without hacking, credit card skimming is still big business for cyber criminals.
Kenya is a high risk country for this kind of diabolical schemes. There are a few cases of Kenyans in the diaspora, particularly in America and the United Kingdom, who have been arrested and prosecuted for siphoning social security and pension funds from their legit beneficiaries. Therefore, it is only a matter of time before the chickens come home to roost, if you know what am saying!
Kenya's Data Protection Bill has been pending enactment for a few years now. The Bill provides for protection of personal information by enforcing the constitutional right of a person not to have information relating to their family or private affairs unnecessarily required or revealed. It embraces the principles of data protection such as necessity of collecting information, data subjects' right to access information about them, and obligation to ensure information is accurate, updated and complete.
Constant monitoring
One of the biggest nuisances in the country is companies selling their online databases to marketing firms. Many people can attest to receiving a text message from a pitching for a product or service, and wondering how the company got your name and number. Unfortunately, you cannot trace the genesis of this kind of leak. Even if you did, suing them for breaching confidentiality clauses would be impractical.
Ultimately, ICT experts advise consumers to be proactive in securing their personal or credit activities and online information. This includes constantly monitoring their accounts for unusual activity. Red flags on fraud or identity theft include incorrect personal information on one's credit report, and inquiries from companies one has never contacted.