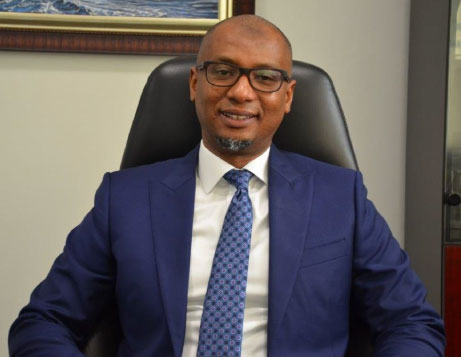 Tier three lender First Community Bank is currently battling for its survival, after a spate of panic withdrawals was tríggered by widely-circulated reports claiming the bank was set for an imminent collapse. The bank was established in Kenya in 2007 by private Muslim investors, to offer Shariah-compliant banking services in the country.
The panic withdrawals, which have been going on since September, reached a fever-pitch on Tuesday, October 4 as videos went viral of chaotic scenes at First Community's Wabera branch as customers scrambled to withdraw their cash. The bank limited withdrawals per customer to a maximum of Ksh10,000 per day. Cheques were also not clearing, adding to the frustration of customers.
The confusion was heightened by the bank's withdrawal of a statement it had issued earlier in the day to assuage fears, in which it blamed the situation on 'malicious rumors' and noted that it was working closely with the Central Bank of Kenya (CBK) to ensure it continues offering its services.
"We acknowledge that our customers may currently be experiencing challenges in some of their transactions occasioned by panic withdrawals informed by malicious rumors."
"The bank has secured approval from the market regulator, Central Bank of Kenya, to limit some services to maintain stability in the short and long-term," CEO Hussein Hassan noted in the statement that has since been retracted.
READ>>Linda Ndungu Appointed New Bolt Country Manager For Kenya
It became clear that something was amiss at First Community Bank last month when it blamed system disruptions for challenges faced by customers attempting withdrawals among other transactions. In the statement issued on September 23, the bank admitted that it had been hit by panic withdrawals and again blamed rumors, but promised to quickly restore services.
"We assure all our customers and the general public that their deposits remain safe. The bank experienced system disruption that affected the services causing a backlog. We are working closely with the regulator and have put in place several measures to regularize services within the next 48 hours to allow customers transact seamlessly," the statement read in part – a promise which the bank ultimately failed to live up to.
CBK data indicates that First Community Bank was among banks with the lowest core capital as of December 2021, with Ksh1.1 billion.
The bank had Ksh22.2 billion in deposits as of June 2022. It has assets worth around Ksh26.2 billion, but much of the assets are tied up in loan agreements – meaning the bank would likely collapse if all customers sought to withdraw their funds.
READ NEXT>>Paul Ndung'u: How Kenyatta Family Grabbed SportPesa