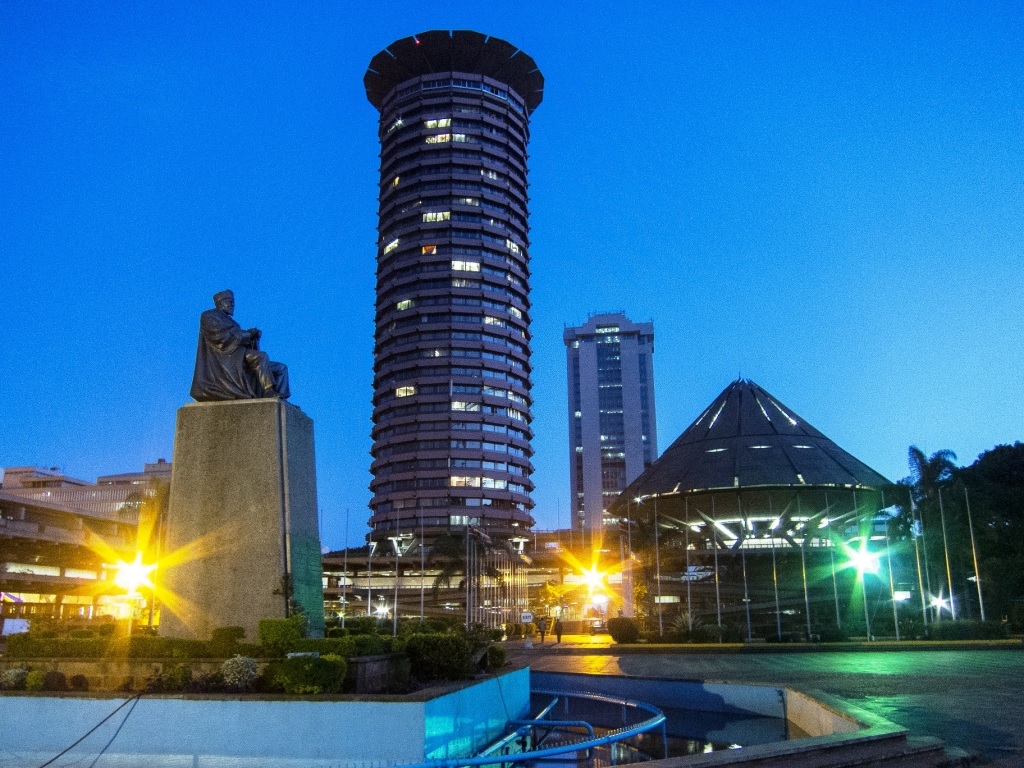 The first-ever Pakistan-Africa Trade Development Conference 2020 is currently underway in Nairobi having kicked off yesterday.
Low level of engagement between African leaders and their Pakistani counterparts have seen trade stagnate at US$3 billion per year from 2012-13 to 2016-17.
The numbers increased only marginally to US$ 4.6 billion in 2018-19. To salvage the situation and grow trade, Pakistan's Ministry of Commerce launched the "Look Africa Initiative", which envisaged various measures to enhance trade with Africa.
Also, Kenyans are crying foul over harassment by mobile money lenders
In Nairobi, more than 500 delegates from the South Asian country and African states are deliberating on how to grow the trade volumes which could boost the economies of both.
Looking to Africa
Last year, Pakistan relocated six Commercial Sections from Europe to Africa taking the total number to ten. This move saw Pakistan cover the top ten economies of Africa among which is Kenya.
The main exports from Kenya to Pakistan are coffee, tea, industrial supplies, fuel and transport equipment.
Foodstuff and beverages, especially tea, make up 45% of the total export values to Pakistan.
On the other hand, Pakistan's main export to Kenya is rice. For Kenya, Pakistan is the second-largest export partner destination after the UAE in continental Asia.
As of 2018, Kenya imports from Pakistan were valued at US$211.81 million. This is according to the United Nations COMTRADE database on international trade.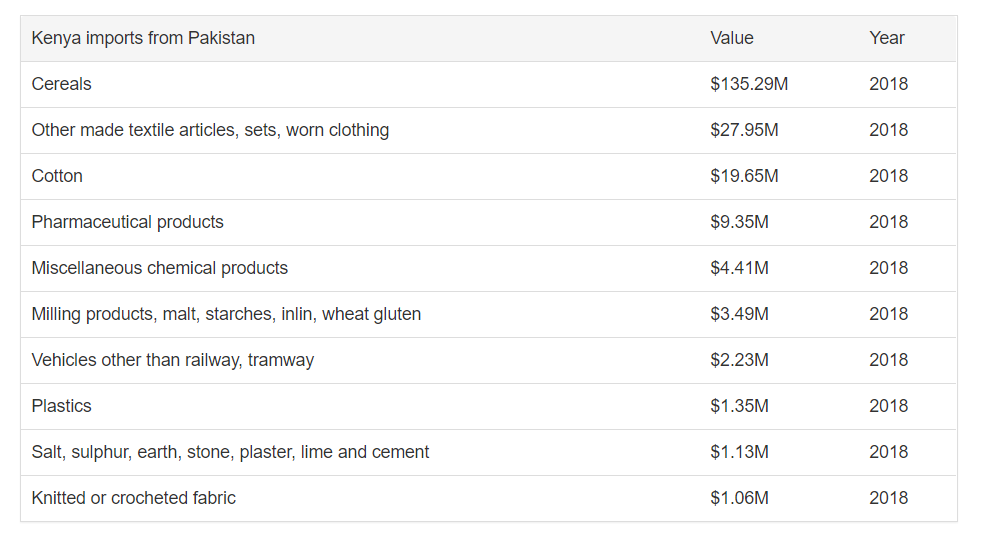 Continent-wide, as of 2018, trade between Pakistan and Africa stood at US$3.6 billion with Pakistan exporting a volume of US$1.4 billion while importing a volume of US$ 2.2 billion from Africa.
Pakistan imports cotton and textile products, crude oil, iron, tea, coffee, steel and inorganic chemicals from Africa. In return, Africa gets textile products, cotton, cereals, paper products and sugar.
During the opening of the Pakistan-Africa trade and development conference on Thursday, President Uhuru Kenyatta said that the African Continental Free Trade Area (AfCFTA) which creates a market of over 1.2 billion people with an income of about US$3 trillion will help Africa scale up trade.
By being the largest free trade area since the establishment of the WTO in 1994, AfCFTA presents a unique platform for investors to engage Africa as a bloc thereby benefiting from economies of scale.
"Stronger bonds will be built under a single trading platform of the African Continental Free Trade Area framework, on which all third parties shall engage Africa on matters trade and investment," the President said.
Boosting Trade between Kenya and Pakistan
Kenya has been offering Pakistanis visa on arrival since 2015 and now the two countries are working on direct flights to open up opportunities for trade.
The two countries are working on modalities to commence negotiations for infrastructure including shipping through port linkages, among other incentives, to boost trade between the two countries.
Top on the list is linking the Port of Mombasa and Karachi which would see cargo ships take less than 14 days. When fully implemented, the linkage will significantly reduce time wastage and costs on exports and imports.
Currently, a cargo ship takes almost 20 days to dock in either Mombasa or Karachi.