Why Otiende Amollo walked out on NTV
Rarieda MP accuses Kikuyu MP Kimani Ichung'wa, a fellow panelist, of justifying the killing of Luos but the latter defends himself, saying post was on a parody Twitter account ( SEE STORY BELOW)
The high political tensions in the country played out in the mainstream media on Tuesday morning, when an opposition politician walked out during a live studio interview with a rival legislator.
Despite continuous persuasion by NTV anchor Ken Mijungu to stay on during the heated 'AM Live' morning political show, Rarieda legislator Otiende Amollo walked out some 45 minutes after the show started at about 7am, moments after Kikuyu MP Kimani Ichung'wa walked in, Daily Nation reports.
Mr Otiende said he could not share a panel with Mr Ichung'wa over a tweet he claimed was posted by the Kikuyu MP
"Ken allow me to leave. I cannot sit on a panel with Kimani Ichung'wa because he sent a tweet that I find offensive, a tweet that suggests its okay to maim and kill Luos," Mr Amollo said as he unplugged the microphone pinned on his chest.
Mr Amollo was referring to a tweet that went viral on Monday, apparently suggested Ichung'wa applauding the police killings in the ongoing opposition demonstrations.
Pinned to apologise by Mijungu, Ichung'wa however distanced himself from the tweet.
"That's not my Twitter account," Mr Ichung'wa said.
"I only have one Twitter account. I am in the process of having it verified. I even suspect these fake accounts are being created and operated by Nasa propagandists."
"To the Luo nation, if there is someone you will never find fuelling ethnic hate, it's Kimani Ichung'wa. Most of my friends are Luos and Somalis."
Despite this explanation, Mr Amollo still made good his threat and walked out of the show, which also had Kiambu Senator Kimani Wamatangi in attendance.
Incidentally, Miguna Miguna who was expected to be a panellist on the very show, failed to turn up.
Kenyan journalist wins award for RVR graft expose
Patrick Mayoyo detailed how part of Ksh 17 billion loan meant to improve the consortium's services by buying new locomotives was used on purchasing used ones that were later expensively modified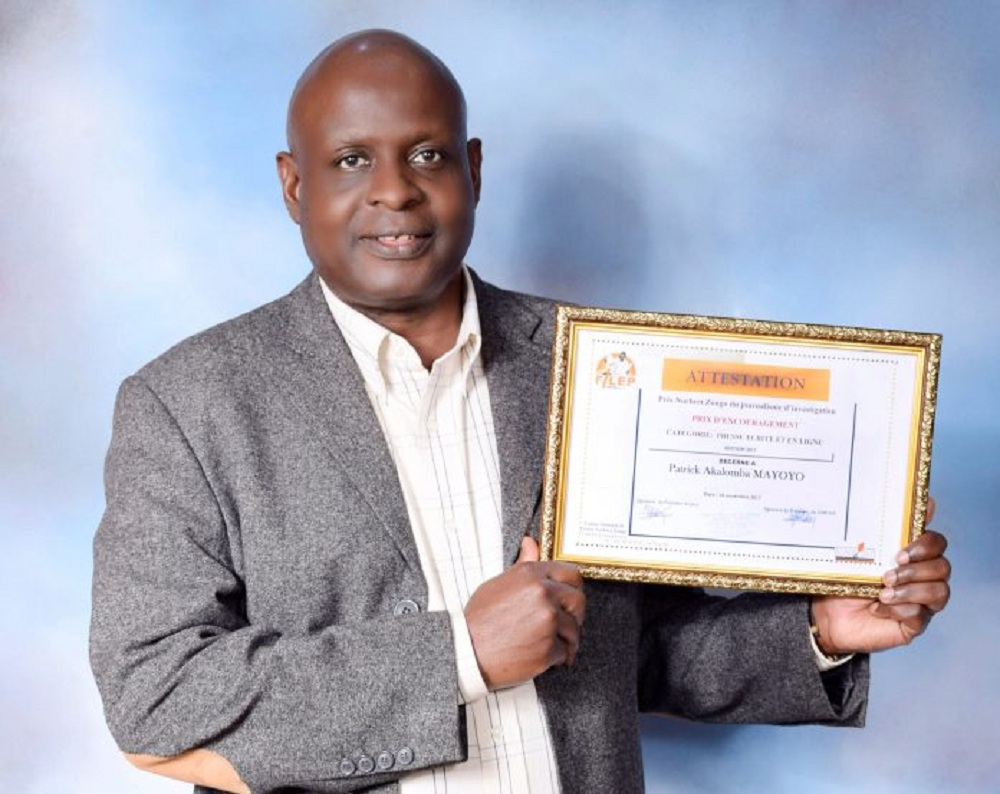 Kenya investigative journalist Patrick Mayoyo has bagged another award for his expose on how World Bank loans to Rift Valley Railways were stolen by a rail company in Kenya and Uganda.
The story, titled the Lunatic Express Files, was among stories that won accolades during the Norbert Zongo Investigative Journalism awards.
In the story, Mayoyo, a former deputy news editor with the Daily Nation, detailed how part of Ksh 17 billion (US$164 million) loans meant to improve RVR's services by buying new locomotives was used on purchasing used ones that were modified at a cost of six times their value.
The story that won the merit award, revealed how development finance institutions supported companies using the world's most secretive financial centres commonly known as tax havens and did not have proper mechanism in place to monitor loans they advanced to developing countries.
Mayoyo, now the Editor-in-Chief of the Daily Reporter, also revealed that developing countries lose billions of dollars every year through tax avoidance and evasion.
The Nobert Zongo Investigative Journalism Prize is an award of excellence to reward the best works of Investigative journalism in Africa.
The prize aims to promote a journalism of investigation and research, on subjects related to political, economic, social and cultural life.
The award is named after Nobert Zongo who was the editor of the weekly newspaper L'Ind'ependant in Burkina Faso who dedicated his professional career to uncovering the truth.
He was assassinated in 1998, at the age of 49, while investigating allegations linking the brother of then Burkina Faso President Blaise Compaor'e, to a high-profile unresolved murder.
The story revealed that most DFIs including the World Bank continue to face major challenges in measuring their overall development impact, and ensuring that the projects they fund do not harm communities in developing countries.
Following the revelations, the World Bank slapped sanctions against RVR and the Kenyan government has since cancelled the 25-year-old concession contract it had signed with RVR.
– The original version of this story appeared in the Daily Reporter.