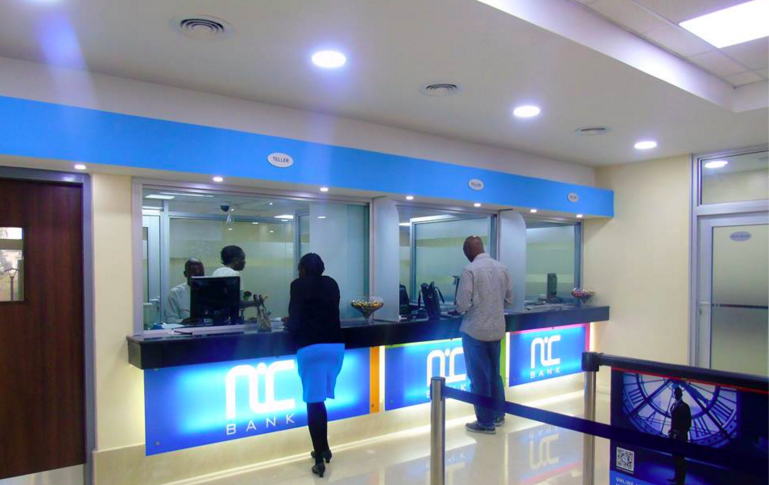 NIC Group Plc year on year profit fell 2% from Ksh2.03 billion in June 2017 to settle at Ksh1.98 billion in the first half of 2018.
In half-year results released of the NIC Group as well as NIC Bank Kenya Plc, the lender recorded a 2.3% increase in first half profit registering Ksh2.03 billion by June 30.
A restructuring at the company has seen NIC Bank Limited operate as NIC Group Plc since September 1, 2017. NIC Group is a non-operating holding company that oversees the firm's banking, insurance, securities, capital, leasing and ventures subsidiaries in Kenya, Uganda and Tanzania.
The Group's banking business in Kenya is undertaken by NIC Bank Kenya Plc, under the mandate of Central Bank of Kenya (CBK) with NIC Bank Tanzania and NC Bank Uganda carrying out lending activities across East Africa.
NIC Group also revealed that as at January 1, 2018, it had paid out dividends worth Ksh639.9 million to its shareholders in 2017. The firm declared a final dividend per share of Ksh1 as at December 31, 2017.
READ : KCB POSTS SH12.1 BILLION PROFIT
This comes after NIC Group recently announced a six-month deal with car dealership firm Simba Corp in a j***t marketing agreement that was set to see the lender assist businesses and individuals finance the buying of Mitsubishi trucks.