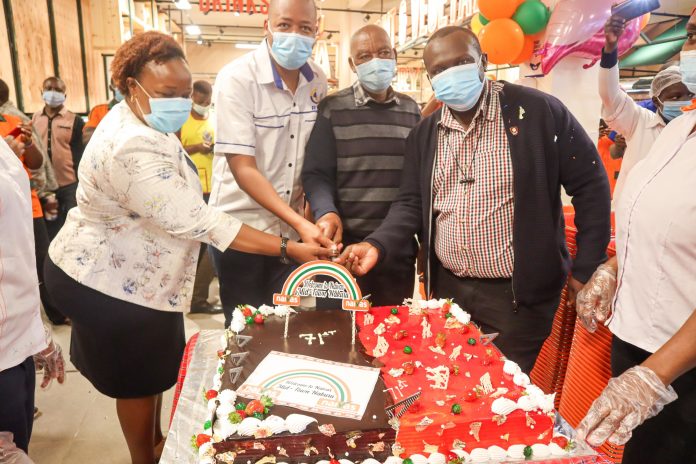 Naivas has opened it's fourth store in Nakuru, taking over a space previously occupied by beleagured supermarket chain Tuskys.
It will be Naivas' 71st store in the country and is located along Kenyatta Avenue. Many of the country's biggest supermarket chains including Naivas, Tuskys and the collapsed Nakumatt, notably all started out as family owned stores in Nakuru.
Naivas' chief commercial officer Willy Kimani stated that the founder, Peter Mukuha Kago, would have loved to have a store in the heart of Nakuru but never managed to do so.
The new store will primarily stock fast-moving consumer goods (FCMG) as well as electronics.
"I am happy his wishes have been fulfilled today. The outlet will be stocked with a variety of quality products to choose from, ranging from fresh produce, branded food, general household items, electronics among many others," he noted.
Kimani further disclosed that the firm was eyeing further expansion into the South Rift region as part of its growth strategy.
He alluded to the firm's history which can be traced back to a small store in Rongai on the outskirts of Nakuru, opened by Kago in the early 1990's.
"Naivas started in Nakuru and we are back to make our presence felt in the South Rift region. We intend to maintain growth plans this year with a strategic focus on underserved and high-value urban locations.
"Despite the impact of Covid-19 on business and the economy, we remain resilient in our expansion strategy," he stated.
The firm has opened several branches over the past year, boosted by Ksh6 billion raised from the sale of 30% stake to a group of investors including PE firm Amethis and the International Finance Corporation (IFC).