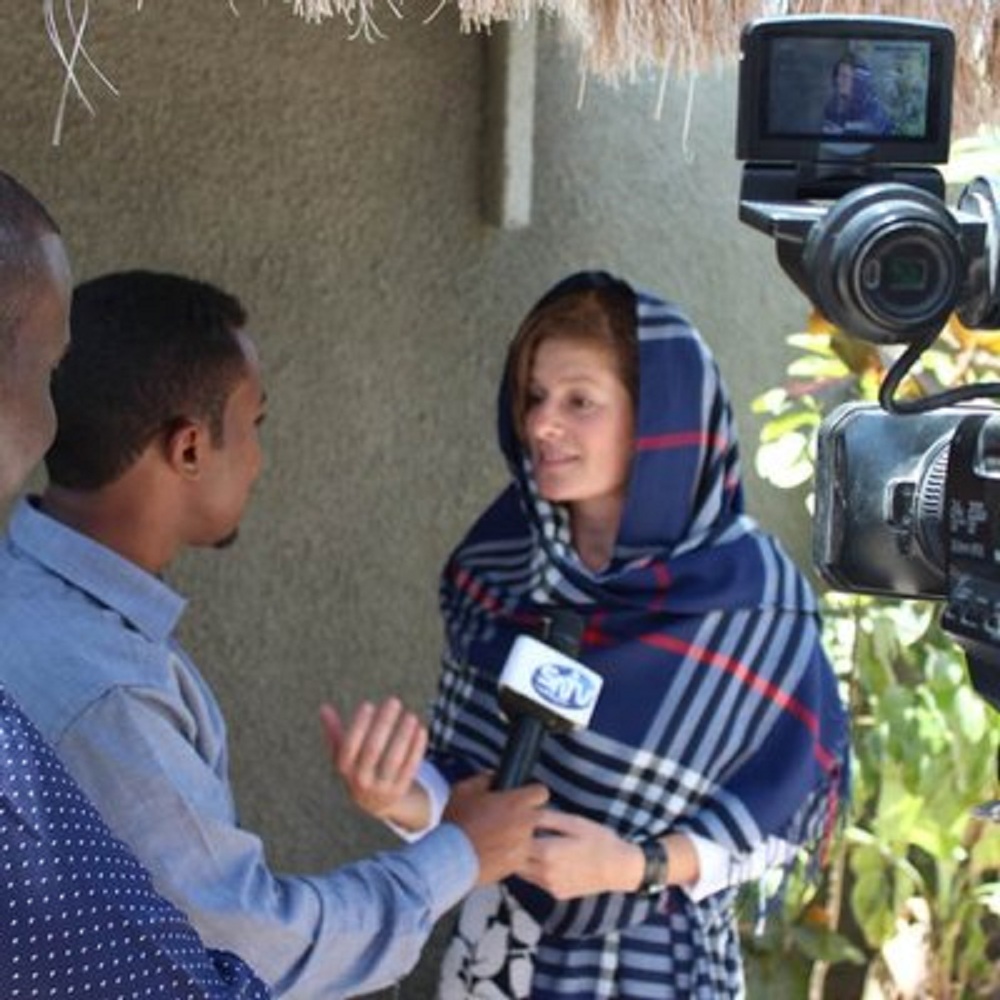 An award-winning US diplomat has resigned over the militarisation of Washington's foreign policy under President D**********p's administration.
In a scathing resignation letter, Elizabeth Shackelford tore into the Trump administration and Secretary of State Rex Tillerson for undermining the work of the State Department and damaging America's position as a leader on the world stage.
"I have deep respect for the career Foreign and Civil Service staff who, despite the stinging disrespect this Administration has shown our profession, continue the struggle to keep our foreign policy on the positive trajectory necessary to avert global d******r in increasingly dangerous times," Shackelford wrote. "With each passing day, however, this task grows more futile, driving the Department's experienced and talented staff away in ever greater numbers."
As a foreign service officer, Shackelford — described as a rising star in the State Department — was most recently stationed in Nairobi for the US mission to Somalia.
In 2015, she received the Barbara Watson Award for Consular Excellence for "extraordinary dedication to protecting American citizens during the South Sudan C****s in 2013 and 2014." Her leadership and experience in c****s planning helped "locate and e******e over 790 e********d American citizens, legal permanent residents and others spread throughout South Sudan."
In her resignation letter, Shackelford called on Tillerson to stand up for State Department employees and to display "leadership and a commitment to our people, our mission, and our mandate as the foreign policy arm of the United States."
"If you are unable to do so effectively within this Administration, I would humbly recommend you follow me out the door," she added pointedly.
Shackelford joins a growing chorus of voices slamming the Trump administration for abandoning diplomacy and gutting the State Department at a critical time, as the U.S. faces major foreign policy challenges in the Middle East, N*********a, Russia, and elsewhere. They have also been harshly criticized for downplaying human rights abuses in countries like Russia, Turkey, and the Philippines.
While some attribute this to incompetency, many see it as part of Trump's short-sighted n*********t agenda. Whatever the cause, the effect is clear: Talented civil servants are fleeing, and the reputation of America is suffering as a result. Story Credit: ShareBlue Media