Nannies' jobs are not a new phenomenon in Kenya. It has existed for decades now. Traditionally, our families used to hire house girls who would stay with us for so long that any visitor would easily mistake them for being our biological sisters.
Today, the high rate of unemployment coupled with the high birthrate and the lengthy hours spent working and commuting by those in employment has contributed to a high demand for the nannies among urban Kenyans.  However, nanny positions and perceptions have overtime remained black with most employers regarding them as poor, uneducated and lowly rated girls who despite doing all the house chores, should not dine with them on the same table. 
To empower nannies through proper mentorship and professionalise the industry, Mother Goose Nanny School Kenya is working in collaboration with Ananda Marga Universal Relief Team (AMURT), an international NGO founded in India in 1965, which opened its doors in 2014 in Nairobi's Langata area. 
According to Mother Goose programme manager James Mwangi, the institution's key mandate is to realise the  'DREAMS' Project (Determined, Resilient, Empowered, AIDS-free, Mentored, and Safe Women) initiated by former US President Barack Obama.
"Nanny in Kenya has for long been seen as a job  for the desperate poor uneducated girls. The  employers perception have worsened the situation, leading to a serious loss of self confidence among  girls who take up nanny duties. The major cause of this is unprofessionalism among the nannies," says Mwangi.
In 2014, the organisation came up with the idea under the 'Dreams' initiative to proffessionalise the nanny industry and empower young girls to positively take active roles in it  as a way of solving the high rate of unemployment among the youths in Kenya.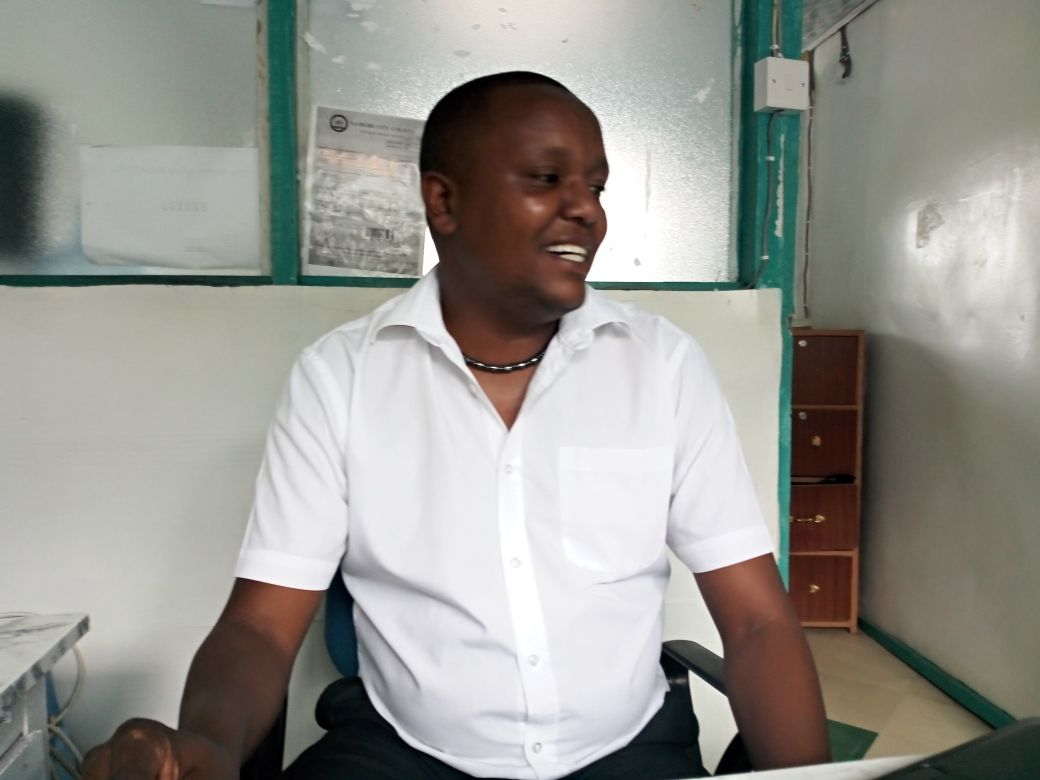 "Our project majorly focuses on slum-based young adolescent ladies between the age of 19 and 24 years because most ladies at this age have higher needs  that they can go extra miles to involve themselves  in prostitution exposing them to high risk of HIV/AIDS infection," adds Mwangi.
Mother Goose has so far trained over 464 ladies out of whom 80% are already on job placements with different employers  within Nairobi.
"Our established nanny and cleaning curriculum equips women with various skills that enable them to secure jobs either as professional childcare givers, house-helps, office cleaners, tea girls or waiters in restaurants," says Mwangi.
The training is conducted in collaboration with AMURT and its partners using an agreed curriculum. Students are trained in batches ranging between 20 and 60 at its training facility in Ongata Rongai, which has a capacity of 60 boarding students.
This training programme lasts 14 working days and four weekend days. Training involves theory and practical training in key areas such as childcare, child development, house-management, life skills, sexual and health, financial skills and entrepreneurship and other work-related topics.
At the end of each training, there is an assessment test and a final general exam. Upon graduation, Mother Goose engages different employers on behalf of the girls and assigns each nanny after a proper contractual paper work detailing all the working terms and conditions.
Apart from dealing with the teenage girls, Mother Goose also provides private home-based nanny trainings, experienced nannies training and an extensive six month training for nannies who would wish to work abroad.
The story of Monica Awuor
Monica Awuor 21, is a living testimony to the dreams of Mother Goose School. According to her, life was bleak until she joined the institution.
"Fate sealed my case prematurely. It reached a point my mother could hardly raise school fees and feed us. My dreams candle got dim and dim and finally went off when I dropped out of school at Form Two. I felt heart broken, life gave me a technical knock out," says Monica.
 Monica joined the Dream Girls Initiative – a project that is  dedicated to empowering girls and young women between 10 and 24 years and encompasses themes such as HIV prevention, contraceptive methods, health, education and social economic interventions.
"I joined the Dream Girls Project in Kawangware slums. This is how I got my way to Mother Goose School. They came and requested if we could be allowed to join their professional nanny training," adds Monica.
Monica and her colleagues became the pioneer group to enroll for the programme and after a one-month full training, they were all deployed at different work stations.  "Among other things, we were taught cooking, attending to babies, child safety and life skills. After our graduation, we were taken directly linked to different employers and to date this is my work station," she tells this writer.
At  her young age and despite earning some cash, Monica says she doesn't have plans of going back to school. Instead she is looking forward to starting her own business in the next one year. "I don't think its possible for now. I am overburdened. I pay school fees for my siblings, support my mother and make little savings. I see myself venturing into business activities in the next one year," says Monica.
Monica is an example of the many ladies Mother Goose has empowered and says it is only a matter of time she recovers what life robbed off her. 
Mother Goose has become a game changer in the nanny industry in Kenya. Many employers are now looking for professional nannies. The pay and working conditions has since improved.
Other than its nomination for the Geneva award 2018, over 12 partners have shown interest in working with Mother Goose School to realise a more empowered girl and professionalise the nanny industry in Kenya.
" The response is overwhelming, our clients feel better served with professional nannies. The nitty gritties like low payment is becoming a thing of the past and ladies are quickly learning to tap their talents in the nanny industry," says Mwangi.