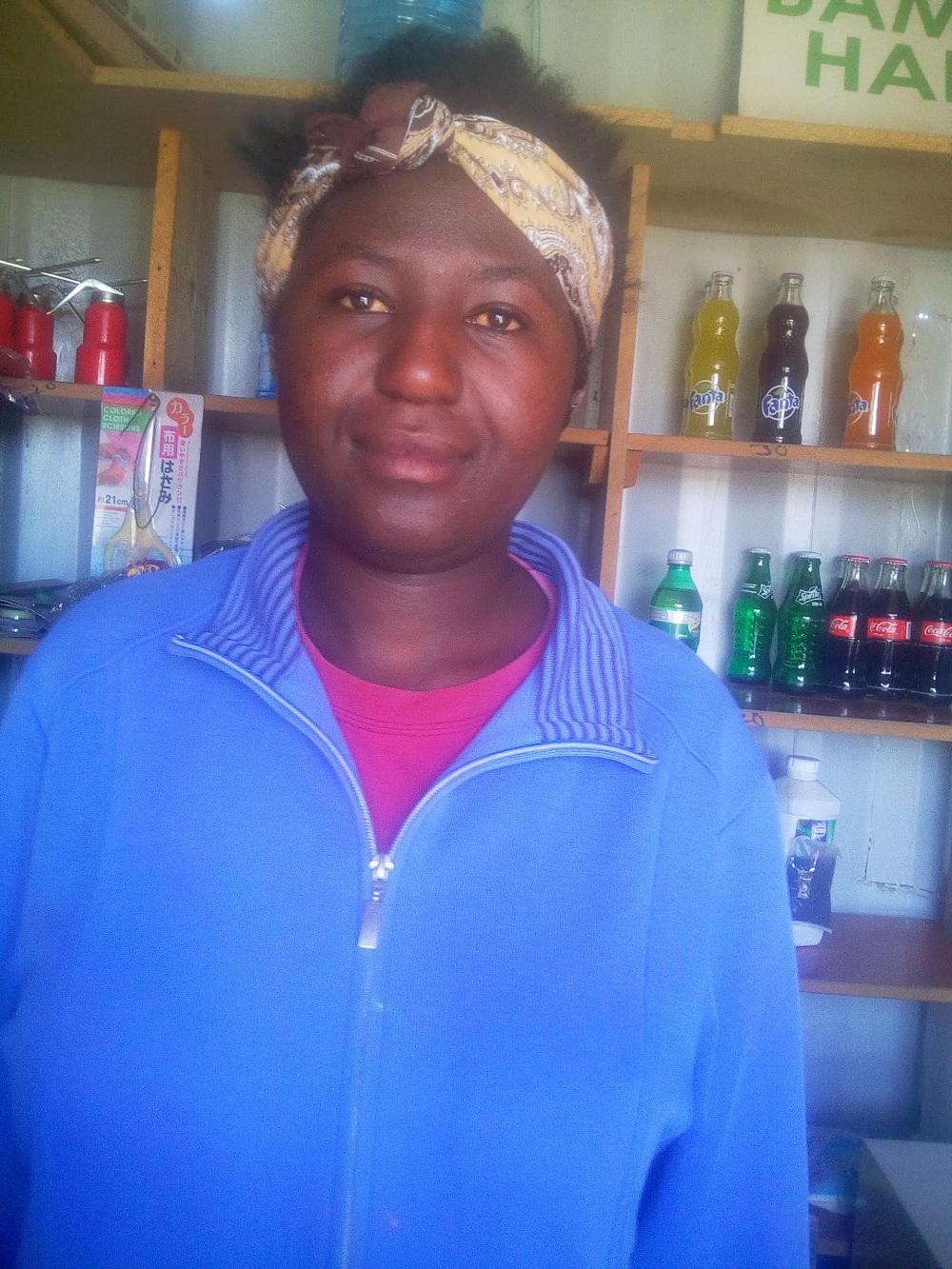 Entrepreneurship is a growing trend in Kenya as many young people are starting to shift their focus to self-employment. One such person is Esther Wachira, who is a graduate from Hairmasters Beauty College in Kitengela, Kajiado County and was at the top of her class.
Esther, a soft spoken polite lady opened the doors to her shop/hardware to the public last year after she had gained enough capital to start her business. Her shop is located strategically opposite the Kitengela bus station and attracts many travellers who go in and out the town.
"I make more than Ksh 5,000 a day through the products I sell in my shop and hardware. It might seem to be very little but it is enough to cater for my needs," she says.
She decided to sell hardware products because she saw how business was booming in Kitengela, which is very true. In every street, you will not miss to find a hardware store as more and more people are moving to the area and require building materials to construct homes.
Though she is still working on pursuing her career in beauty, she believes that through the help of what she gets in the shop she can be able to open beauty parlors everywhere in the region and insists that she is not in a hurry because everything works in perfect timing.
"Rome was not built in a day and people have to start from somewhere in order to reach the top," she adds.
However, her journey has not always been a bed of roses as recently business properties were destroyed by the Kajiado county government to expand the bus station causing many people losses while others lost their jobs. One of those shops destroyed was Esther's.  She was able to pick herself up and open another shop opposite the stage as you head to Export Processing Zone.
"The first shop being destroyed was a good thing because where I am currently located is good as more and more people pass by this route creating a lot of business. It's also a good thing I did not give up," she says.
Esther states that failure is not an option, adding that one has to just continue pursuing his/ her dreams and they will be able to achieve their goals no matter how long it takes.
In addition, she believes that her faith has helped her arrive to where she is. Because whenever she meditates in prayer her strength is renewed and she is able to tackle another day no matter the challenges it brings to her.
She hopes that the government can  support more young people especially fresh graduates to achieve their dreams and provide employment for them. At the same time, she encourages more young people to start saving the pocket money they are given for college or university so that by the time they are done with their education, they will be able to start their own businesses.
Esther sees herself as a great person in the future was she aims to expand her business to other parts of the country but she adds that she will not forget her humble beginnings.  She hopes that the high rate of unemployment will be eradicated in the country.