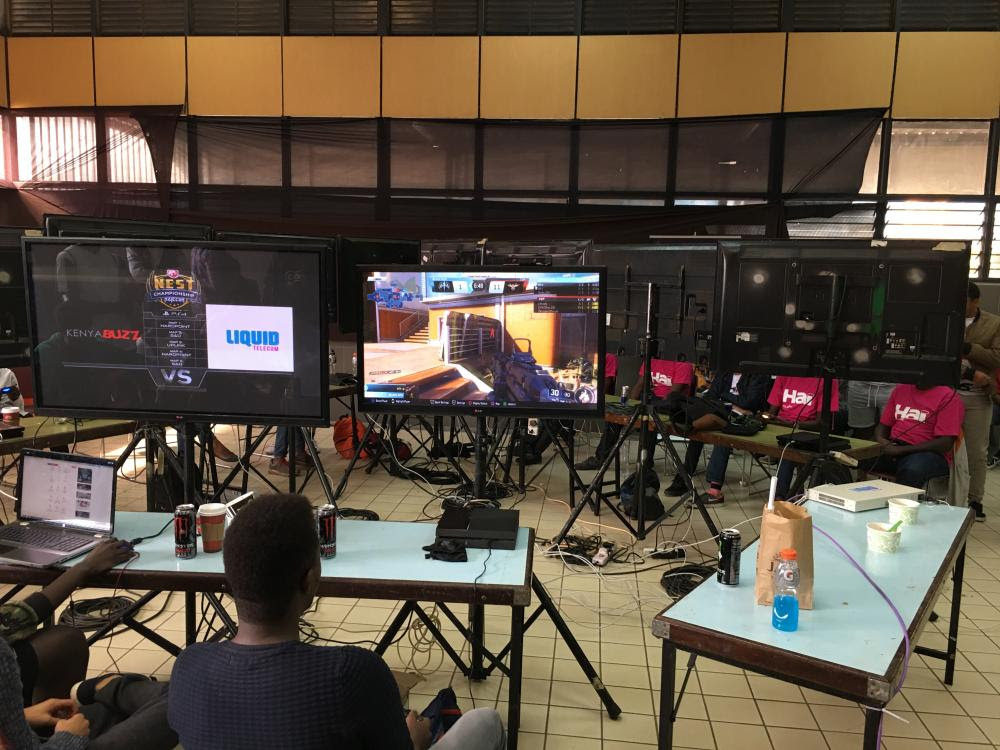 Liquid Telecom Kenya is delivering free 'gamer-quality' internet connection for the Pro Series Gaming tournament in Nairobi on April 7th, which is offering East Africa's largest gaming prizes yet of Ksh1 million ($10,000). The move forms part of Liquid Telecom's five-year initiative to boost Africa's gaming industry, under which the group is running and supporting launch pads, forums and training sessions for game developers.
Liquid Telecom will this weekend support the Mortal Kombat XL tournament by Pro Series Gaming (PSG) in Nairobi with 250Mbps unlimited internet connection to facilitate streaming. This tournament, which is the second in the series, but the first to offer large cash wins, has attracted 40 top players – 30 from Kenya, seven Ugandans, two Zambians, and one Malawian – in a gathering that is moving the sector towards being a spectator sport.
High-speed and unlimited internet connection is key to game developers such as Sim-U-nation, which works in partnership with production studio SanaaWavelab Media, and recently launched its motor rally game – Zawadi the Game.
Last week, Liquid Telecom Kenya also provided free 250Mbps internet to support gaming and streaming from the East Africa Gaming Convention (EAGC), where a host of new African games were launched. "Gaming is emerging as an industry in Kenya and East Africa, now delivering growth of 25% a year or more, with African games and gamers moving into the global arena and the industry delivering globally over $100 billion of sales a year," said Ben Roberts, Chairman of Liquid Telecom Kenya and Group Chief Technology and Innovation Officer for Liquid Telecom.
In Kenya, gaming sales amounted to Ksh2.7bn ($27m) last year, placing the country among the top new gaming nations in Africa, behind the Ksh19.3bn ($193m) in Egypt, Kshh17.3bn ($173m) in Nigeria, and Ksh11.8bn ($183m) in South Africa. Sudan has, likewise, made it into the region's fastest growing gaming markets, with gaming sales in 2017 of Sh1.8bn ($18m), according to global research company Statista.
Liquid Telecom's journey in gaming began in Uganda, nearly five years ago, when it partnered with local gaming community GamersNights to provided data centre-hosted servers to support regional gaming across international borders. "But now, the industry is reaching a take-off point in delivering a new generation of talent and games to the global gaming community, which we are working to support," said Mr Roberts.
Liquid Telecom Kenya's initiative to support the East Africa Gaming Convention over Easter provided a launch platform for several new PC and mobile games created by Kenyan developers including 'Recce Squad' by Scrin Arts, and the role-playing PC game 'The Orchard' by Broken Helmet developers.
"Players at the convention were surprised they were playing a game developed in Kenya for the reason that it contained such beautiful graphics and played seamlessly," said David Kamunyu, The Orchard game developer.
Liquid Telecom's support for the rising e-sports industry is helping stimulate new jobs in game development. The Africa Game Developers Community was formed earlier this year, and has now grown to approximately 30 members in Kenya and more than 80 across Uganda, Tanzania, Ethiopia, Cameroon, Zambia, and Ghana.
This developer community, with Liquid Telecom Kenya's support, accesses free co-working space and internet at Nairobi Garage for their monthly meetups, and receives sponsorship for workshops and events where they learn and showcase their game applications.
Earlier this year, Liquid Telecom also ran its first Launchpad for game developers in Cape Town where a Kenyan company, Kukua, emerged the winner.
"We are making strides to see how we can build up the talent and make the industry sustainable. We host monthly meetups and help game developers to get access to workshops and experienced global game developers to get onto a revenue earning curve," said Douglas Ogeto, chairman of the gaming community and Managing Partner at Fuse Catalysts, a Business Advisory firm for early stage technology companies. 
Earlier this year, Liquid Telecom also ran its first Launchpad for game developers in Cape Town where a Kenyan company, Kukua, emerged the winner for its educational game Sema Run. The company won six months free mentorship in the Meltwater Entrepreneurial School of Technology (MEST) Cape Town incubator.
"These early-stage game development companies will evolve into bigger studios that will create jobs for animators, creators, programmers and digital marketers. We also see the rise of professional YouTubers that are paid to play video games, which is a popular concept in the UK that will also develop in Africa," said Ben Roberts.