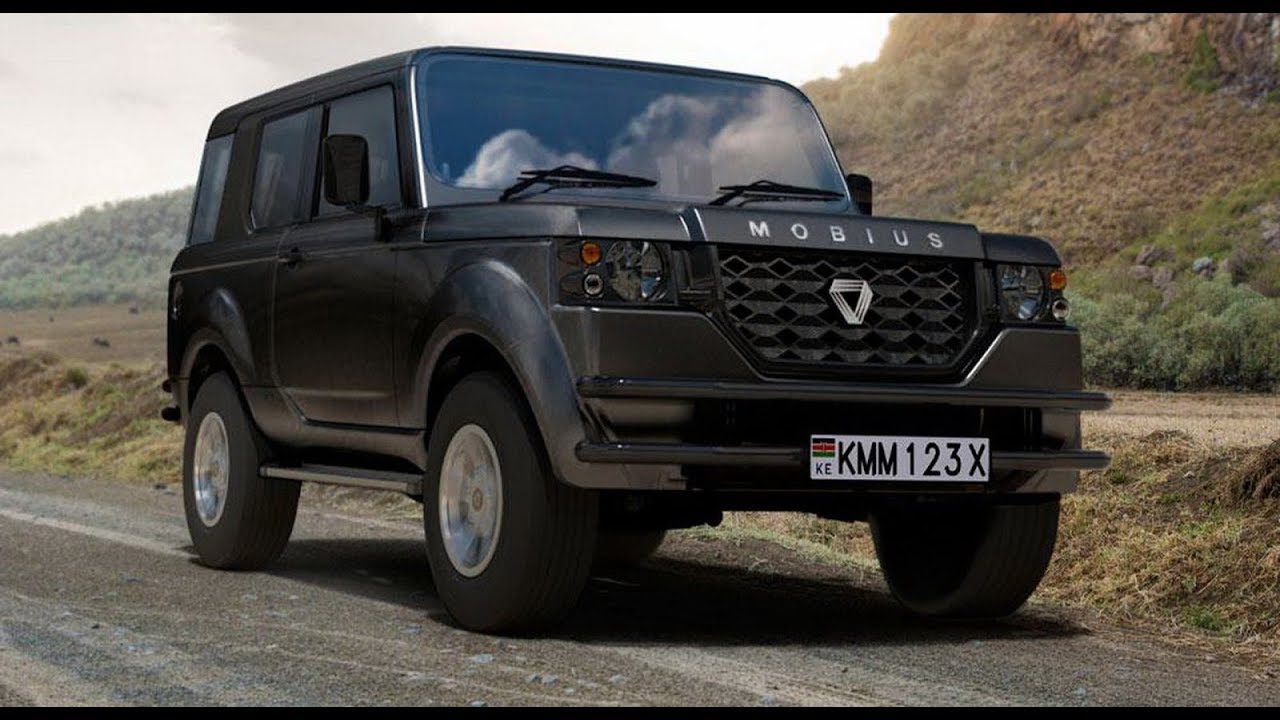 Things are looking up for Mobius Motors. The Kenyan car manufacturer has revealed that it has already received 300 pre-orders for its latest rough terrain SUV (Mobius II) approximately one year after the company started accepting orders.
Mobius Motors which was founded by British entrepreneur Joel Jackson in 2009 had projected that the 1800cc engine 'beast' would hit the road this year.
Darshan Chandaria, the spokesperson for the old money Chandaria family which bought an undisclosed stake in the car manufacturer in 2014 says that the orders which have already been placed have exceeded the company's expectations by 300%.
"Our initial projections were that we would receive 100 pre-orders for the second version of Mobius II. This is an endorsement of the belief that Kenyans and Africans at large have for goods made in Kenya," said Mr Chandaria at a breakfast meeting at a Nairobi hotel on Monday.

That would mean that the company will take home Ksh474 million from the sale of the 300 cars, each of the car is costs Ksh1.58 million inclusive of tax.
It would also mean that the company would be able to pay a significant amount of the loan it acquired in April 2018 to set up a factory from the US government's development finance institution Overseas Private Investment Corporation (OPIC).
The company now has its headquarters and showroom at Sameer Business Park off Mombasa Road.
READ: HOW VALENTINE CAKE HOUSE CEO BAKED CHAIN STORE FROM SH 27,000
Production of the first generation Mobius II was shut down in 2016 after being partially successful. By June that year, 50 of the first generation Mobius II had sold out.
The company received mixed reactions for the car which mainly revolved around claims that the car was too basic and needed further fine-tuning.
Company Genesis
While on a trip to Kenya in 2009 Mr Jackson, a British Citizen saw an untapped opportunity he felt was a goldmine.
He decided to start the company at a shed in Kilifi with a couple of local mechanics he knew.
SEE ALSO: NURSE INJECTING DOSE OF PROFESSIONALISM IN FARMING
"Vehicles on the local market aren't designed for local consumers. They're made in Japan or the U.S… but roads here are horrendously bad. People often carry heavy loads in vehicles so they need to be durable. They're underserved." Jackson told Forbes in 2012
Very few people if they exist could argue with his vision right now.