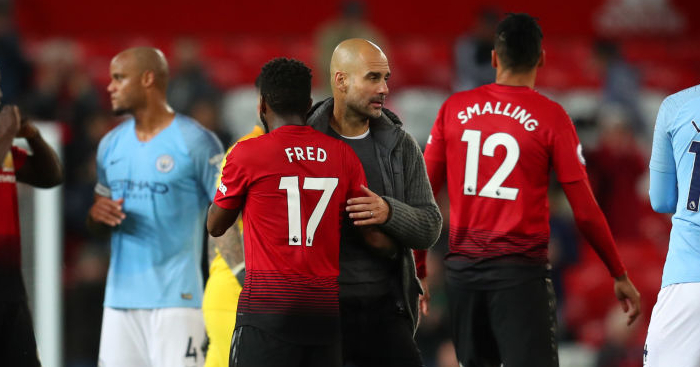 [dropcap]I[/dropcap]n this season's UEFA Champions League (UCL), Manchester United has already earned the most among English clubs in the competition but Liverpool and Tottenham will earn more if they make it to the finals. United have already bagged €94m while Liverpool, Tottenham and Manchester City have earned €92m, €86m and €93m respectively.
English clubs have always been earning more than clubs from any other European country in the UCL. However, not a club from England has won the tournament since 2012 when Chelsea clinched the trophy under Coach Roberto Di Matteo.
Manchester United have been able to earn more than any other English club largely because of UEFA's new distribution method dubbed UEFA Co-efficient. The UEFA Co-efficient method distributes money based on performances in UEFA tournaments over past 10 years, including bonus points for winners. The initial amount is €585m divided into shares with each one worth €1.108m, so highest ranked club gets €35.5m, lowest €1.1m.
United are the highest ranked club by UEFA in England sitting at 5th followed by Manchester City, Liverpool and Tottenham in that order. City are ranked 11th whereas Liverpool and Spurs are ranked 12th and 19th respectively.
This rankings have seen United earn €31.0m (5th), Manchester City €24.4m (11th), Liverpool €23.3m (12th) and Tottenham Hotspurs €15.5m (19th). But with €31m from the UEFA co-efficient, where did United get the remaining €61 from? United made it to the quarter finals which means they were feted for their progress in the competition.
In 2018/19 each of the 32 clubs that qualified for the Champions League group stage get €15.25m just for participating. The teams also get bonuses of €2.7m for a win & €900k for a draw. Additional prize money for each further stage reached are €9.5m for the last 16, €10.5m for the quarter-finals, €12m for the semi finals, €15m for reaching the finals and €19m for winning it.
Manchester United won 3 and drew 1 of all their six group stage matches. From their group stage performances, the Red Devils earned €9m but with the additional prive money for being at the last 16 and the quarter finals, they got €29m in total. This puts United at €60m without the TV pool money.
TV Pool money is allocated based on the team's previous season's Premier League position and its current season's Champions League progress. This explains why Manchester United got more than Liverpool and Tottenham. They finished second in last season's Premier League.
Also it should be mentioned that Scottish clubs receive 10% of the UK TV pool if they qualify for the group stage. So Celtic earned €16m in 2017/18, thus reducing the English pool, but went out in the qualifiers in 2018/19.
Generally, the 2018/19 Champions League prize money has significantly increased over 2017/18, especially in the early stages of the competition. The maximum amount that a club could earn (excluding TV pool & coefficient) is up €25.3m (44%) from €57.2m to €82.5m.
Last season Liverpool's prize money for reaching the finals is less than the maximum amount a club can earn for participating in the European tourney. For making it to the finals, Liverpool earned €81m. Chelsea got €65m for making it to the last 16, Manchester City €64m for reaching the quarter-finals, Tottenham Hotspurs and Manchester United earned €61m and €40m respectively for making it to the last 16.
This season, all teams' revenue earned from the European Countries will be better than last season's. So far Liverpool and Tottenham have earned €92m and €86m respectively.
Of course, Liverpol and Spurs could both progress to the final and might even end up winning the Champions League. Based on some scenario analysis, the maximum that Liverpool could earn is €112m, while Tottenham Hotspur's maximum is €106m.
Read: Top 10 most valuable companies at the NSE
Based on this information, English clubs have really coined it in this season's Champions League, due to a combination of good progress in the competition and the much higher prize money. It has also become clear that it pays to have a good history in Europe, as shown by Manchester United