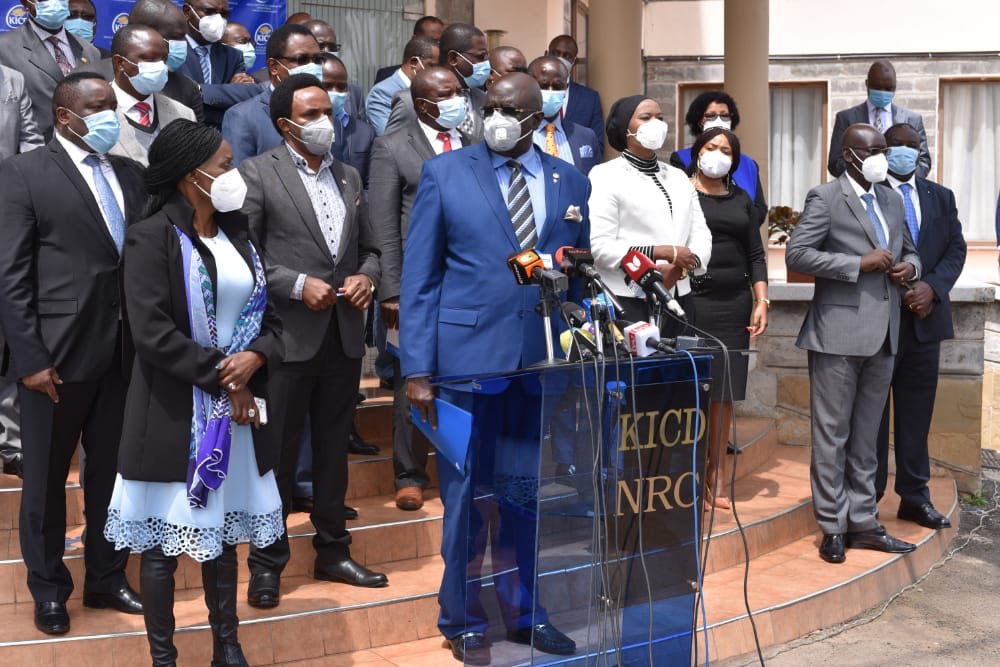 Education Cabinet Secretary George Magoha on Monday, November 16 led a meeting of stakeholders in the industry for deliberations on the school calendar.
The meeting followed a directive by President Uhuru Kenyatta for full resumption of learning activities in Kenya by January.
Magoha announced that all schools, primary and secondary, would re-open fully from January 4, 2021. The term will end on March 19.
He further stated that International schools would also reopen for all learners on January 21.
Grade 4 Competence Based Curriculum (CBC) learners will transition to Grade 5 in July 2021. All four year olds will also be able to join PP1 in July 2021.
The  Kenya Certificate of Primary Education (KCPE) and the Kenya Certificate of Secondary Education (KCSE) examinations will start from March 22, 2021.
Learners in other classes will go for a seven-week holiday to allow for the smooth running of the national exams.
Magoha maintained that the government would draw lessons from the partial re-opening which began in October to create the safest possible environment for learners and teachers.
"I wish to assure that the government is preparing for a safe reopening…We remain confident that we remain on the right trajectory to find a winning formula," he stated.
The Teachers Service Commission (TSC) also announced that it had reached an agreement that will see all teachers receive a medical cover for Covid-19
It introduced a USSD code, *202*07# to assist teachers to report to the service provider any suspected or confirmed case of Covid-19.
Teachers aged 58 and above were urged to work from home.