With a property portfolio featuring more than 1 million sq. feet of everything from commercial space to residential units and Mixed-Use Developments (MUDs), Lloyd Masika is one of the biggest real estate agencies in Kenya. The company is over 40 years old, and is particularly recognizable in Nairobi where the Lloyd Masika sign features on countless buildings on different streets.
Its services include valuation, consultancy, management and agency (letting & sales). The name has led many to mistakenly believe that the firm was named after a person known as Lloyd Masika. The story behind the name, however, is the story of the firm itself.  Lloyd Masika was established in 1979 by founding partners John Lloyd and David Masika, who are both registered and licensed valuers and estate agents.
Their paths crossed at Tysons Limited, then known as Tysons Habenga Ltd, another of the country's prominent real estate agencies and also one of its oldest. The firm is over ninety-seven (97) years old having been established in 1923 by George A. Tyson.
In the 40's, Tyson was at one point even elected and served as Mayor of Nairobi. In 1976, Tysons Limited merged with Habenga Corporation to create Tysons Habenga under the Chairmanship of Peter Habenga Okondo. The name reverted to Tysons Limited in 1985 when Habenga left the firm to venture into politics.
Lloyd joined Tysons Habenga in 1969, five years after starting his career as a valuer at the Department of Lands in 1964. At Tysons Habenga, he rose through the ranks to become Managing Director.
On the other hand, Masika, a Land Economics Graduate from the University of Nairobi, started his career at Tysons Habenga in 1974. He too rose through the ranks and was appointed a director in 1978.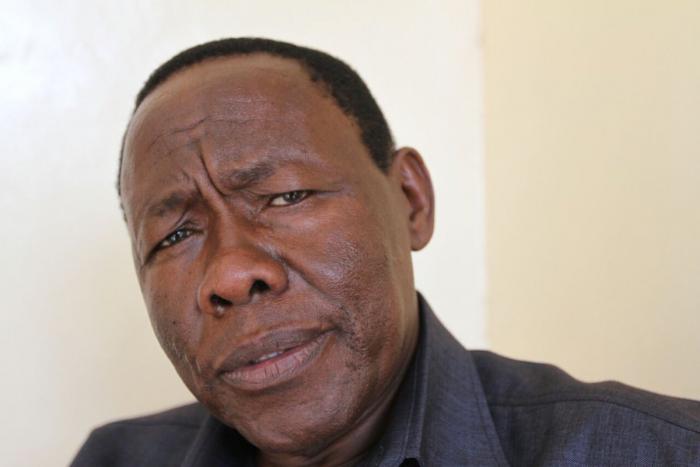 In 1979, both Lloyd and Masika left Tysons Habenga Limited to form Lloyd Masika Limited. The rest, as they say, is history.
Lloyd Masika went on to handle many of the city's largest commercial buildings and housing projects, including Sarit Centre, The Mall – Westlands, Galana Plaza, Barclays Plaza and Post Bank. It counts among its clients individual property owners, private companies, government agencies, industrial and manufacturing firms, banks, insurance companies, agro based companies, embassies and hotels.
Founding partner John Lloyd retired in 1995 but remains a consultant with Lloyd Masika.
David Masika, founding partner and Chairman of Lloyd Masika Limited, became a prominent figure in business and governance, serving in various roles including as Managing Trustee of National Social Security Fund (NSSF), Managing Director TARDA and Chairman of Kenya Power & Lighting Company (KPLC), National Bank of Kenya (NBK) as well as the Chairman of the Board of Kenya Meat Commission (KMC).
In recent years, he has dabbled in politics and in 2017 was among unsuccessful aspirants eyeing the Gubernatorial seat in Makueni County.
The inescapable presence of Lloyd Masika 'To Let' signs, however, remain an enduring part of their legacies.