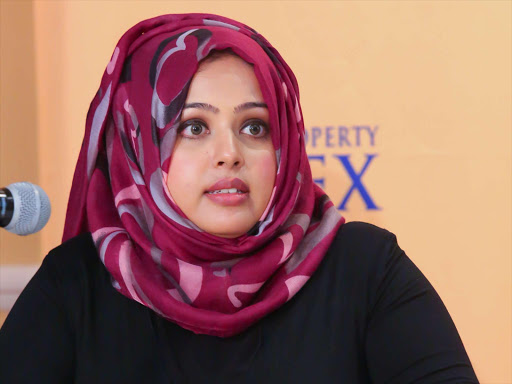 Land prices continue to mildly soften in both the suburbs and satellite towns as investors continue to adopt a cautious approach due to uncertainty, the Hass Consult Index covering the three months ended June shows.
According to the report, land prices in the suburbs marginally decreased by 0.7 percent over the quarter while in the satellite towns prices dropped 1.21 percent.
Donholm suburb registered the highest quarterly increase in land price at 2.76 percent while Ongata Rongai was tops in the towns at 1.26 percent.
On the tail end Parklands suburb posted a 2.74 percent drop in land prices while in the satellite towns Limuru
registered a 3.9 per cent drop. Even though Limuru has seen biggest decline in quarter it is still up 3.4 per cent for the year.
HassConsult notes that the mild softening despite the COVID-19 p******c which continues to affect the wider
the economy is a reflection that investors still view land as a resilient asset class over the long term.
"COVID-19 p******c continues to disrupt the economy and as such investor interest has waned over the quarter but we are yet to see 'f**e sales' on land as this asset class is still seen as the most resilient over the long term," says Ms. Sakina Hassanali, Head of Development Consulting and Research at HassConsult in the report.
On an annual basis, Muthaiga recorded the highest gain among the suburbs at 4.5 percent while in towns Ruiru town recorded the highest increase in land prices at 5.16 percent.
Upperhill has the most expensive land at Ksh525.7 million per acre while in the satellite towns an acre goes in Ruaka is now commanding a Ksh89.8 million asking price.
Rent
The Hass Consult Property Index for the period under review shows the overall state of the economy is piling downward pressure on asking rents.
Hass Consult's Property Index for Q2 2020 shows that 47% of middle class and high end tenants are asking for 25%- 30% rent cuts.
"This is the first full quarter under COVID-19 showcasing the property market under the government's strictest social distancing measures which have since been eased. Property prices remain stable as most sellers, presumably those without any urgent cash flow requirements, are avoiding making rash decisions that will cost them in the long run." observed Ms. Hassanali in the report.