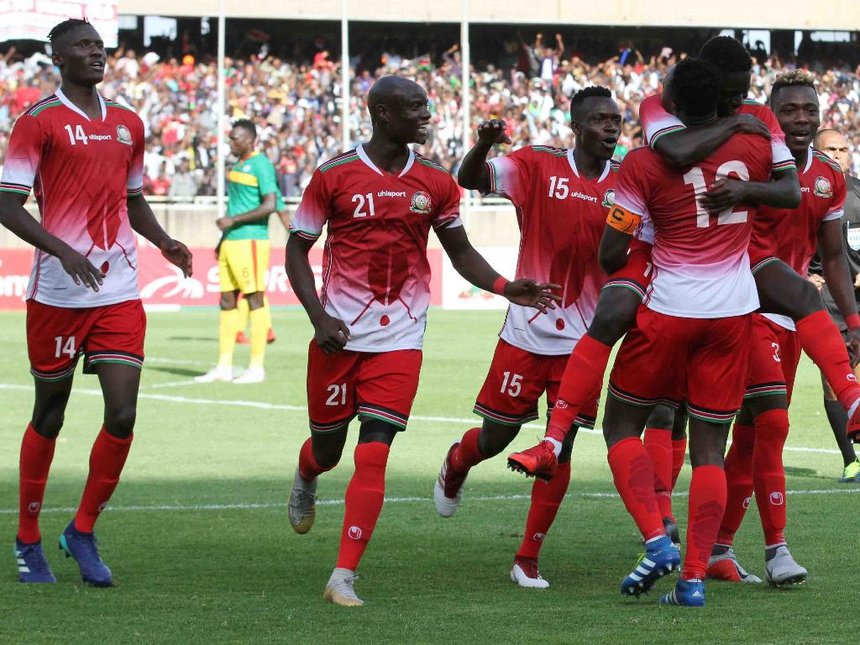 Harambee Stars are preparing for their second leg match at the African Nations Champions (CHAN) against the Taifa Stars of Tanzania but are facing a funding challenge.
The preparations have been hampered by financial challenges after the government delayed in releasing the required funds, totalling to Sh19 million. It is less likely that the players will be in a right frame of mind during Sunday's CHAN qualifier clash with Tanzania.
As per yesterday evening, the players were yet to receive their camping allowances from the government. Also affected by this delay in funding are a number of service providers including Utalii hotel, Kasarani stadium management, airline agents, a local bus company and a laundry firm all of whom are demanding dues for services rendered.
Harambee Stars players' were well taken care of during their African Cup of Nations (AFCON) campaign and the government was highly commended for this. For the AFCON tournament, the government set aside Sh 242 million to be used in the team's preparation and stay in Egypt.
Prior to the AFCON tournament, lack of funds was an issue that had affected Kenyan football for long. It is because of the continued cries about the issue that pushed the government to release enough funds for Harambee Stars AFCON trip.
It was seen in AFCON that the team has the potential to perform well but they have just been barred to do so because they lacked the motivation. Stars managed a win against Tanzania and were on the verge of making it to the round of 16 as one of the best losers. They only lost to Senegal and Algeria who went ahead to lock horn in the finals, Algeria winning.
Stars players had enough motivation going into the tournament because they had already received their allowances prior. With CHAN, the players' motivation is likely to be on a low because they have not received their camping allowances yet. For players who have been playing for the national team for a while, this rings a bell of the difficult times when they were being poorly treated.
Players who have been in the national team for long know how this narrative ends. It is a high time that Sports Management in Kenya changes for good and not just because of one high level tournament.
The law requires all national teams competing in international assignments be funded by the government and President Uhuru Kenyatta and his Deputy William Ruto have consistently stressed that there are enough funds for this courtesy of the Sports, Arts and Social Development Fund.