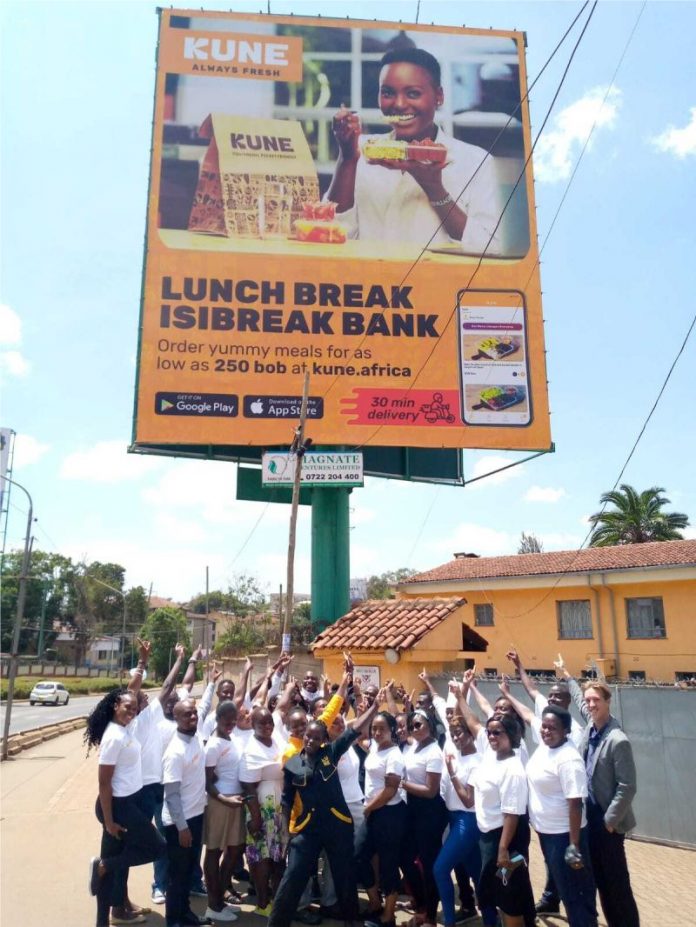 A year after raising a $1 Million (Ksh117 million as per current rates) pre-seed funding round, foodtech startup Kune has shut down – after running out of money and failing to raise additional investment. The move is set to render at least 50 staff members jobless.
"Many things could have been done differently, better certainly. The coming months will allow us to reflect on Kune's failure, and I hope to share about it when the time will be right," founder Robin Reecht shared in a Linkedin post confirming the closure.
You might remember the startup from its controversial entry into the market in December 2020, when Reecht stirred a storm on Kenyan social media after being quoted by Techcrunch discussing the food culture in Kenya. Many Kenyans maintained that his claim that cheap, quality food in Kenya was unavailable was false.
"After three days of coming into Kenya, I asked where I can get great food at a cheap price, and everybody tell me it's impossible,"  Reecht stated at the time.
Despite the early bad PR, Kune remained focused on its goal of providing 'affordable, convenient, tasty meals'. It prided itself in an operational model that included its own kitchen, fleet of delivery motorcycles and and its own delivery platform – and aimed to disrupt the likes of Uber Eats and Glovo.
After a pilot stage in one office building, it managed to raise $1 million in June 2021 from Launch Africa ventures, Century Oak Capital and Consonnance allowing it to begin work on a 'super-kitchen' and development of its digital platforms.
In August 2021 it also introduced Kune Retail – microwavable meals to be distributed supermarkets, petrol stations, residential and office towers, and airports. It also assembled a team of 50+ staff.
Kune priced its food at around Ksh300 per meal.
It revealed in October 2021 that a VP of Softbank had also invested in the firm as an angel. By then it had also set up an office and designed different products.
The firm officially launched in December 2021. It also undertook a high-powered marketing campaign that included billboards splashed across the city.
In February 2022, the company touted its growth  noting that they had quickly gained traction. It revealed that it was also looking to raise around Ksh400 million to fuel its growth and expansion.
"Our traction has been tremendous, and above all expectations. In only 3 months since launching, we multiplied our sales by x12, from 3000$ of MRR to 37,000$ of MRR," Kune stated.
It had ambitious plans of spreading its wings across Africa to countries including Nigeria, Tanzania and Ghana. Signs that everything was not well began emerging in early June when it announced a pivot. Kune foods would only be available on Glovo, Jumia Foods, Uber Eats and Bolt Food – the very platforms it was intended to disrupt with its in-house production and delivery model.
Reecht confirmed the worst in a Linkedin post on Wednesday, June 22. He stated that the firm was shutting down after failing to raise funds despite countless meetings with investors from the start of the year.
He also revealed to employees that the likes of Java and Artcaffe had turned down offers to buy the company as they did not find it strong enough.
Reecht voiced his dissapointment even as he urged other employers to consider hiring the Kune staff.