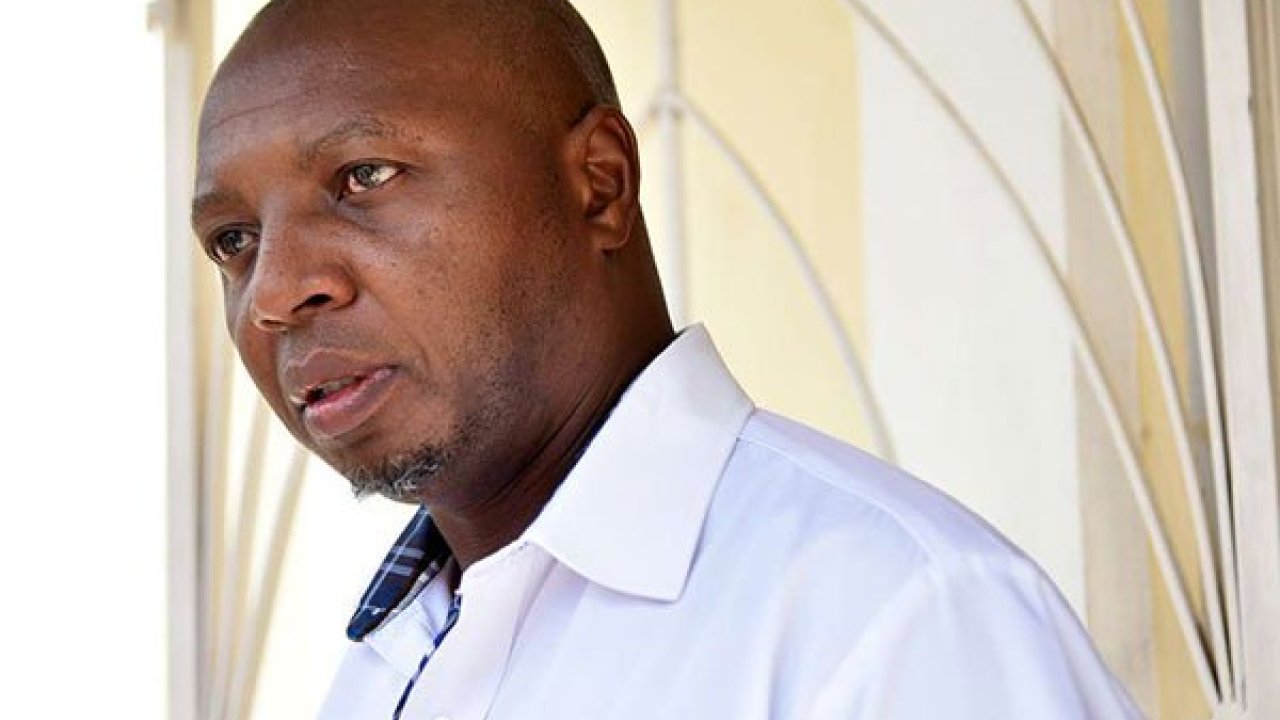 Eyes are set on ongoing graft investigations at the Kenya Ports Authority (KPA) which could seal the fate of top managers, including the Managing Director Daniel Manduku, if the probe in the Ksh2.7 billion irregular procurement is endorsed by the Director of Public Prosecutions Noordin Haji.
In just 10 years, KPA has fired four Managing Directors, with three of them hardly serving a full three-year renewable term. All were fired in disgrace and raging controversies.
KPA is one of the most highly patronized state corporations by both politicians and traders seeking to benefit from huge projects the parastatal undertakes. Apart from this, KPA has become highly profitable, raking in Ksh15.4 billion profit after tax in 2018-2019 fiscal year.
Four MDs in 10 years!
The parastatal was once a milk cow that fed many unscrupulous traders for many years until 2009, when the Mwai Kibaki regime decided to automate operations to minimize human contacts.
Previously, all paperwork for clearing cargo was done at the Document Processing Center (DPC) at the port, where clearing agents were accused of easily fueling corruption by bribing port and other officials.
Kibaki regime introduced Kilindini Waterfront Project (Kwatos), which automated container operations, conventional cargo operations, inland container depot operations at Nairobi and Kisumu and Marine operations that phased out the manual system.
In what was seen as sabotage by insiders opposed to the project, the system initially faced huge resistance from some players and faced teething problems, with some people pushing for it to be implemented in parallel with the manual system.
Abdallah Mwaruwa: Victim of circumstance?
A month after automation, KPA container yard faced severe congestion due to slow evacuation of the cargo. Mr. Abdallah Mwaruwa who was the managing director was put to task and sacked.
Mr Raila Odinga, then the Prime Minister, would later tell a business meeting that Mwaruwa was sacked in a move by the government to improve infrastructure to create a favourable environment for the private sector to thrive. Mr Mwaruwa was replaced by James Mulewa, who was internally picked from the little known department of reforms, in an acting capacity.
Mr Mulewa would later be confirmed after two months in an acting capacity by the then Transport minister Chirau Ali Mwakwere, who said that he was selected from 37 applicants.
Mr Mulewa tenure was not characterized by any major projects undertaking at the port. However, events outside the port may have cooked his goose. His elevation came at a time when the government had renewed its focus on construction of the second port in Lamu.
Following findings by consultants that together with other six mega components – railways, road, oil refinery, fibre optics, airports and resort cities that Lamu was a viable project – unscrupulous dealers shifted focus from Mombasa port to Lamu.
James Mulewa: Swallowed by big deals
Anticipating that the projects would require huge tracts of land, these unscrupulous businessmen and politicians rushed in and illegally possessed land on the project areas with the intention of selling it back to the government at higher prices when acquisition began. This brought a lot of controversy leading to protests by Lamu residents that led to the revocation of some of the allocations.
Emir of the State of Qatar, His Highness Sheikh Hamad bin Khalif Al Thani, had agreed to support Lamu port project. In return, Qatar wanted the lease of 100,000 acres of farmland for the purpose of horticulture farming in the Coast.
See >> How Chinese Debt is Strangling KU Referral Hospital
Although no clear mega corruption scandal was connected to Mulewa during his tenure, he was sacked in early 2010, having served for only a year and a half, for having received bribes. His sacking by Mwakwere was even criticized by Parliamentary Committee on Transport that said it was not only unprocedural but one reeking of "malice and witch-hunt."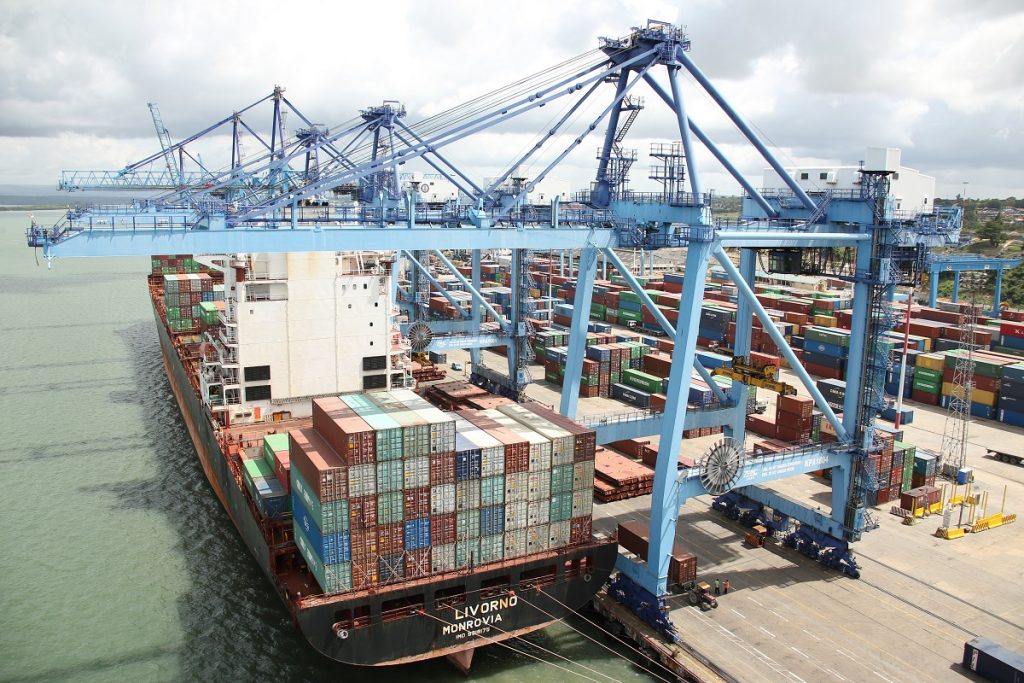 The then committee chairman, David Were, said Mr Mwakwere's move appeared "rushed" because he did not have recommendations from the board.
Mr. Mulewa would later be investigated by the EACC and arraigned in court where he was found guilty of receiving bribes and ordered to pay Ksh74.6 million to the State for acquiring unexplained assets. He lost an appeal in 2018.
Gichiri Ndua: The unlikely boss
In an unexpected move, Mr Gichiri Ndua, who then worked as corporate affairs manager was named the acting MD. He would be confirmed after six months, in a move that did not lead to protests by local politicians or Dock Workers Union (DWU) as was expected because he was non-coastal.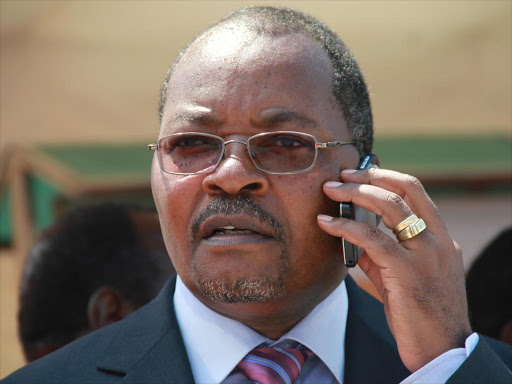 His grasp of issues related to the port due to his long experience having joined the port upon graduation worked for him. Also, a desire by the stakeholders to have an experienced manager played in his favour.
Unknown to many, Mr. Ndua was then the president of the International Association of Ports and Harbours (IAPH), a global alliance of the world ports representing 342 ports and port-related organizations. Those who attended global maritime gathering he addressed said he on many occasions received standing ovation due to his eloquence and grasp of global shipping issues.
Even the World Bank had expressed concern over lacklustre manner of the appointments of the past MD's.
"Instability at the top of KPA is not a recipe for good planning and reform. Ideally, the government should undertake an international search and appoint the best-qualified candidates," a World Bank study, Running on one engine: Kenya's uneven economic performance with a special focus on the port of Mombasa, recommended.
A holder of a Masters of Arts degree in economics graduating in 1983, Gichiri was to pull a surprise after serving two terms, due to his ability to steer off controversy and the hands-off approach that allowed other managers to work independently.
See >> Tall, Dark and Handsome – How Kenyan Employers are Wooing Women
He was elevated when the port was undertaking major projects that included dredging of the channel to accommodate larger vessels and construction of second container terminal projects that had already been procured, a poisoned chalice for the early exit of other MDs.
The Japanese government was financing the Ksh23 billion second container terminal that was being constructed by the Japan International Cooperation Agency (JICA) to the tune of Ksh16 billion with the rest being contributed by the government of Kenya.
He also enjoyed support from the port stakeholders after the industry initiated reforms that saw stakeholders sign a port community charter with clearly defined Service Level Agreements.
Gichiri's tenure also had its downs, which he luckily survived perhaps due to diverse support. The acid test came when the government sought to convert Mombasa into a landlord port, run by private players, after the Cabinet had endorsed the plans in December 2008 and a Kenya gazette notice published on August 14 2009. This has been a big political issue.
A Kikuyu affair
In 2011, a report by a consortium of advisers, led by Dutch consultants CPCS Transcom, which was hired by the government to advise on the transaction, had proposed a complete transfer of responsibility for the port to private operators.
What looked like a simple opposition by DWU evolved into a huge political standoff involving a movement that had galvanized the political elite of Coast Province on a scale never witnessed before.
The privatization was seen as being propelled by Mt Kenya government inclined officials – then the Transport Minister Amos Kimunya, his Permanent Secretary Cyrus Njiru, Gichiri and the majority of the board members were all from one ethnic community.
Finally, Privatization Commission made a tactical retreat, coming out to assuage the anti-privatization campaigners by making the less than candid assertion that the government was yet to make up its mind on whether to proceed with privatization of the port.
With no charges being preferred against him along other senior managers, he was sacked over alleged graft in February 2016, days after he announced his wealth worth to be Ksh275 million.
Those close to goings-on say that his fate was sealed when he asked how KPA would guarantee Standard Gauge Railway (SGR) loan whereas KPA was only a cargo handler, without capacity to dictate how importers would ferry their cargo.
His sacking was announced by the late Interior Cabinet Secretary Major Gen. (Rtd.) Joseph Nkaissery together with his transport counterpart James Macharia, Kenya Revenue Authority (KRA) Commissioner-General John Njiraini and the Inspector General of Police Joseph Boinett.
Catherine Mturi Wairi: Hit by SGR
Catherine Mturi Wairi, KPA legal secretary, was named the acting management and was later confirmed the KPA boss in July 2016 at time when the government was keen to launch Kenyatta's SGR pet project only a year away and before the 2017 elections.
Wairi problems started in January 2018, after the SGR started operating cargo freight trains when it emerged, just as his predecessor had predicted, that getting volume would not be easy. Importers termed it costly despite the discounted tariff due to other logistics inefficiencies such as the last mile transport and ferrying back of empty boxes.
Read Also >> Why Employment Remains Elusive to Many Graduates
She would later find herself at loggerheads with the Kenya Railway on May 2, when she wrote a letter to the then KR boss Atanas Maina demanding payment of Ksh930,528,000 for labour and equipment used by the railways.
It is unclear why Mrs Wairi chose the avenue of writing to demand the money or if she had tried other means, including asking the Transport Ministry to compel KR to pay its debt. But this demand exemplifies the complex and frosty relationship between KPA and KR following the introduction of the freight service that may have sealed her fate.