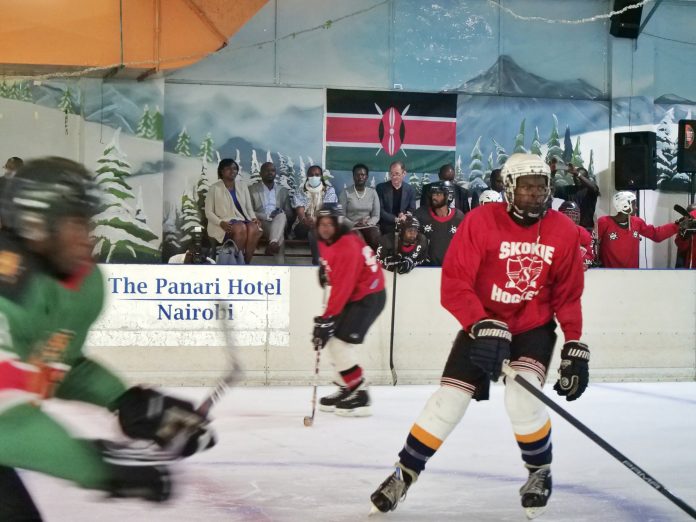 The only ice rink in East Africa was on Thursday, March 31 reopened after a long closure that followed the onset of Covid-19 in Kenya in 2020.
The Panari Ice Rink forms part of Panari Nairobi, a high-end hotel along Mombasa Road. Measuring 15,000 square feet, the rink can accommodate 200 skaters.
It was originally opened in 2005. Tourism Cabinet Secretary Najib Balala was among guests present for the reopening on Thursday.
Panari Hotels General Manager Devendra Asher disclosed that before Covid-19 hit, the rink would host an estimated 450 skaters every weekend, many of them fun-seeking families and kids.
The rink charges between Ksh800 and Ksh1,000 per session. The reopening comes ahead of an anticipated spending boom over Easter.
"The reopening of the rink is a great milestone for us because it is our unique selling point being one of its kind in East and Central Africa. We trust that the Easter festivities will mark the return of our good fortune," Asher stated.
Kenya's only ice hockey team, Kenya Ice Lions, also showcased their talents at the reopening. They were shut out of their only training facility they had when the ice rink closed, forcing them to take their training to the streets.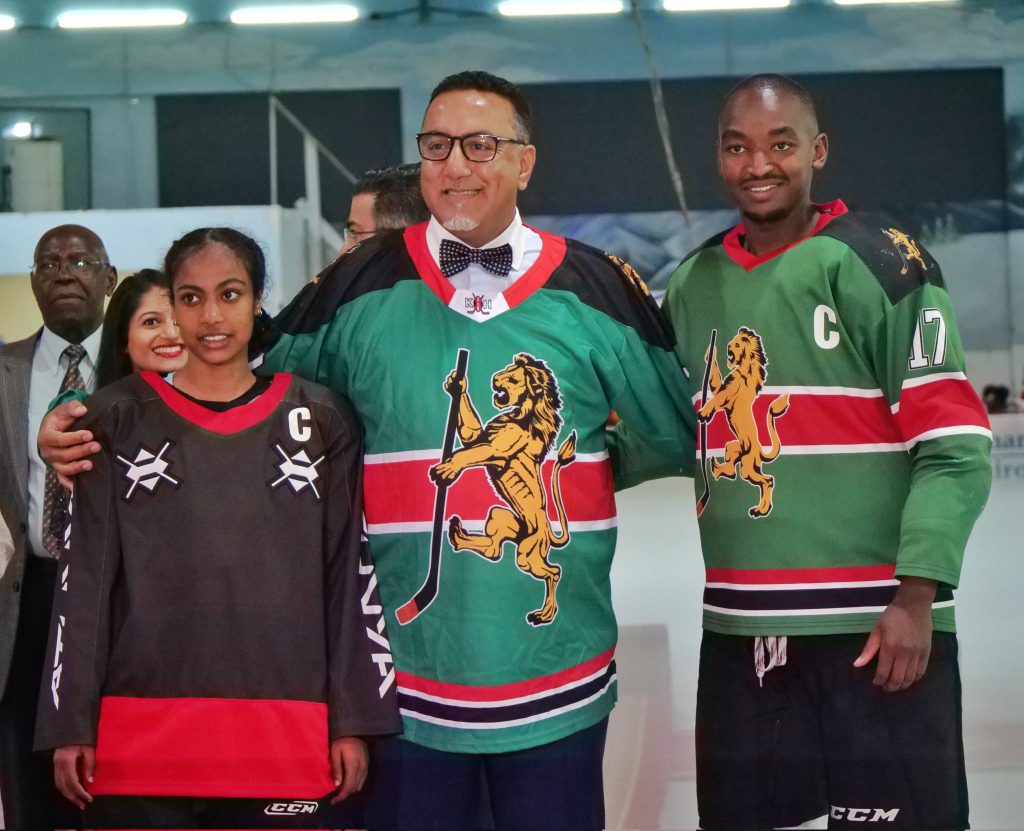 The Ice Lions quickly went viral around the world, especially in the ice hockey-loving nation of Canada. Members of the team got to travel to Canada and played with ice hockey legends thanks to brands including Hortons.
Balala noted that the reopening of the rink would drive the sport's development forward in Kenya. He urged the Ice Lions to continue working towards their goal of reaching the next Winter Olympics.
"As I reopen the Panari Ice Rink, I would like to pose a challenge to the Kenya Ice Lions to reunite and roar out loud. Let us dream big, Ice Lions, even dare to imagine our membership in the International Ice Hockey Federation. Let us inspire the next generation of ice-cool world-beaters who are home-grown."
"I look forward to a breakthrough akin to Jamaica's famous Bobsleigh team of 1988. Let us put pioneering facilities such as this ice rink into good use and encourage domestic sports tourism. If roller skates and skateboards have found their way into the lexicon of our fun-loving youngsters, the rink too can find a home," the CS stated.