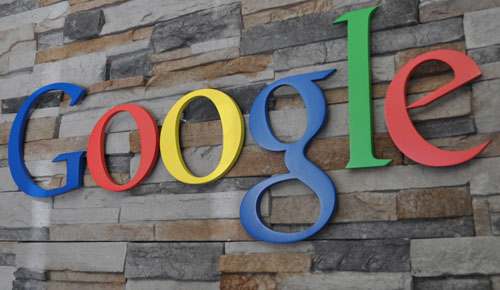 Two startups based in Kenya are part of the 11 finalists from six African countries chosen by Google that will take part in the second edition of the tech firnm's Launchpad Accelerator.
Online marketplace Cloud9xp and accesible gas provider PayGo Energy, both Kenyan based, were announced yesterday by Google as two from over 250 applicants to have qualified for the accelerator that is housed in Lagos, Nigeria.
Out of 11 countries that applied, startups from Egypt, Ghana, Kenya, Nigeria, South Africa and Uganda made the shortlist. Four of the startups are based in Nigeria, with South Africa and Kenya registering two while Egypt, Ghana and Uganda having one finalist each.
[The full list of finalists appears at the end of the article].
The Launchpad Accelerator is geared towards supporting entreprenuers with the aim of creating employment across Africa. "The growth of entrepreneurship in Africa is critical to the survival of our continent." said Fola Olatunji-David, Head of Startup Success and Services, Launchpad Accelerator Africa.
READ : WHO WILL PAY FOR SH300 BILLION NAIROBI-MOMBASA SUPERHIGHWAY?
He added that Africa needs to create space for the millions of job seekers entering the market.
The first Launchpad Accelerator Africa class saw 12 startups graduate, with more than 20 teams from Google and 40 mentors from nine countries supporting them.
Google estimates the startups have directly created 132 jobs and, between them, have raised more than Ksh700 million in funding. Their products are being used by approximately 4.5 million people, the tech firm says.
The finalists for the second edition will each receive three months intense mentorship and support from Google as well as Cloud and Firebase Credits. In addition, a three weeks all-expense-paid training at Launchpad Accelerator Africa in Lagos and Johannesburg as well as access to Google engineers, resources, and mentors will be due to the 11 startups during and after the programme.
Through its Google for Entrepreneurs programme, Google actively supports tech hubs across Africa with hubs in Lagos, Ghana, Kenya, South Africa, and Uganda.
SEE ALSO : KENYA TO HOST FREIGHT FORWARDING AND LOGISTICS SUMMIT
The Launchpad Accelerator has already enrolled seven African startups including Kenya's Twiga Foods, and provided them with visibility, best-in-class mentorship and access to Google's network in Silicon Valley.
The Full List
AppZone (Nigeria)
Chalkboard Education (Ghana)
Cloud9xp (Kenya)
EzyAgric (Uganda)
Formplus (Nigeria)
Medsaf (Nigeria)
Mintrics (Egypt)
PayGo Energy (Kenya)
Pineapple (South Africa)
Preeva (South Africa)
Thank U Cash (Nigeria)